Pickled Jalapeno Peppers
Years ago my father made pickled jalapeno peppers that, as a kid, I thought were amazing.  They weren't too spicy and had awesome crunch, like pickles.  This recipe was spot on.
Most recipes I found cooked the peppers in the brine. I chose not to boil the jalapenos so they would hold their snappy crunchiness.  It worked beautifully. These pickled jalapeno peppers are exactly what I remember.  This recipe yields perfect, crunchy and flavorful jalapenos. They are nothing like those mushy store-bought peppers.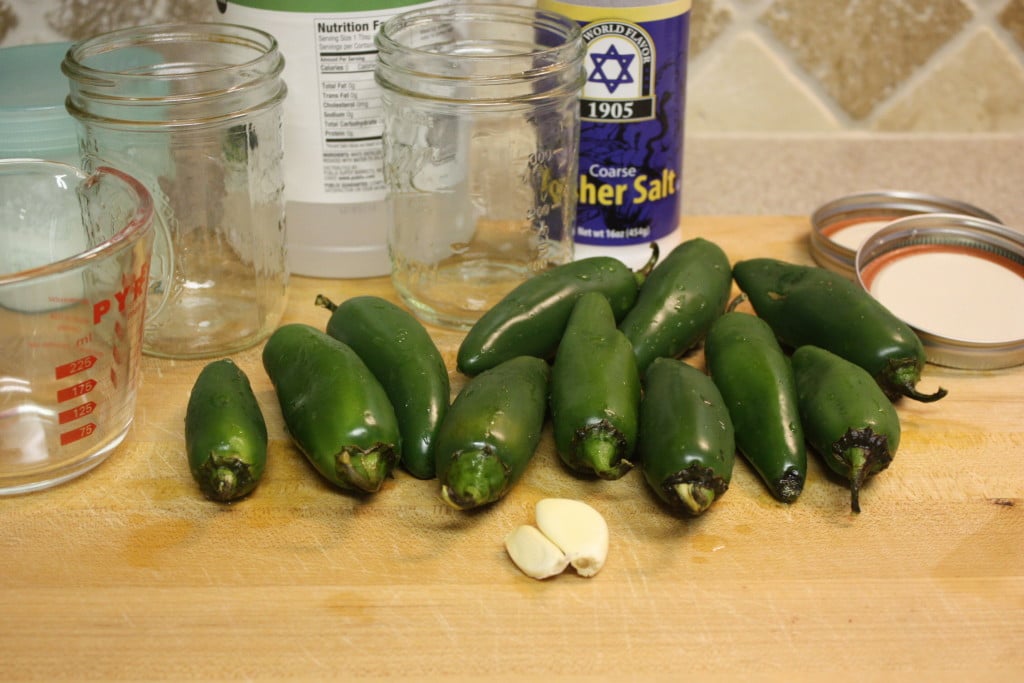 Gather your ingredients, and prep the peppers. I slice them in half lengthwise, I wanted a "pickle size" pepper. I HIGHLY  recommend gloves for this job, maybe even some protective eyewear.  I can't even tell you how many times I washed my hands but my fingers still burned.  I remembered to wear gloves the last time I made these but for some reason, I thought I would be ok without them this go around. Stupid, I tell ya!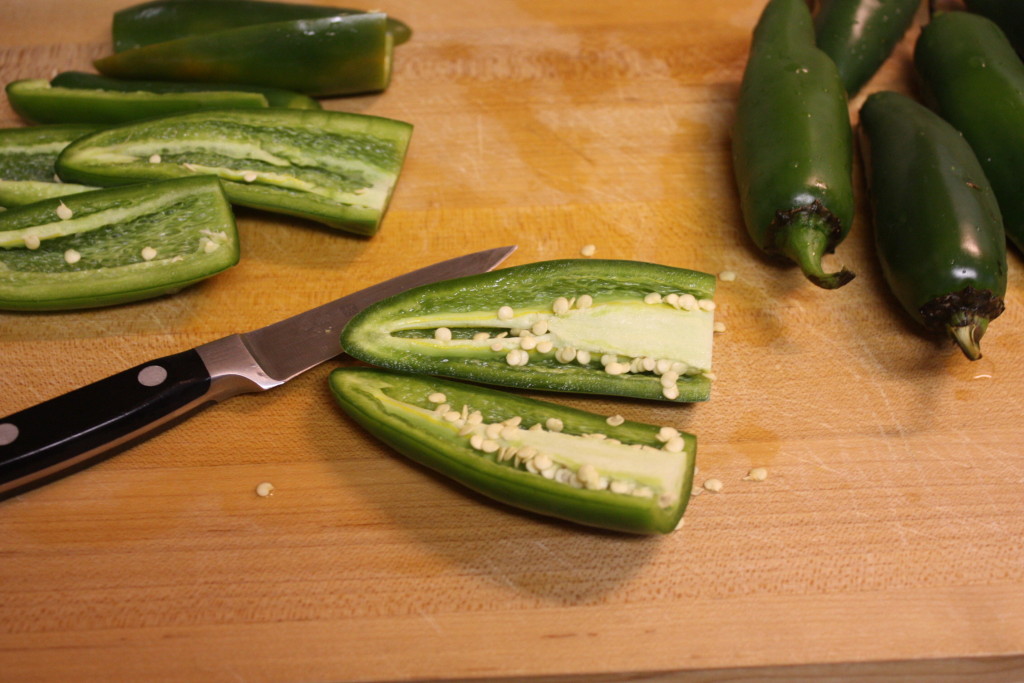 While you are slicing the peppers place the brine ingredients in a small saucepan and heat through until the sugar and salt is dissolved completely.
We ate some of these particular jalapenos on nachos the night before and they were extremely spicy. So I removed the veins and seeds to cut down on the heat.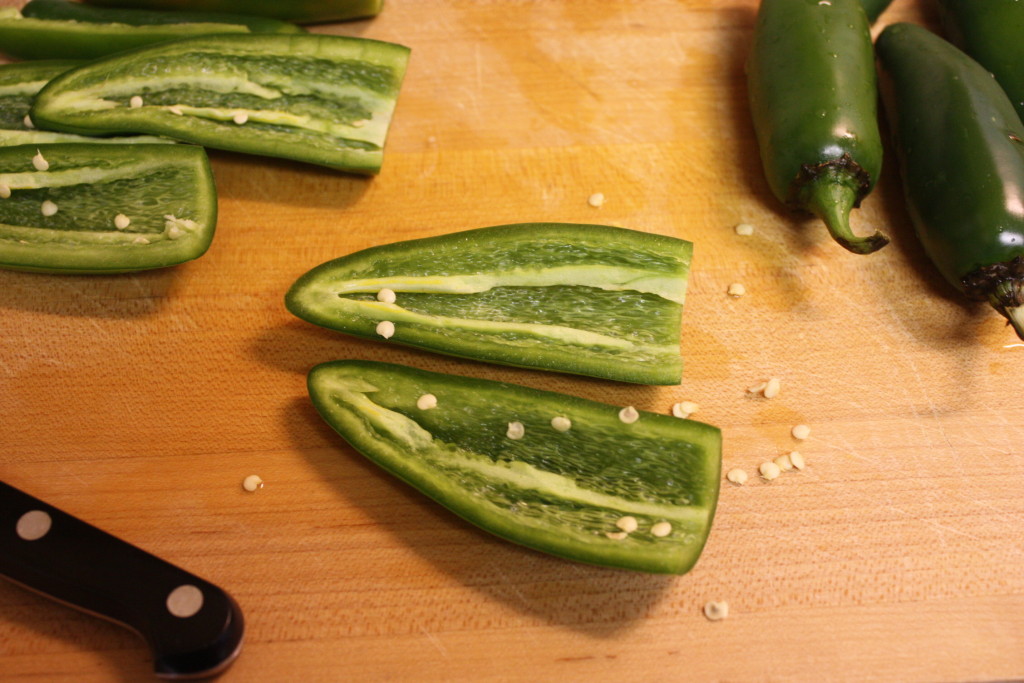 I don't want to feel physical pain while I eat spicy foods.  But if you enjoy the heat then, by all means, leave them in the peppers. Just slice them in half and stuff the jar.  You won't hurt my feelings.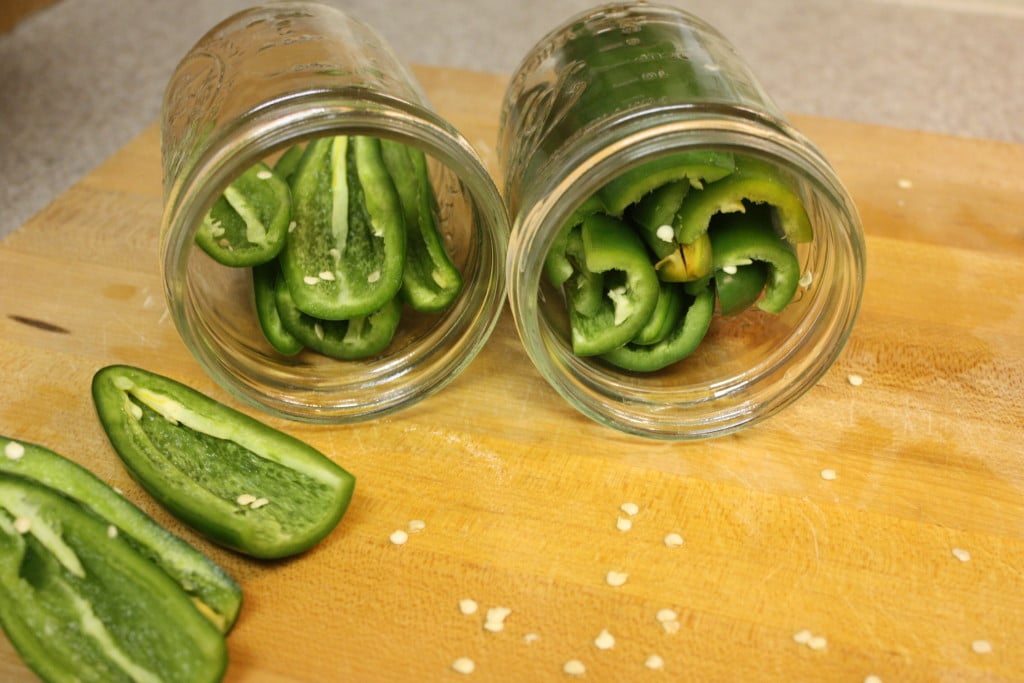 This recipe makes 2-pint jars or one-quart jar.  Your choice.  Once the peppers are prepped cram them into the jars.  Make them fit as many as you can. I was able to squeeze in about 5 or 6 peppers in each pint jar.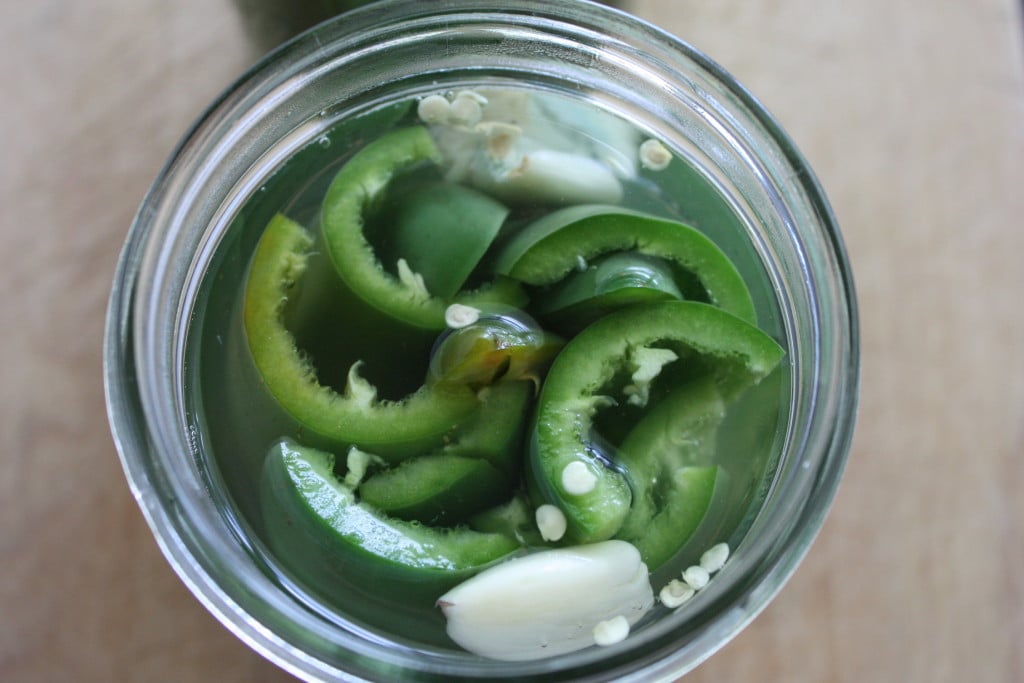 Once the jars are stuffed with peppers shove 2 garlic cloves per jar down into the jars. Slowly pour the brine into the jars. Enough to cover the peppers.
Let them cool at room temp before placing the lids on, then refrigerate.  I test after 2 days to see if they are to my liking.  It normally takes 3 to 5 days for me.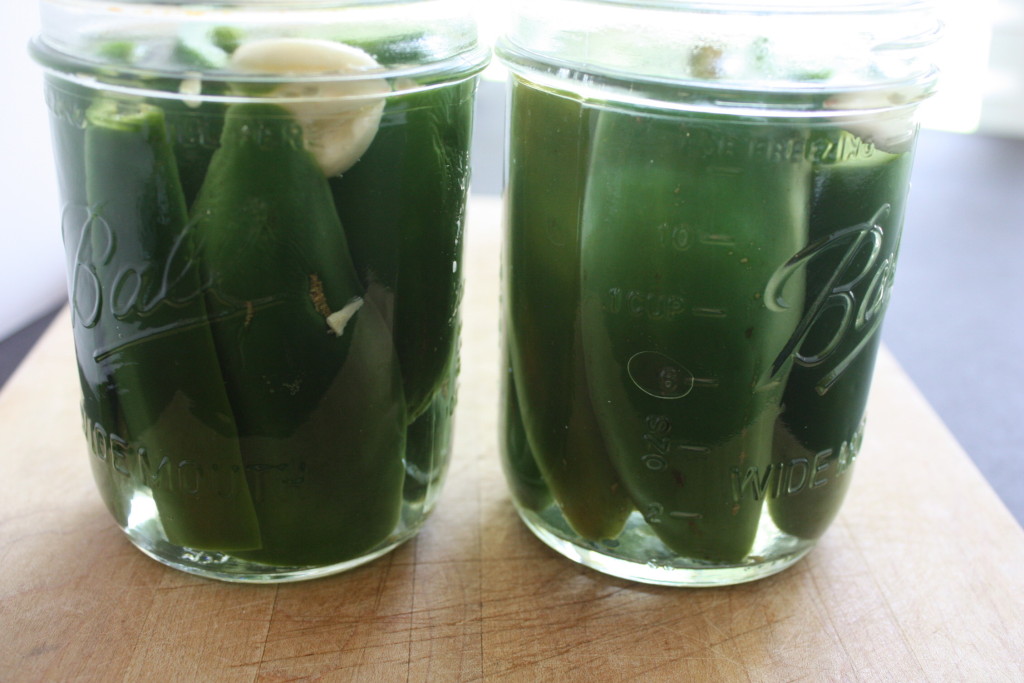 I hope you enjoy this recipe!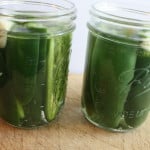 Print Recipe
Pickled Jalapeno Peppers
Ingredients
10-12

Jalapenos

stems trimmed and sliced in half lengthwise

4

Garlic Cloves

smashed and peeled

1

cup

Distilled White Vinegar

1

cup

Water

4

tablespoons

Sugar

2

tablespoons

Kosher Salt
Instructions
In a small saucepan combine the water, vinegar, sugar, and salt.

Heat the brine, stirring, just enough to dissolve the sugar and salt.

Remove the pot off of the heat and set aside until the jars are stuffed with the jalapenos and garlic.

Pour or spoon the pickling juices over the top until you've reached the top of the jalapenos.

Let cool at room temperature before securing a lid and placing them in the fridge.

Refrigerate for 3 to 5 days. (start taste testing at about 2-3 days, your preference)
Note: I treat these as I would any opened jar of jalapenos. They should last a long while if kept refrigerated in the airtight jar.
Recipe adapted from simplyscratch