Spicy bread and butter pickles are easier to make than you think. I was looking to make a pickle from scratch similar to Wickles. I didn't want to use store-bought dill pickle chips and add spices to them. We tried our hand at canning the first batch of these but they became mushy and soft. No Bueno! So I began researching how to keep them extra crispy. Apparently, the trick is to add tannins. Like from grape leaves, white oak leaves or black tea. The easiest available to me was black tea.
Spicy Bread and Butter Pickles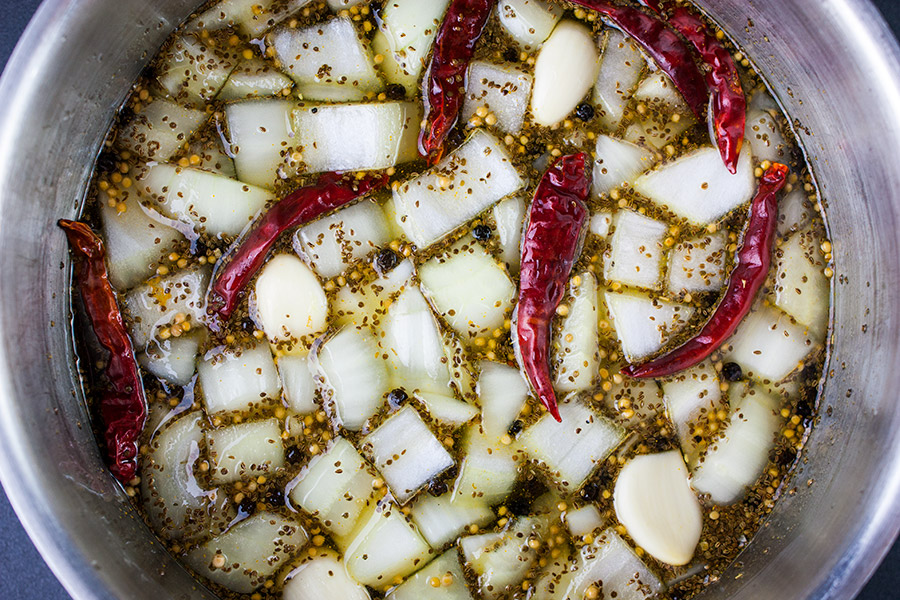 Begin by soaking the cucumbers in a salt water brine overnight or longer. We soak ours for about 18 hours. Helpful article.
The next day mix your pickling brine ingredients in a medium size pot and bring to a simmer. Once simmering remove it from the heat and let cool slightly while you place the cucumbers in the jars.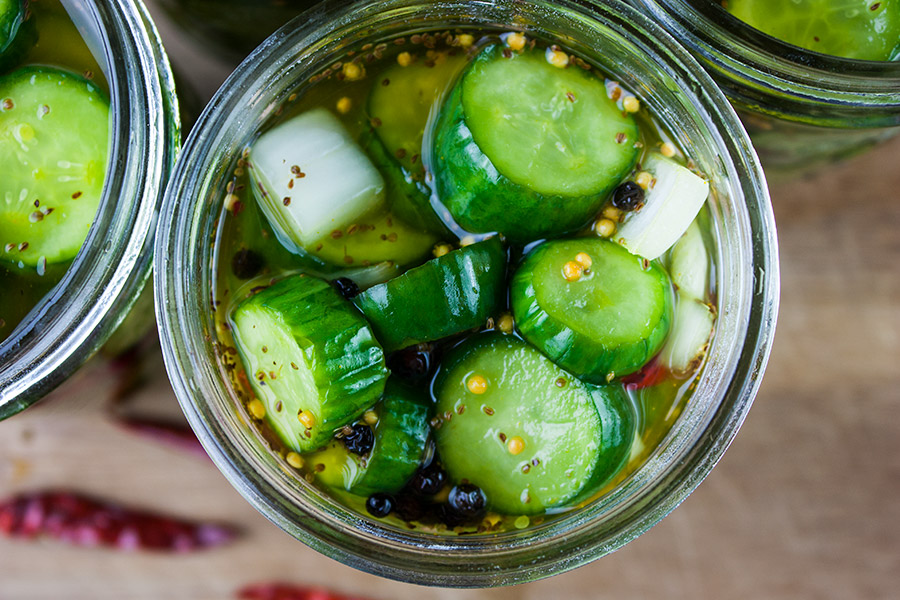 Place 1/4 teaspoon of black tea leaves in each jar. Pack the cucumbers as tight as possible. Fill each jar with the pickle brine, leaving about 1/2″ space below the neck of the jar.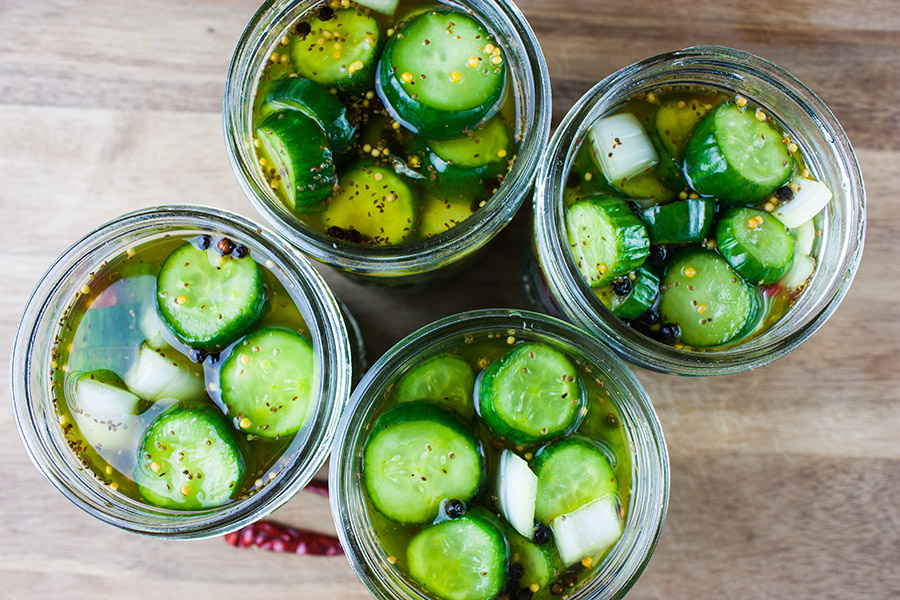 Place the lids on and refrigerate. It took our pickles about 7 days to become as spicy as we like. You can eat them sooner but they are so much if you can wait.
Enjoy these as a snack or as a condiment on sandwiches, burgers or even salads. Can be stored 2-3 months in the fridge.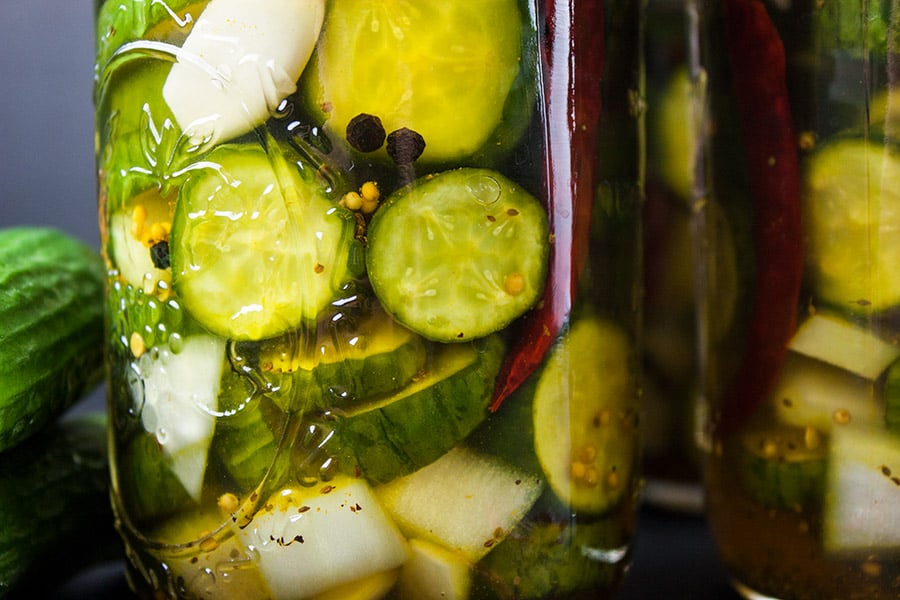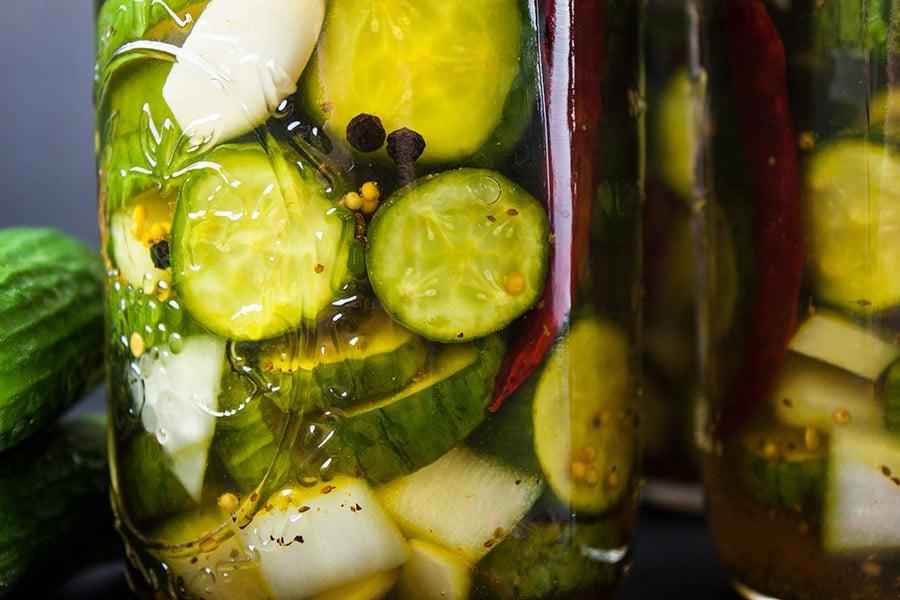 Crunchy, spicy, sweet and tangy Refrigerator Spicy Bread and Butter Pickles.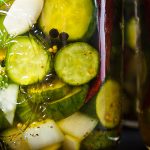 Print Recipe
Spicy Bread and Butter Pickles
Spicy Bread and Butter Pickles - Spicy, sweet and extra crunchy! A Wickles Pickle copycat from scratch.
Ingredients
2

pounds

mini cucumbers

1

medium white onion, halved and thinly sliced (about 1 cup)

3

heaping tablespoons pickling salt

2

cups

ice cubes or more

3

cups

cider vinegar or distilled white vinegar

2 1/4

cups

sugar

1 1/2

teaspoon

whole mustard seeds

1

teaspoon

celery seed

1 1/2

teaspoon

whole black peppercorns

1/4

teaspoon

turmeric

8

whole garlic cloves, peeled

16

dried red chili peppers*
Instructions
To draw out excess liquid and increase crunch, toss cucumbers with salt in a large bowl.

Add ice, fill with cold water and refrigerate overnight. Drain. Rinse well, and drain again.

In a medium saucepan add the onion, vinegar, sugar, mustard seeds, celery seeds, peppercorns, turmeric, garlic, and red chili peppers bring to a simmer, stirring until the sugar dissolves. Remove from the heat. Set aside while preparing the jars.

Add the cucumbers to the pickling liquid.

Fill 4-pint jars with cucumbers, onion, garlic, and peppers packed tightly. (Adding 2 garlic cloves and 4 peppers to each jar.)

Ladle the pickling brine into each jar, leaving about 1/2 inch below the jar's neck. Wipe rims of jars with a clean, damp cloth; cover tightly lids and screw tops.

Refrigerate jars immediately.

Serve in 7 days.
Notes
Adjust the amount of spice to your taste. We wanted them to be really spicy like Wickles Pickles.

More Delicious Recipes
Homemade Cajun Turkey Deli Meat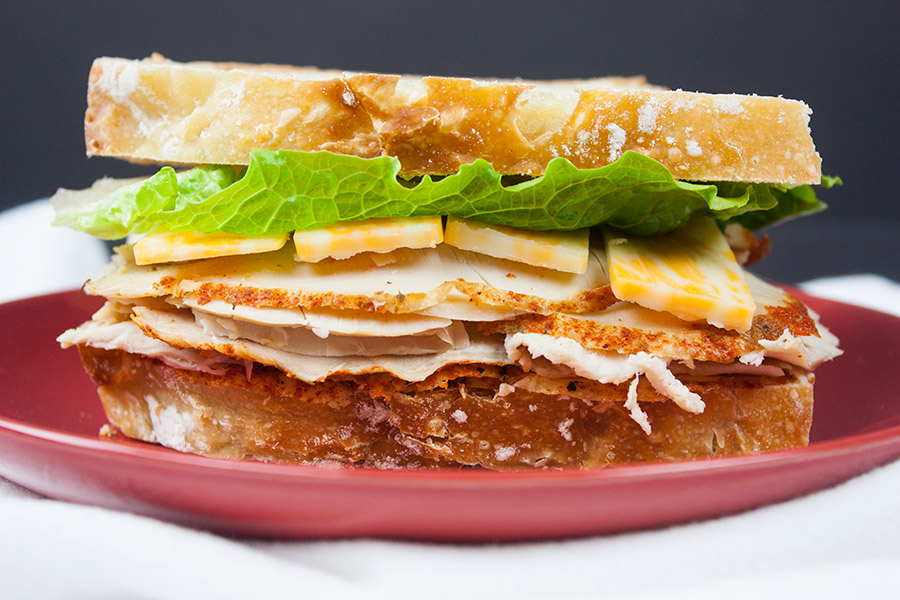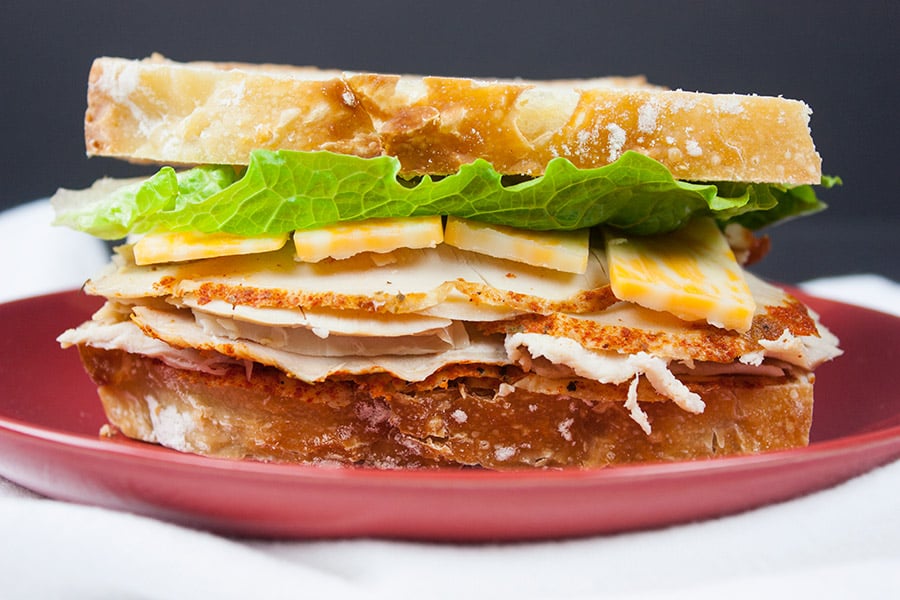 Salt and Pepper Roasted Cashews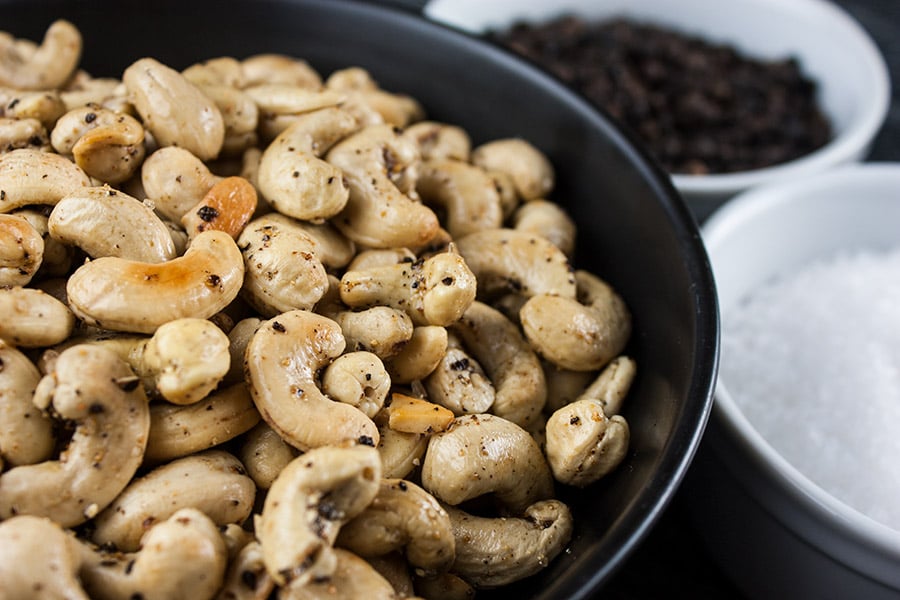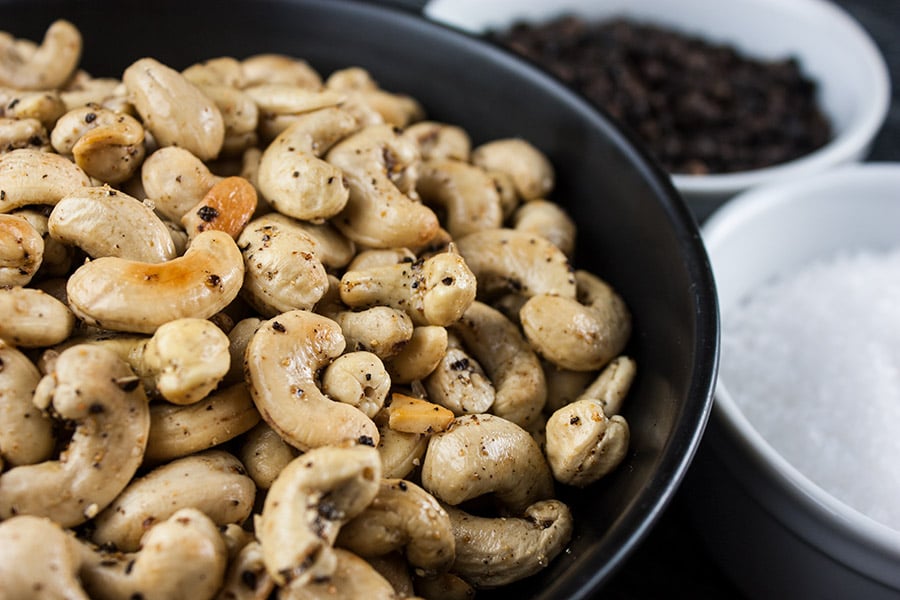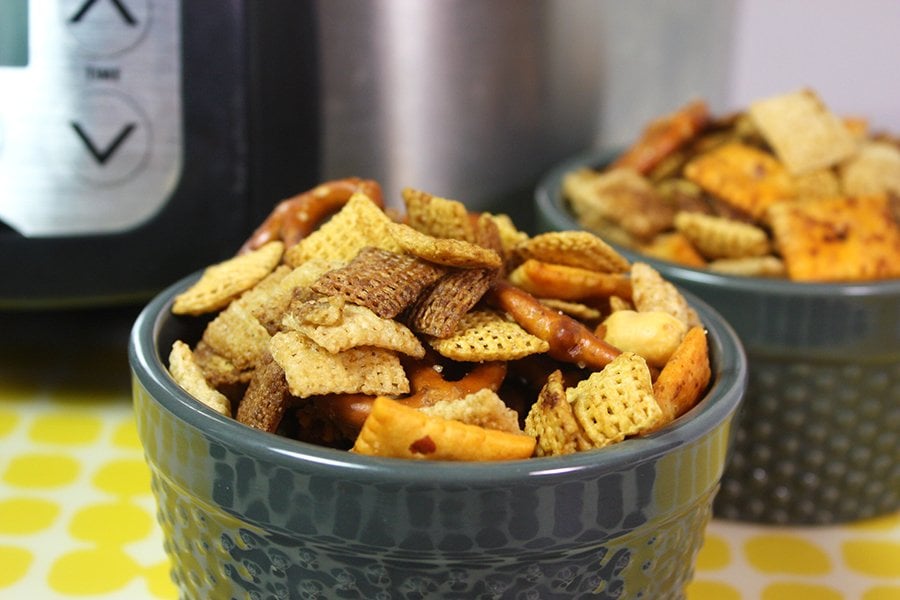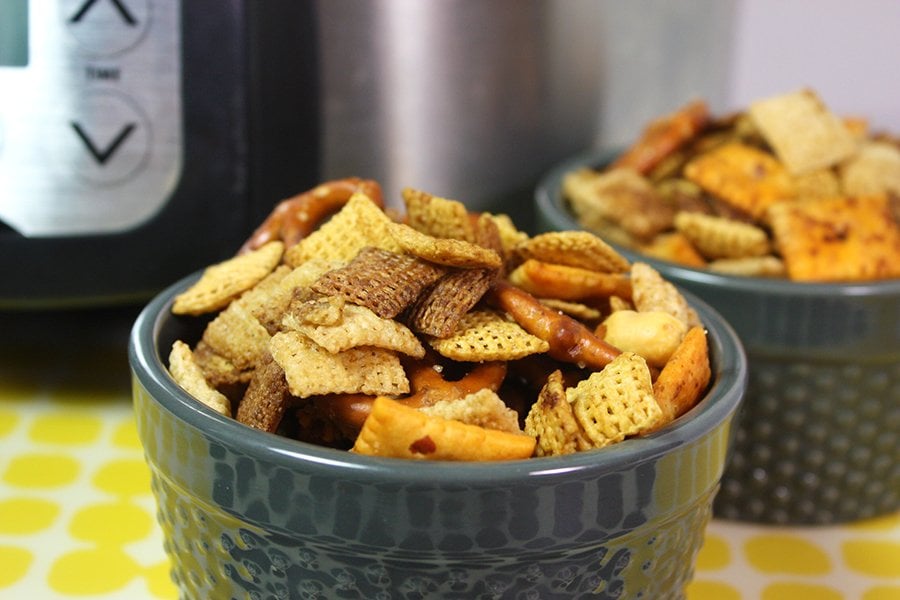 Recipe inspired by BrownEyedBaker