Quick Pickled Okra
Pickled okra is one of my all-time favorite snacks.  But I hate paying those store prices. They are a perfect crunchy snack and are even better in a Bloody Mary! You know instead of boring celery. You have to put a garnish on a bloody mary, it's a MUST.
Remember my co-worker gave me two bags of fresh from the garden okra, right? Well, this is what I made with some of the okra. I also fried and roasted some.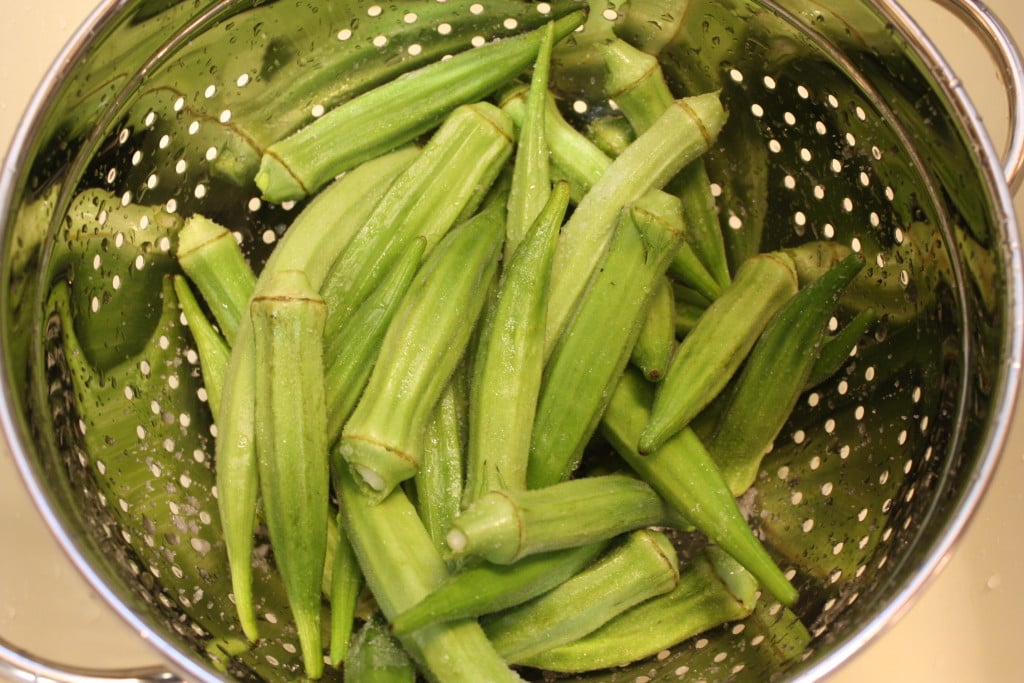 I thought this recipe was interesting.  You don't have to wait weeks for the pickled okra to be ready for consumption. Wash the okra, sprinkle salt over and let it sit for an hour.
I found it at glueandglitter and just altered it slightly.  She rinses and drains the okra after sitting in the salt.  I didn't because I thought the recipe needed the salt.  There isn't any salt in the brine mixture.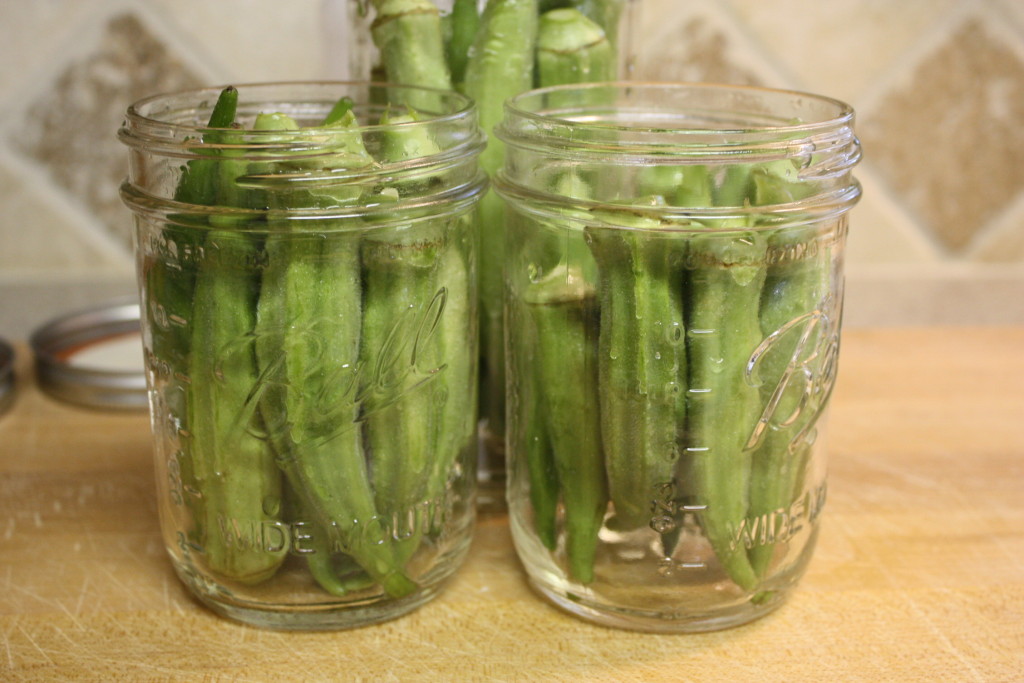 The recipe makes about 3 pints jars.  Some of the okra I received was from a different seed type.  They grow longer but do not become tough. So I wanted to use them in my taller jar. You divide the okra between the jars, squeeze them in tight and pour the brine over to reach the top of the okra.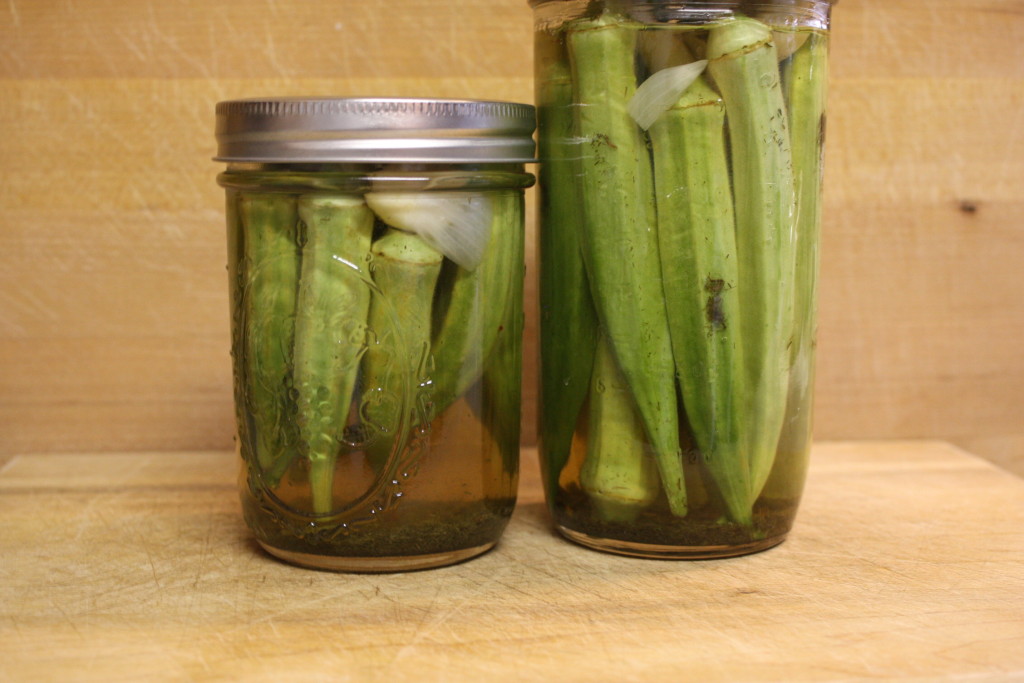 Place a piece of garlic and some of the onion in each jar.  Let them cool to room temperature and refrigerate for at least 24 hours.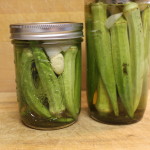 Pickled Okra
Ingredients
1

pound

whole okra

1

tablespoon

table salt or sea salt

2 3/4

cups

white or apple cider vinegar

1/2

cup

sweet onion

sliced

1

tablespoon

dried dill

2

cloves

garlic

minced

1/4

teaspoon

crushed red pepper flakes
Instructions
Combine the okra and 1 tablespoon salt in a colander, and toss to combine it really well. Let the okra sit for one hour.

Combine the onion, vinegar, dill, garlic in a small saucepan.

Heat the mixture on high until it comes to a boil, then simmer for just a couple of minutes, until the onions begin to soften.

Divide the okra between your jars, and pour the vinegar mixture over them. Place a garlic clove and some onion in each jar.

Screw the caps onto your jars loosely, then tighten them when the jars have cooled to the touch. Chill the pickled okra for 24 hours before serving.

Use within 3-4 weeks.