Vegetarian Burrito
This vegetarian burrito makes an easy meal for Meatless Monday's or any day for that matter.  It's perfect for the busy weeknight meal when your too tired to cook.  Even easier if you happen to have leftover rice in the fridge. You must have those days when you just don't feel like cooking a large meal. I know I do, maybe too many of them. These burritos are so fresh and full of mouth-watering flavor! They were a huge hit with my family. So much so, they have requested I put them in my rotation.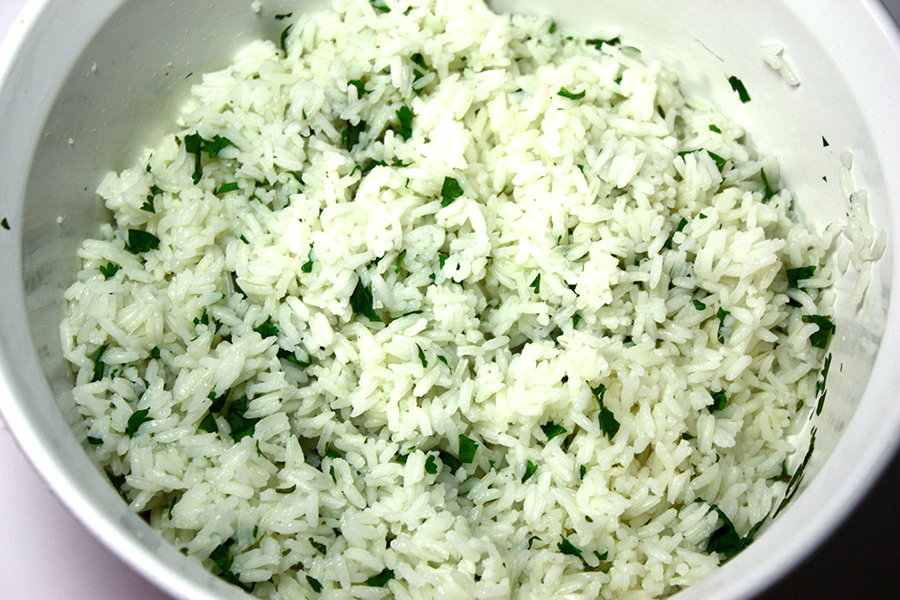 Just add cilantro, lime zest and juice to the rice and mix well. If it's leftover rice reheat before adding cilantro and lime.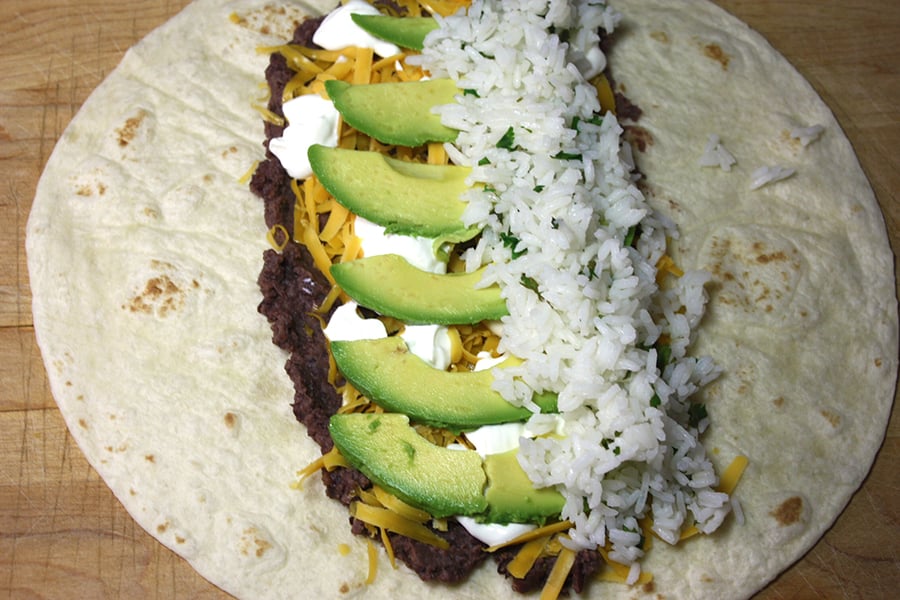 Warm the beans. I used black beans because I prefer them over refried pinto beans. (use whichever you prefer) Layer beans, cheese, sour cream, avocado, and rice.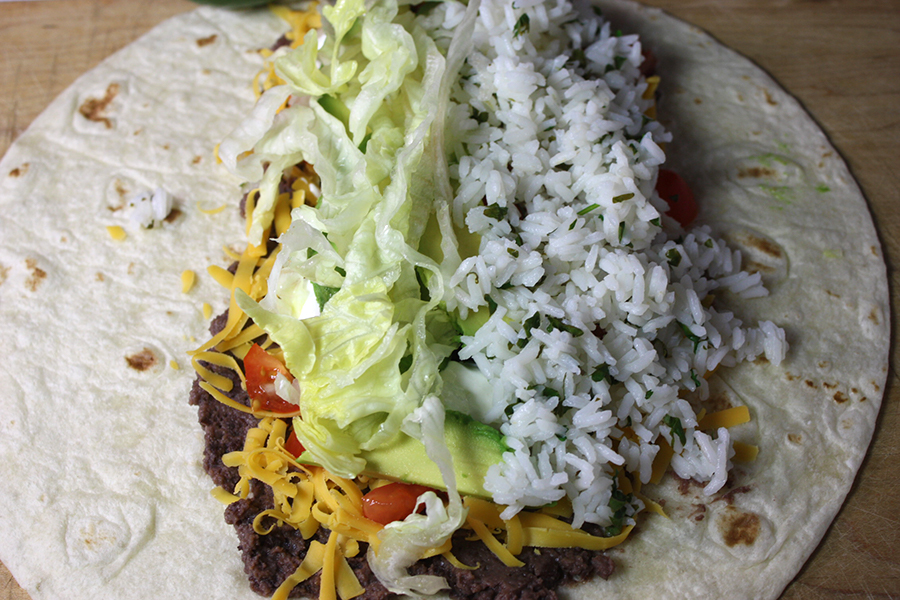 Add the Pico de Gallo and lettuce, roll and wrap.  That's it and dinner is on the table!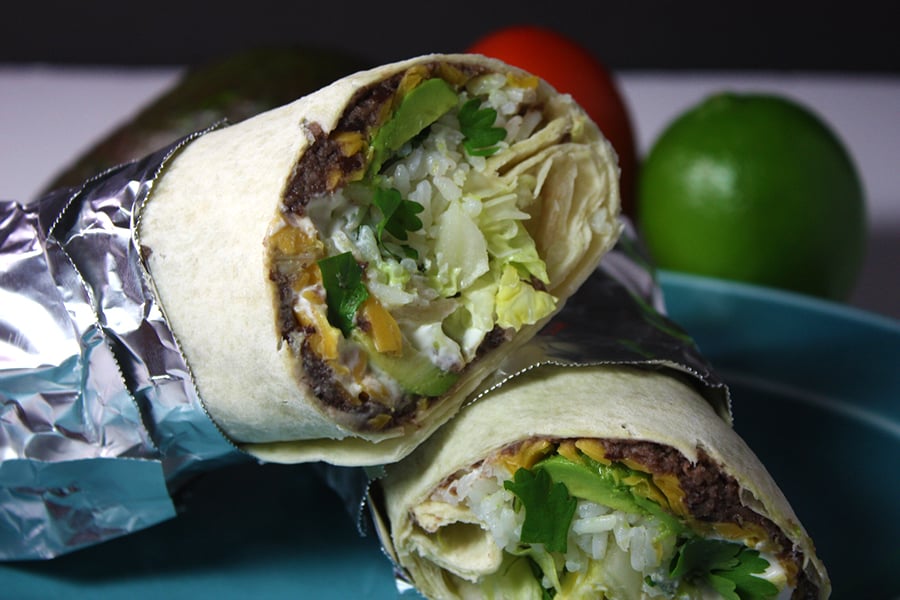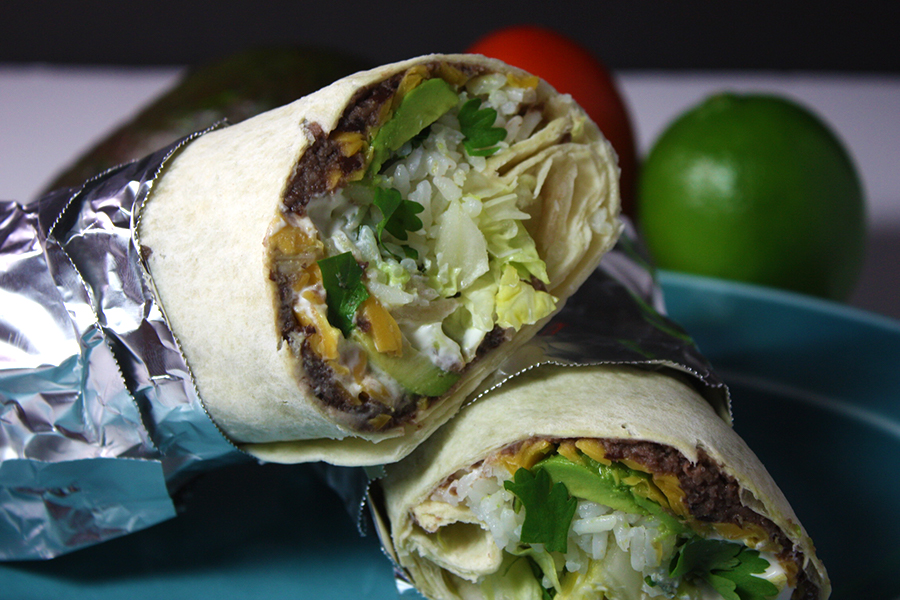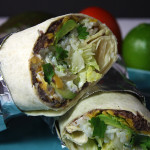 Print Recipe
Vegetarian Burrito
Vegetarian Burrito - An easy, meatless meal option! Fresh, tangy and absolutely delicious!
Ingredients
2

cups

cooked rice

1/4

cup

chopped fresh cilantro

1

teaspoons

lime zest

1

lime, juiced

4

flour tortillas, large burrito size

1

15 oz can black refried beans

1 1/2

cups

shredded sharp cheddar cheese

1

cup

sour cream

2

avocados, thinly sliced

1

cup

pico de gallo

1 1/2

cups

lettuce, shredded

Pico de Gallo

4

Roma tomatoes

1/4

cup

red onion

1

jalapeno, seeded and finely diced

1/4

cup

cilantro, chopped

1

tablespoon

lime juice

salt and pepper to taste
Instructions
For the Pico de Gallo:
Chop the tomatoes, red onion, jalapeno, and cilantro. Add all ingredients to a bowl and mix to combine. Refrigerate until ready to use.

Warm rice, add cilantro, lime zest, and juice. Mix well.

Warm the refried beans.

Lay a tortilla on a flat surface. Layer 1/4 of the beans, cheese, rice, avocado, sour cream, pico de gallo and lettuce. Fold the two sides in and roll tightly. Repeat with remaining tortillas and fillings.

Serve.

Recipe adapted from Mandy's Recipe Box Blog