This is my version of the Starbuck's Holiday Spice Flat White. Yes, I know the holidays are over. But my cravings for Starbuck's seasonal flavored coffee's is NOT!
The Holiday Spice Flat White grabbed me at first sip this year! Not too sweet and perfectly spiced. I am making it at home several times a week. Don't judge…the struggle is real!
Try our Eggnog Latte!
Starbucks Holiday Spice Flat White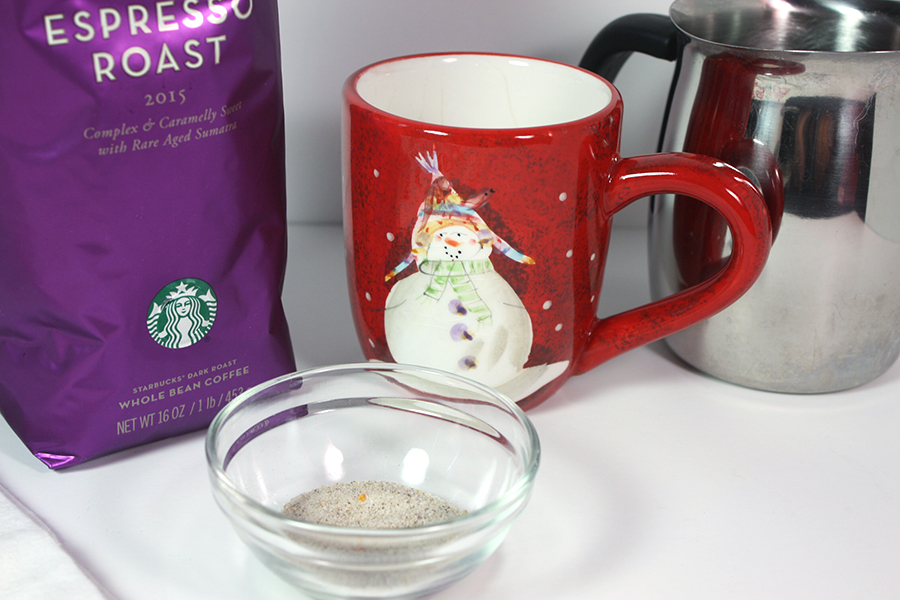 Here's the setup. And, yes, I'm still using my holiday mugs too!
I would use them all year if my husband would allow it.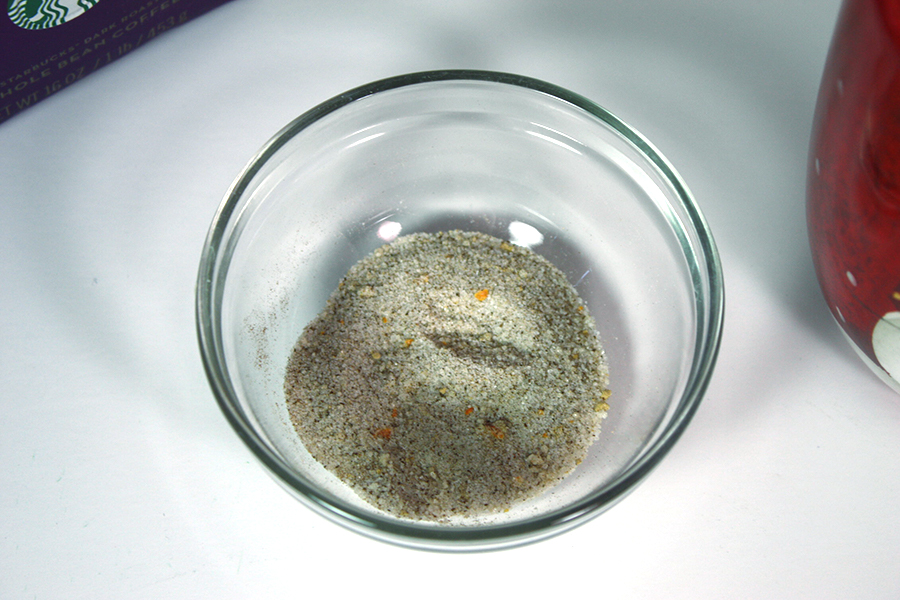 I made a tangerine sugar. 1 cup of granulated sugar + 1 tablespoon of tangerine zest = mix.
I use 1 1/2 teaspoons of the tangerine sugar mixed with cinnamon, ginger, and cloves. Place the spice mixture in your vessel (mug) of choice.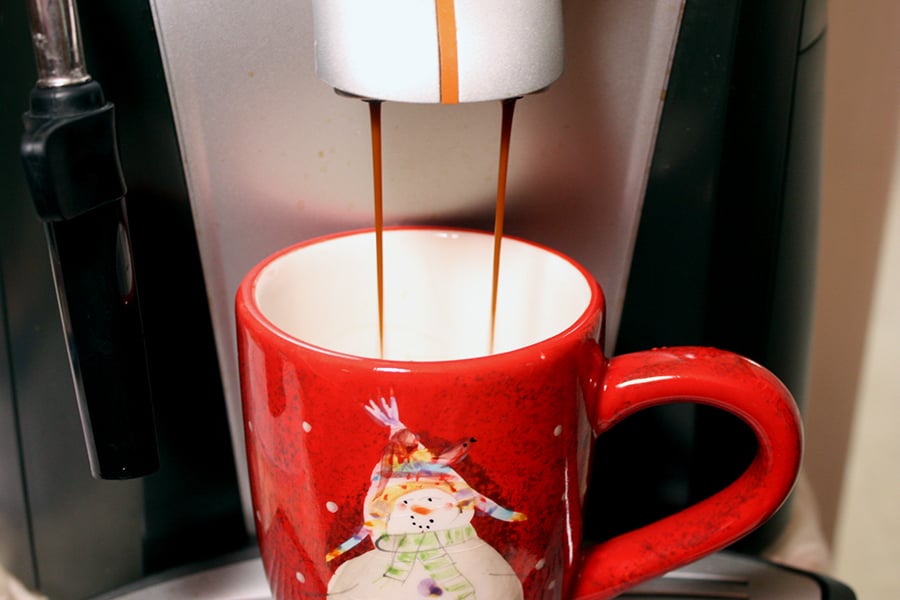 Starbuck's pulls a ristretto shot of their Christmas Blend Espresso Roast. (Ristretto is a shorter espresso pull that differs in taste because it's more concentrated, resulting in a bolder, fuller flavor.)
I cannot do that with my automatic espresso machine. It locks up and it has to be reset to go back to full working order.
I pull 1 shot of espresso for a mug this small directly over the spice mixture then give it a swirl or two. (Normally I'm making a travel mug to go and pull 2 shots)
Enjoy this flat white with one of our Pumpkin Muffins!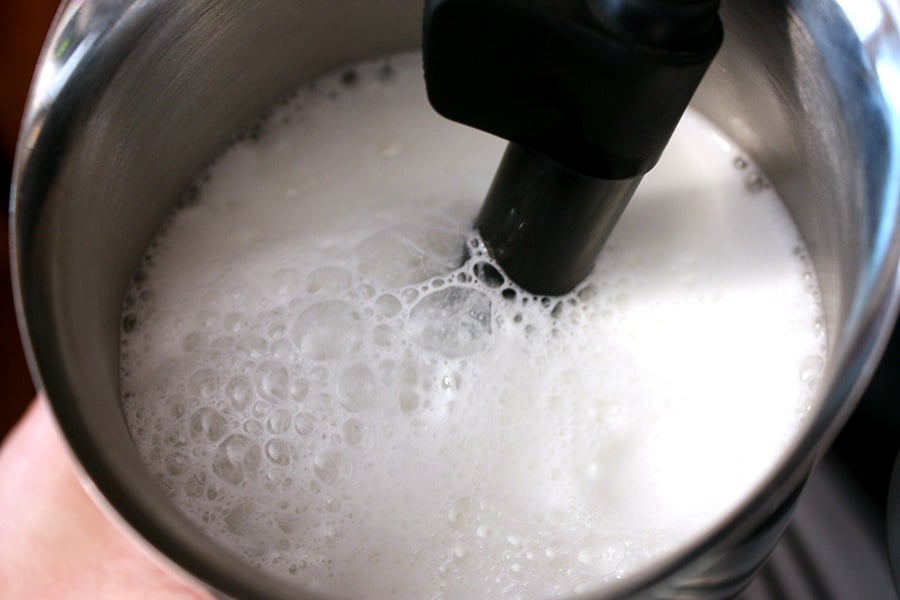 Steam the milk. From what I have read Starbuck's uses whole milk for the Holiday Spice Flat White.
I usually only have skim milk in my fridge so that's what I use. Choose what you like.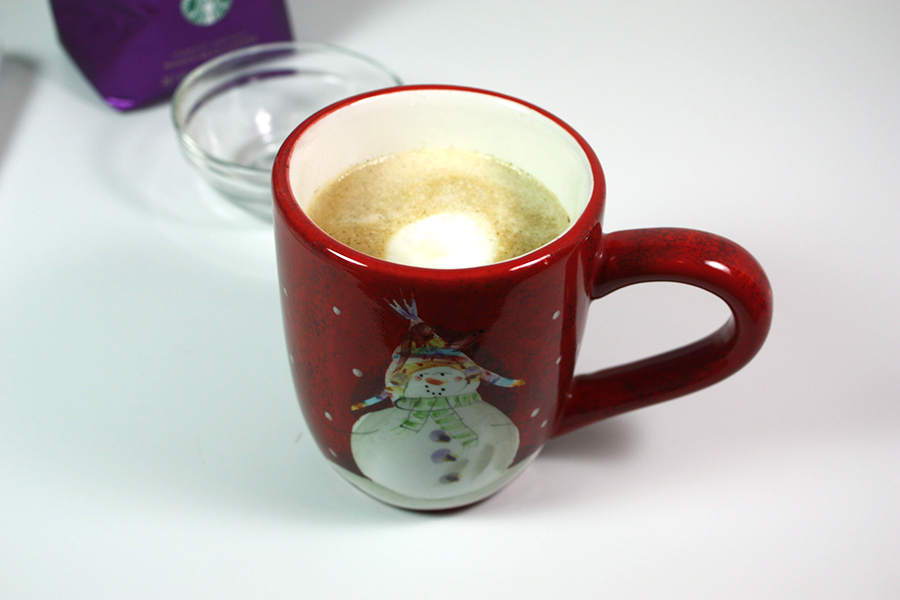 Pour the steamed milk over the espresso and when almost full, stream the foam right down the middle of the mug for that signature dot. I think I did fairly well with this one.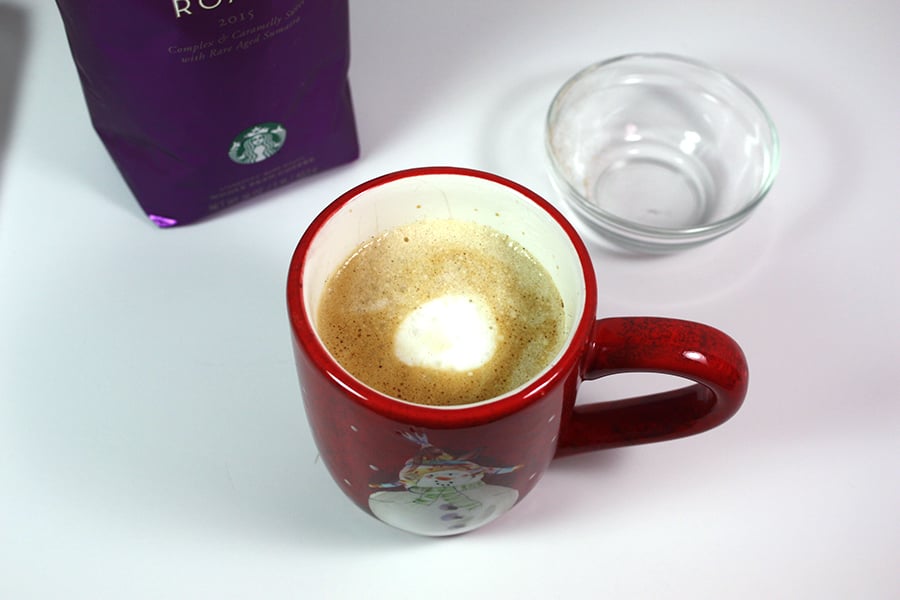 Wrap your hands around that mug, breathe deep, sip away on this delicious espresso infused with warm holiday spices and topped with a light foam!
I think my version comes extremely close to Starbuck's. I have added a pinch of freshly grated nutmeg a couple of times, it didn't quite taste like theirs but still very tasty.
Check out our Peanut Butter Balls!
Holiday Spice Flat White Recipe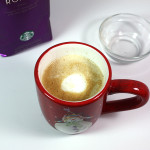 Print Recipe
Copycat Holiday Spice Flat White
Copycat Holiday Spice Flat White – Christmas in a cup! Now you can make your own at home!
Ingredients
1 – 2

teaspoons

tangerine sugar

1/8

teaspoon

ground cinnamon

1/8

teaspoon

ground ginger

1/8

teaspoon

ground cloves
Instructions
Prepare a tangerine sugar: Mix 1 cup granulated sugar with 1 tablespoon of finely grated tangerine zest.

Mix 1 to 2 teaspoons of the tangerine sugar (I use 1 1/2 teaspoons) with the cinnamon, ginger, and cloves. Place in the bottom of your coffee mug, pull a shot or two of espresso (ristretto espresso if you have the capability) over the spice mixture and swirl a couple of times, steam the milk with a microfoam and pour over the espresso without stirring directly in the center.
Nutrition
Calories:
49
kcal
|
Carbohydrates:
13
g
|
Protein:
1
g
|
Fat:
1
g
|
Saturated Fat:
1
g
|
Sodium:
1
mg
|
Sugar:
12
g