As stated before, I'm a Starbucks addict. Last year's Starbuck's Eggnog Latte left a lot to be desired. Actually, I found it appalling. Sorry, Starbucks! I decided to try it at home.  What I didn't realize is how incredibly easy it is to make.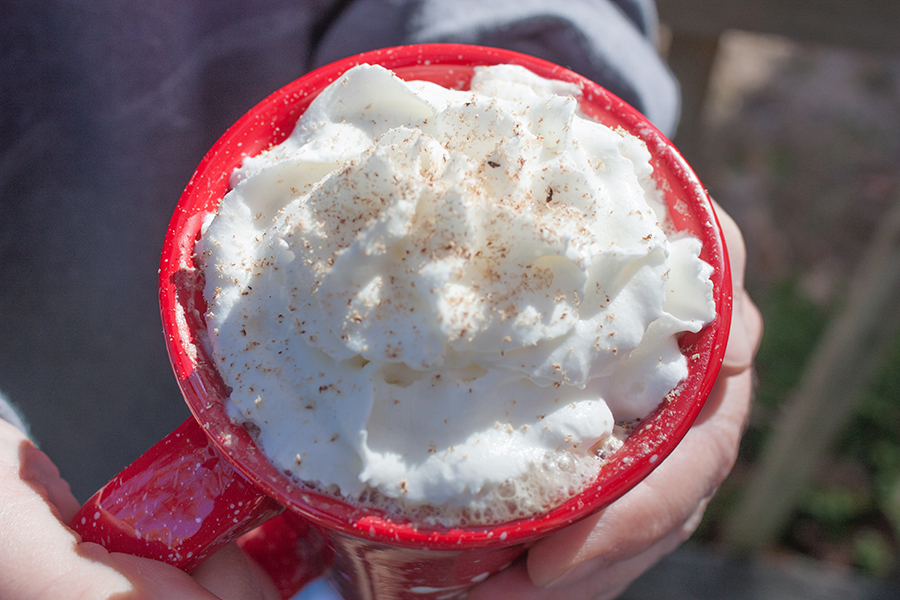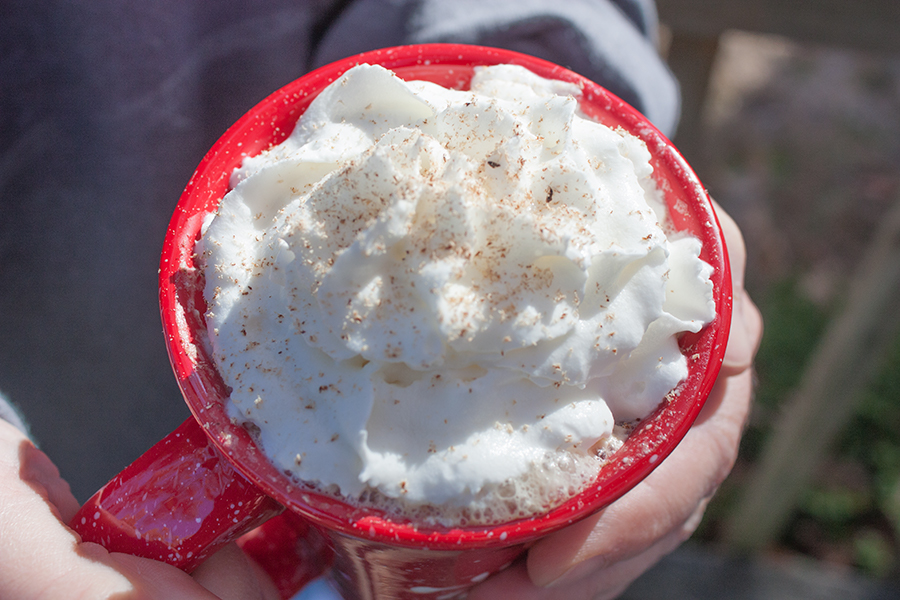 So few ingredients. All there is to it is eggnog, milk, espresso and whipped cream if desired. Which, of course, I ALWAYS desire! Oh yeah, and a little sprinkle of freshly grated nutmeg on top. Let me stress to you to choose your favorite eggnog brand. Don't go cheap or unfamiliar. Go with a thick, rich and creamy eggnog. Make your own even! I haven't braved an eggnog recipe yet, maybe someday.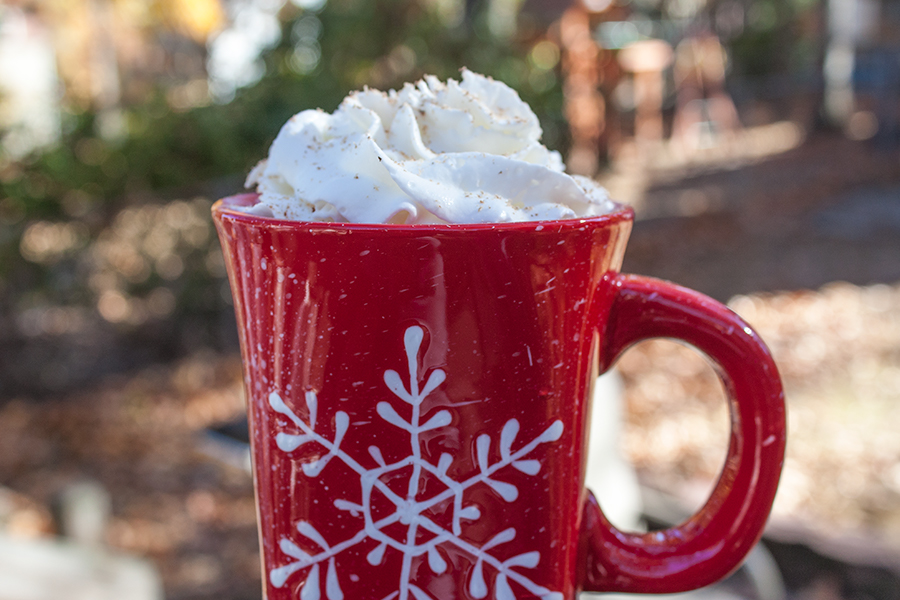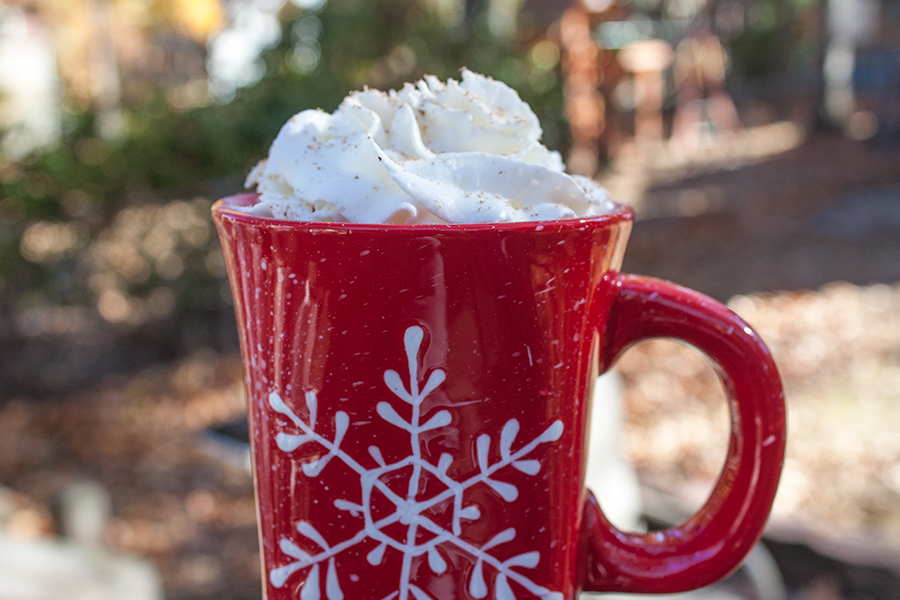 I must admit I wish I hadn't discovered how easy it is to make at home. Extremely hazardous to my waistline!  I will not tell you how many I have already consumed so far this year. What the heck it's the holiday season, right? Still not tellin'!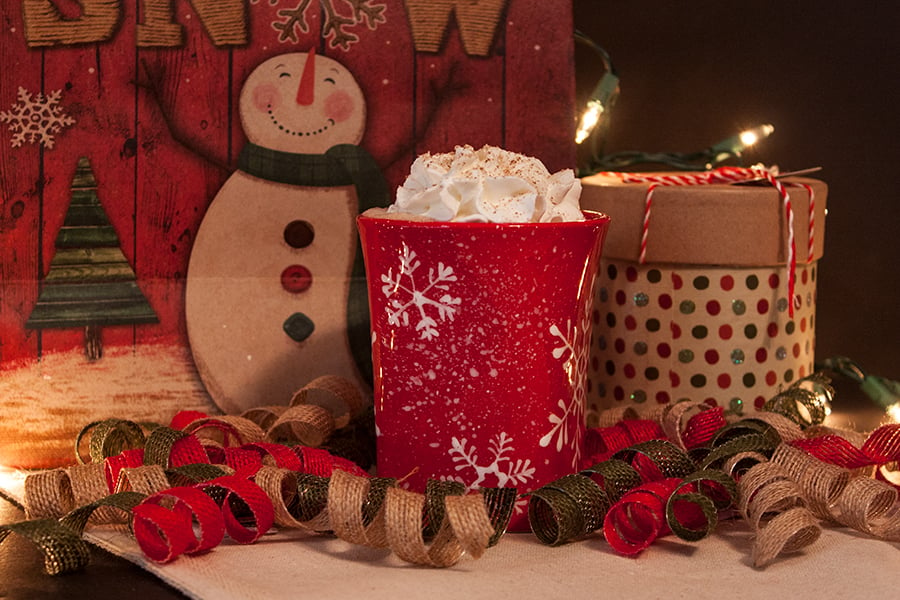 So turn on some Christmas music, make yourself an eggnog latte and get to wrapping those gifts!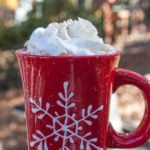 Print Recipe
Eggnog Latte
Way better than Starbucks Eggnog Latte! So delicious you will wish you had never learned how to make them at home.
Ingredients
1/2

cup

eggnog

(your favorite brand)

1/4-1/2

cup

milk

(whatever type you have on hand)

1-2

shots of espresso

(I highly recommend 2)

whipped cream

freshly grated nutmeg
Instructions
Mix the eggnog and milk together, steam to 145 degrees. Careful here because eggnog will scald faster than milk.

Pull 1 to 2 shots of espresso in your favorite mug, pour the steamed eggnog/milk mixture to fill the remaining room in the mug.

Top with whipped cream and sprinkle with freshly grated nutmeg, if desired. ( I also highly recommend)
Notes
You can use strong brewed coffee instead of espresso. And heat the eggnog/milk mixture on the stove top, slowly.