Homemade Pumpkin Spice Latte
Pumpkin spice latte season already? But I must admit I make these all year. Don't judge me, it's one of my many flaws.  If you haven't already learned to make these at home you should give this a try.  This recipe is the closest I've come to tasting like Starbuck's. Plus I'm going to share a tip with you on storage and usage.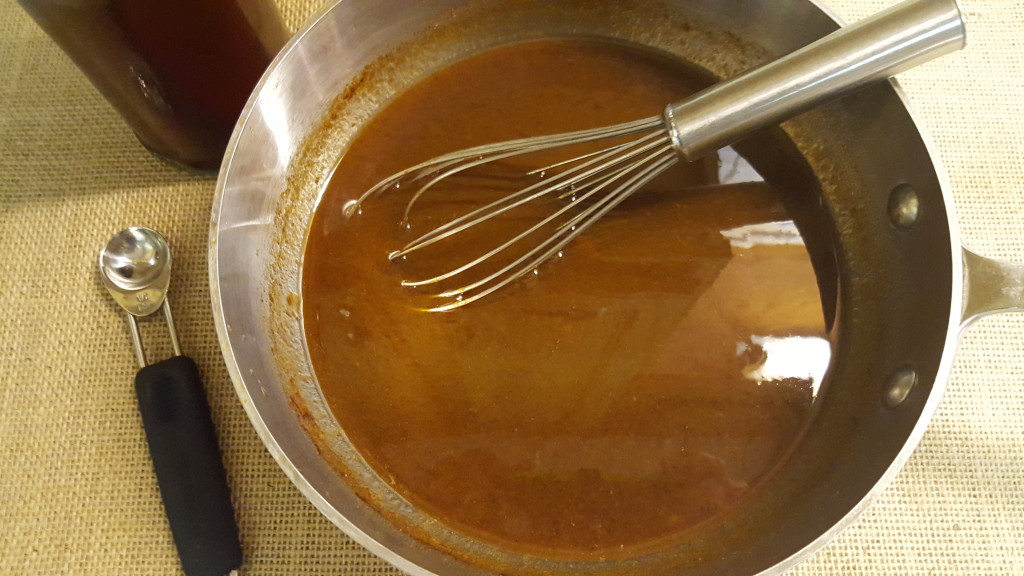 Combine all ingredients in a saucepan and simmer.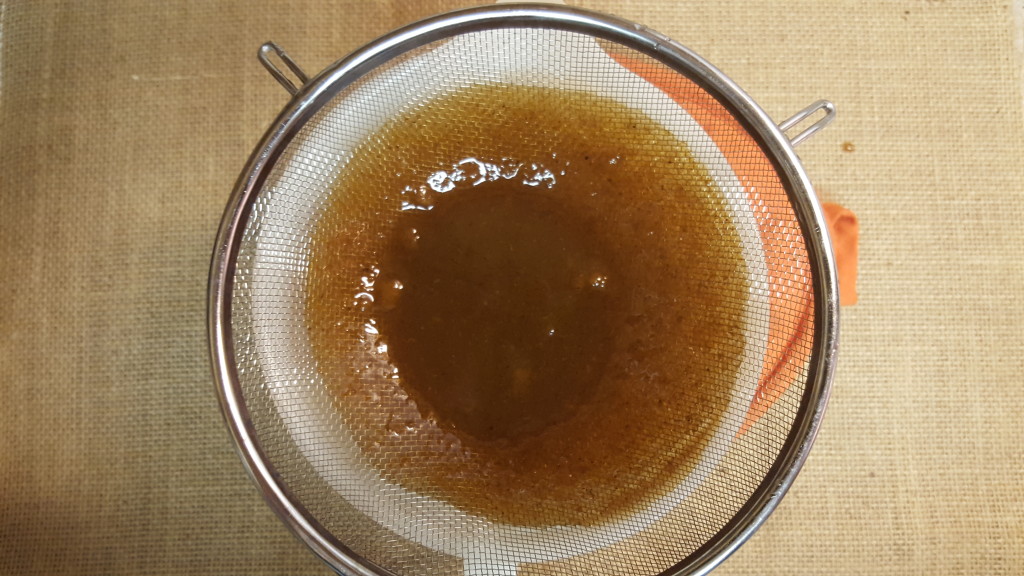 Strain it and use it! It's that easy.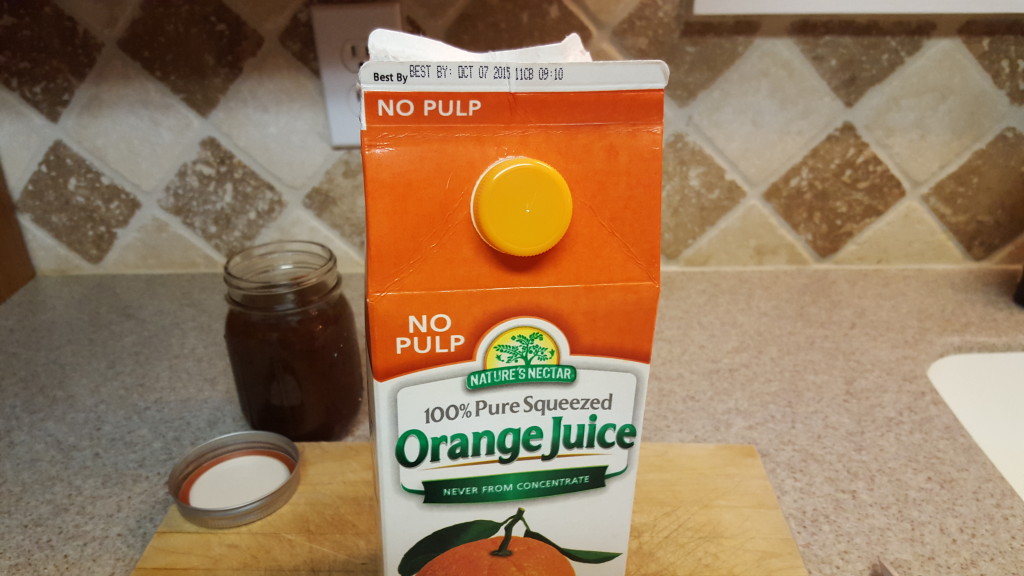 And now for the tip…I store mine in a mason jar.  I found a tip on Pinterest (morewithlesstoday) to use the pour spout off of a juice carton or other container with the same spout.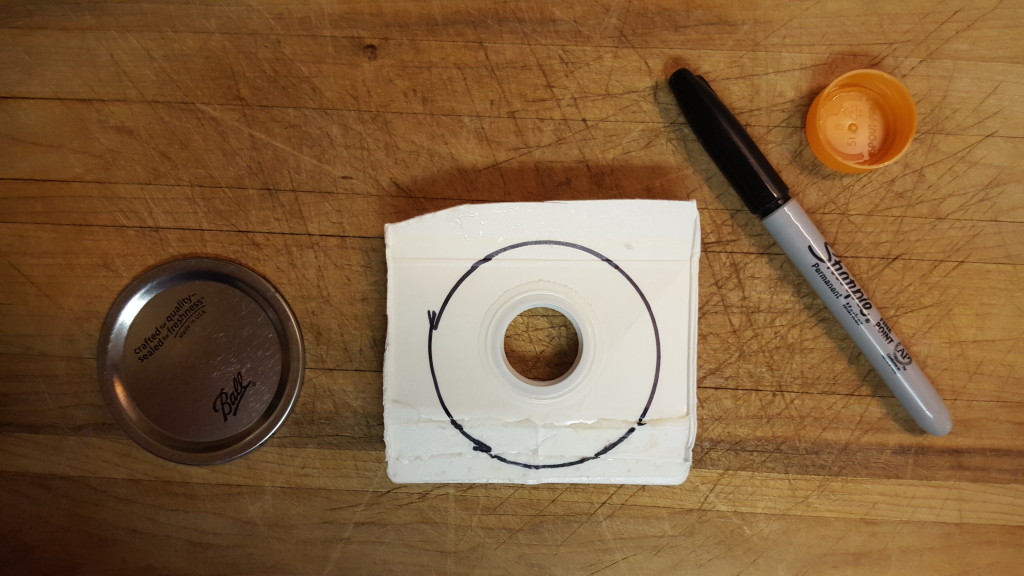 Open the juice container and cut out around the spout leaving enough room to trace and trim to fit your jar lid.
Trace the lid onto the container and cut out. Pop it into the jar ring and Ta Da!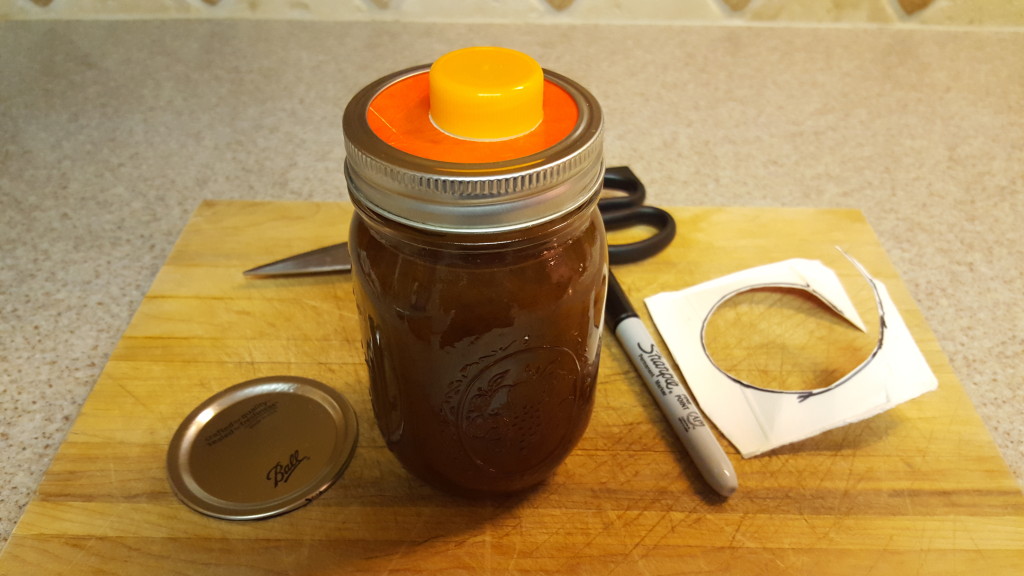 It works great! You can do this for just about anything you pour out of a jar.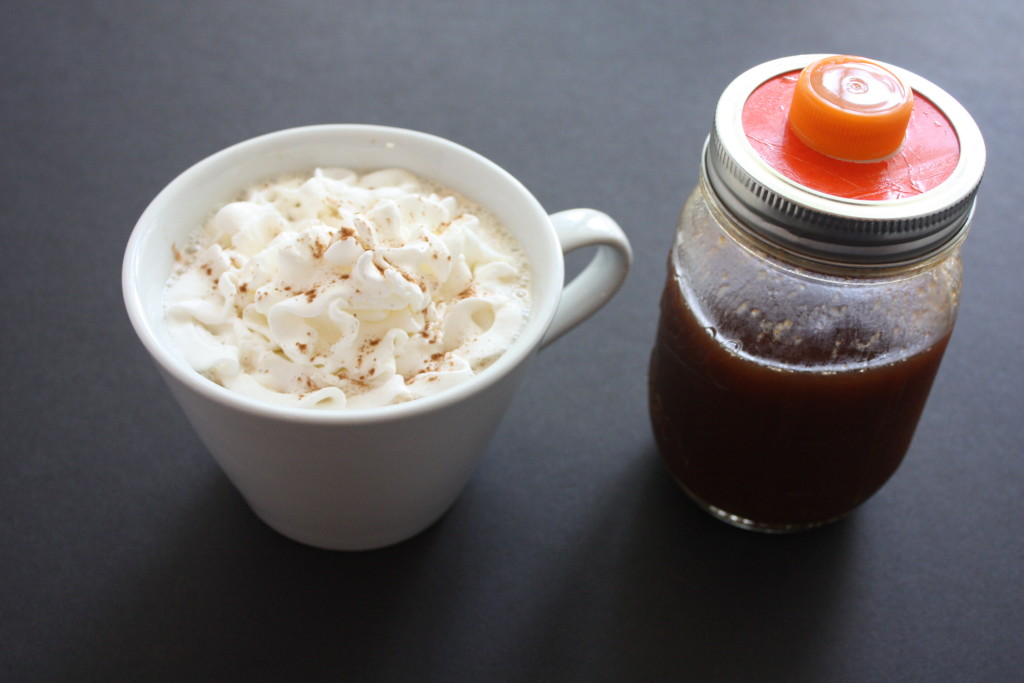 Ok, back to the Pumpkin Spice Latte.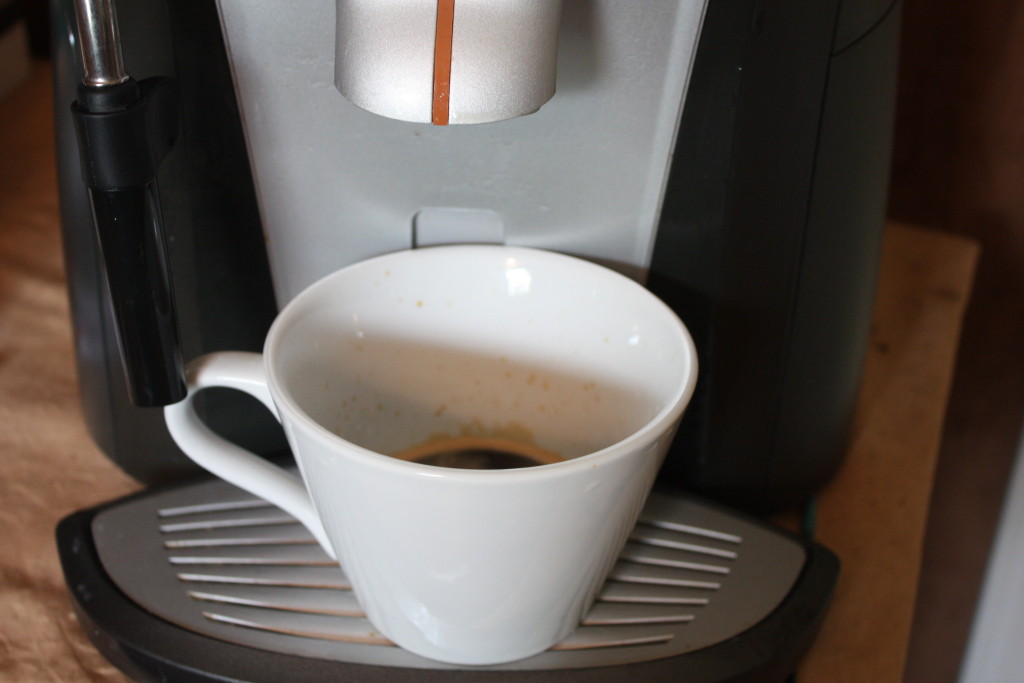 Pull 2 shots of espresso.  Sometimes more if you are me. It depends on the comfort cup choice of the moment for me.  Add 3 to 4 tablespoons of the pumpkin spice syrup, steam the milk, combine and enjoy!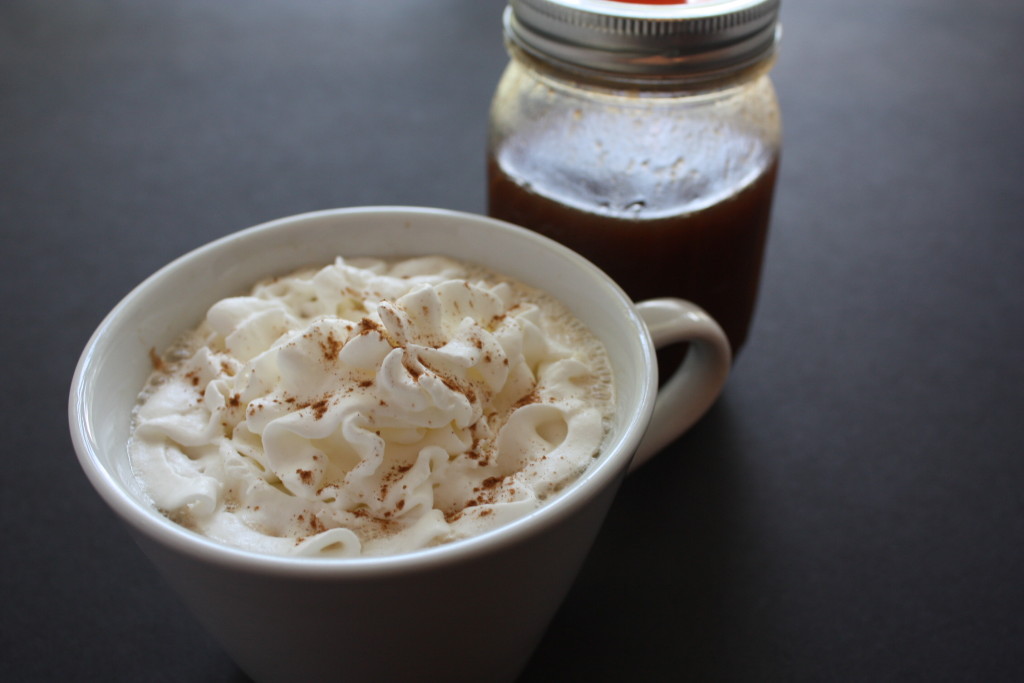 Now you can stay in your flannel pj's and fuzzy slippers.  You don't have to leave home to spend $5 on a Pumpkin Spice Latte.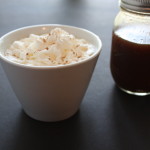 Print Recipe
Pumpkin Spice Latte
Ingredients
1/3

cup

pumpkin puree

fresh or canned

1

cup

sugar

1/2

teaspoon

vanilla

1 1/4

cups

water

1

teaspoon

cinnamon

1/2

teaspoon

nutmeg

1/4

teaspoon

cloves

1/4

teaspoon

ground ginger

1/4

teaspoon

allspice
Instructions
Combine all ingredients in a saucepan and bring to a boil.

Cook over medium heat, stirring occasionally to keep syrup from burning.

Let the mixture cook together until it becomes syrupy and begins to coat the spoon (for about 10-15 minutes), then remove from heat.

Refrigerate in a heat-proof container.

The syrup will thicken a bit in the refrigerator but will become syrupy again when heated.

To make the latte pull 2 shots of espresso, pour in 3 to 4 tablespoons of syrup and fill with steamed milk.