Yes, Pumpkin spice latte biscotti.  I too have an obsession with pumpkin. I think I have told you all this before. I confess but I'm not ashamed. And anytime I have the chance to add espresso (I use this one)
into the mix, I DO!  Because I also have an obsession with coffee. Now you can eat your pumpkin spice latte if you choose.
Pumpkin Spice Latte Biscotti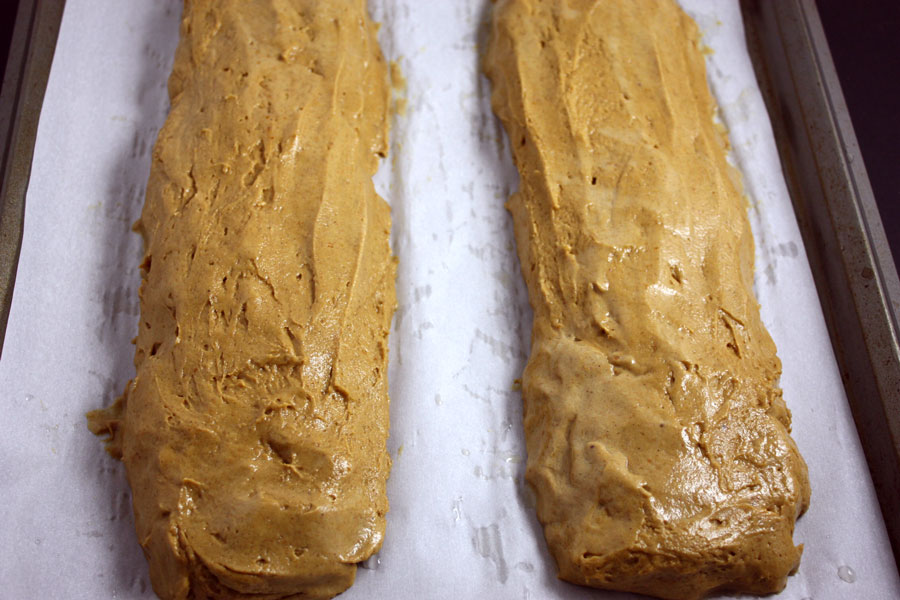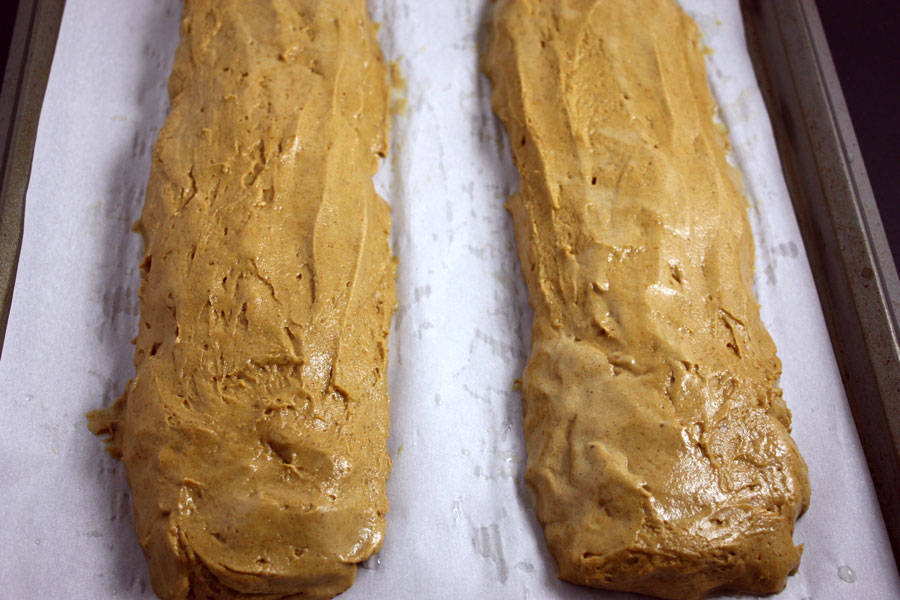 How to make Pumpkin Spice Latte Biscotti
Mix the ingredients and form the dough.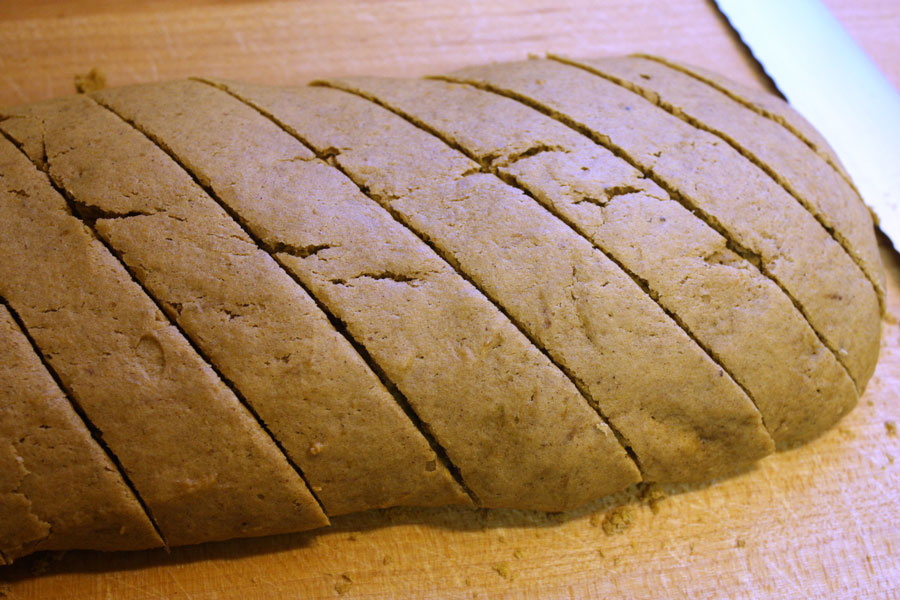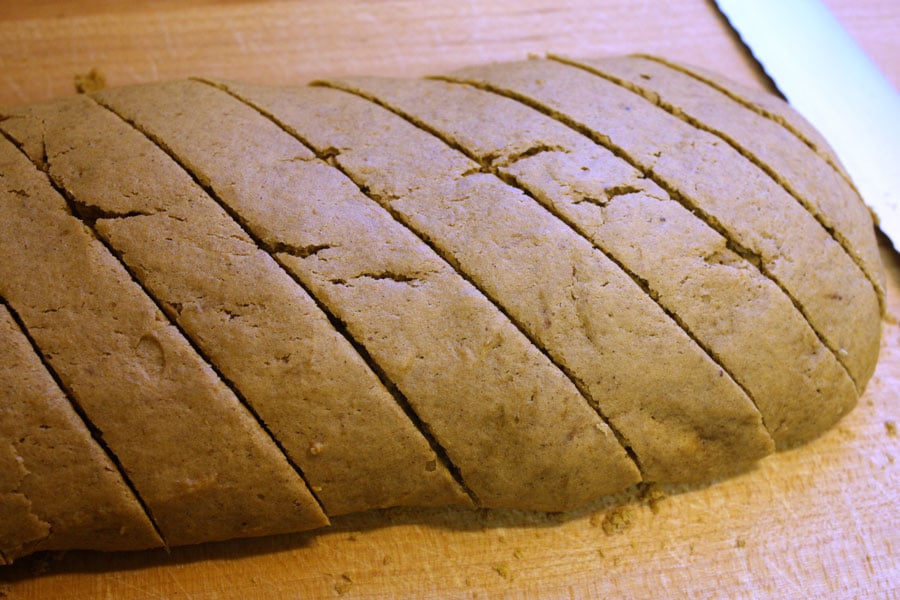 Bake, let cool and slice.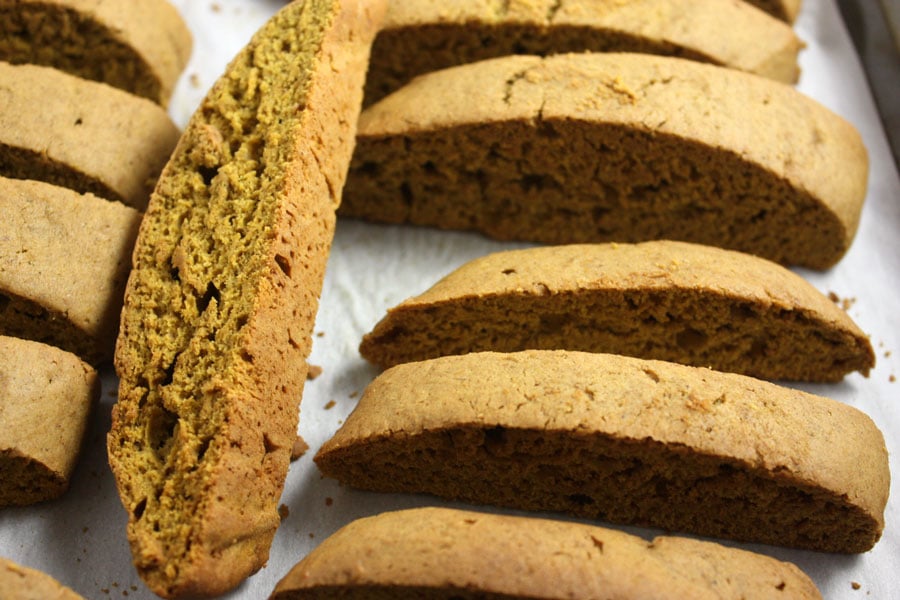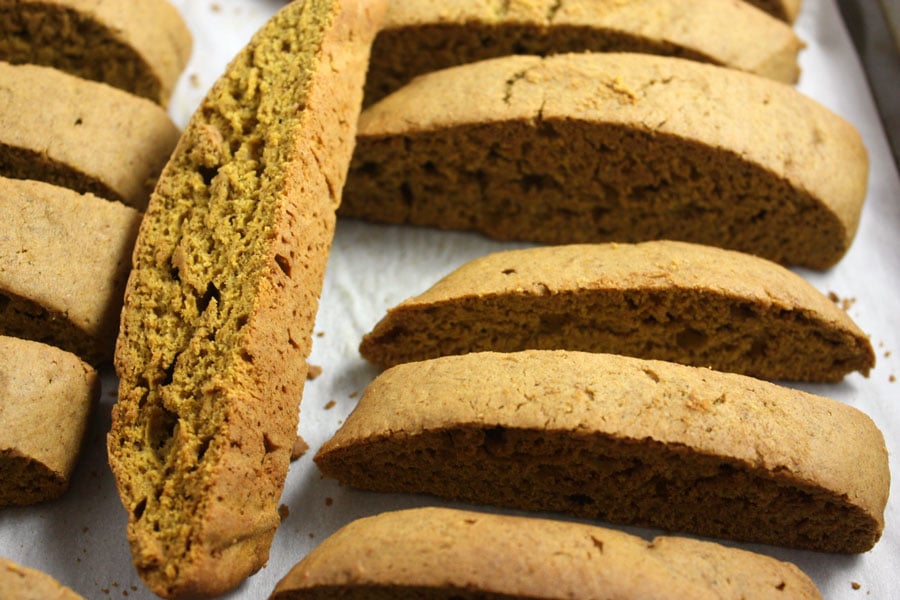 Then bake again. The smell from the kitchen is divine while this is baking.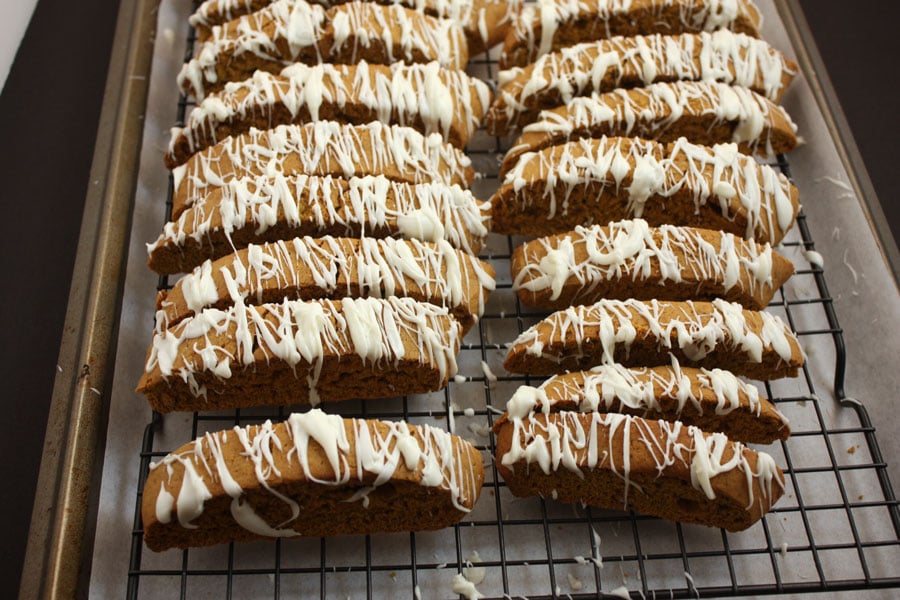 Let cool and drizzle with white chocolate candy coating.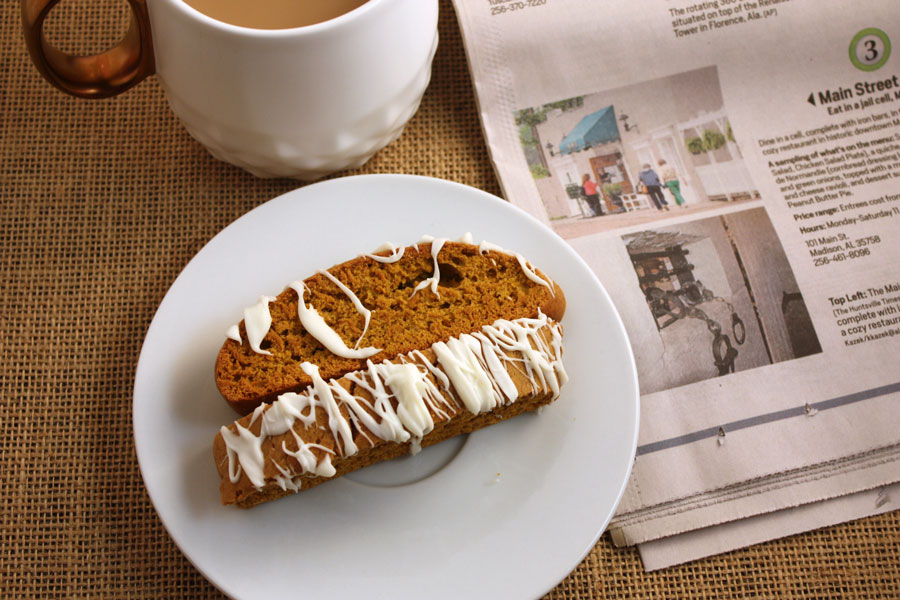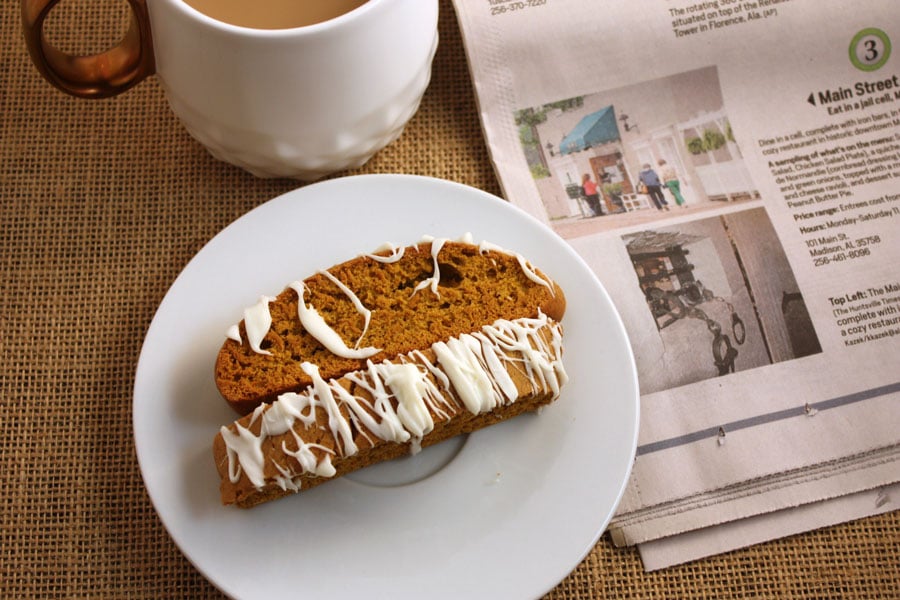 This biscotti has a wonderful pumpkin spice flavor with a little kick.
Pumpkin Spice Latte Biscotti Recipe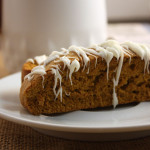 Print Recipe
Pumpkin Spice Latte Biscotti
Pumpkin Spice Latte Biscotti - This biscotti has a wonderful pumpkin spice flavor with a little kick.
Ingredients
3

cups

All-Purpose Flour

1 1/2

tsp.

Baking Powder

2 1/2

tsp.

Instant Espresso Powder

1/2

tsp.

Salt

2

tsp.

Cinnamon

1

tsp.

Ginger

1/2

tsp.

Nutmeg

1/2

cup

Unsalted Butter, room temperature

1

cup

Sugar

3

large Eggs

1 1/2

tsp.

Vanilla Extract

3/4

cup

Pumpkin Puree

White Chocolate Candy Coating or white chocolate chips

melted
Instructions
Preheat oven to 300° F. and line a large baking sheet with parchment paper. Set aside.

In a medium bowl, combine the flour, baking powder, espresso powder, salt, and spices. Whisk well to combine. Set aside.

In a large bowl with a hand mixer or the bowl of a stand mixer fitted with a paddle attachment, cream the butter and sugar together until light and fluffy.

Add eggs, one at a time, beating well after each addition. Add vanilla and pumpkin and beat to combine.

Add dry ingredients and mix until well combined.

On the prepared baking sheet, spoon dough into two logs about 3 inches wide by 12 inches long (they will spread). Using moistened hands, shape and smooth the dough.

Bake in preheated oven for 35-40 minutes, or until firm and hollow sounding when tapped. Remove from oven and allow to rest on the pan for about 10 minutes.

Remove logs to a cutting board and using a serrated knife, cut into 1-inch slices. Return slices to baking sheet, with cut side down, and bake 15 minutes.

Turn biscotti over and bake another 15 minutes.

Remove to a cooling rack and allow to cool completely.

Drizzle cooled biscotti with melted chocolate.
Notes
Glass or metal is best to store the biscotti, and I line it with parchment paper or another food-grade paper like butcher or wax. If it goes soft you can always heat the oven to 250 degrees, stick the biscotti in, and shut off the oven. Stand up the sliced biscotti so the exposed/cut sides are fully exposed to the hot air re-baking / drying them. I've never had a problem with them going soft.
Nutrition