Thin Mint Cookies
We all know thin mint cookies from the Girl Scouts. Who knew you could duplicate them in your own kitchen? I found this recipe and thought I would give it a shot. Never thought a homemade version could be as good, if not better. My sister claims these were better than the Girl Scouts. I'll take that as a win.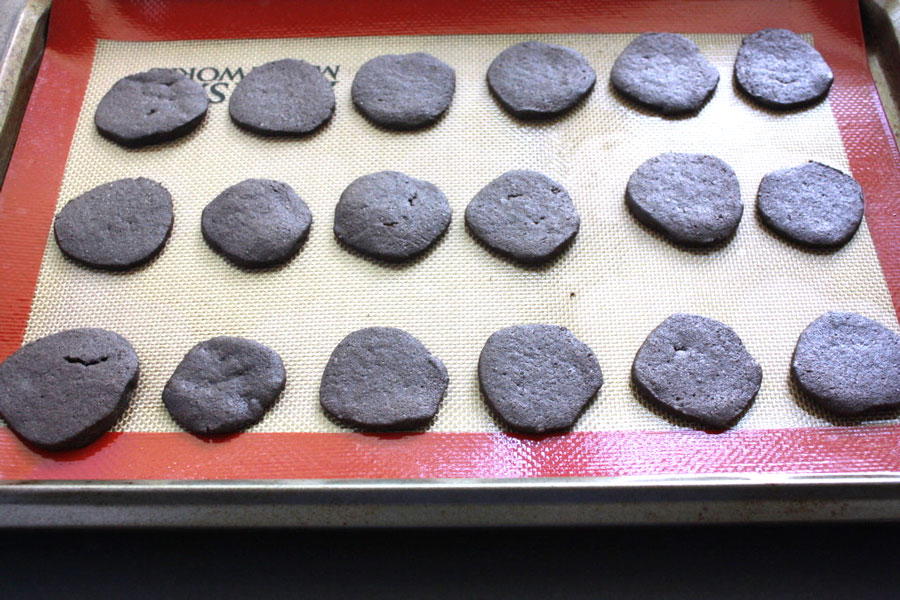 Mix the dough, divide in half and roll into 2 logs. Refrigerate. Slice and bake. This recipe makes about 70 cookies so plan to bake for a while.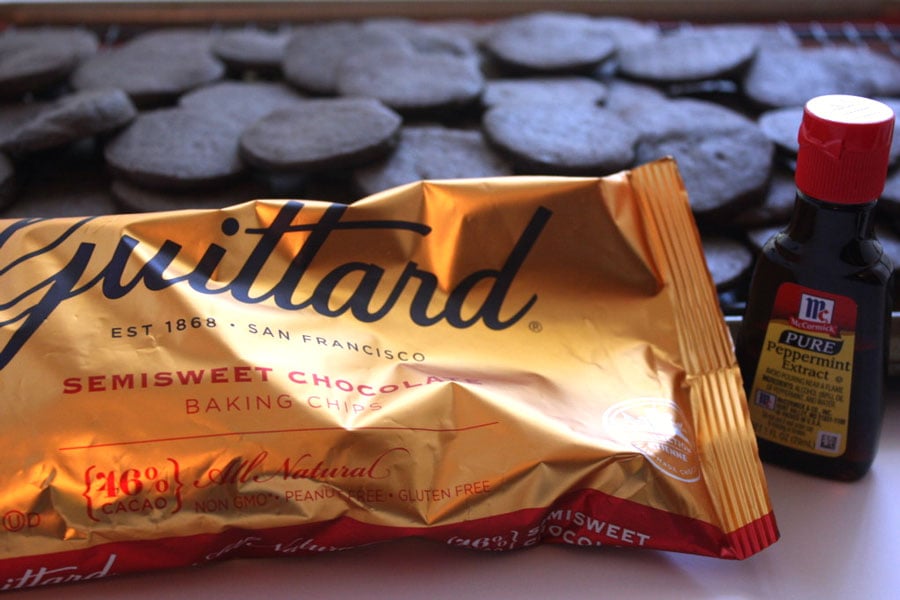 Melt the chocolate and dip to coat the cookies.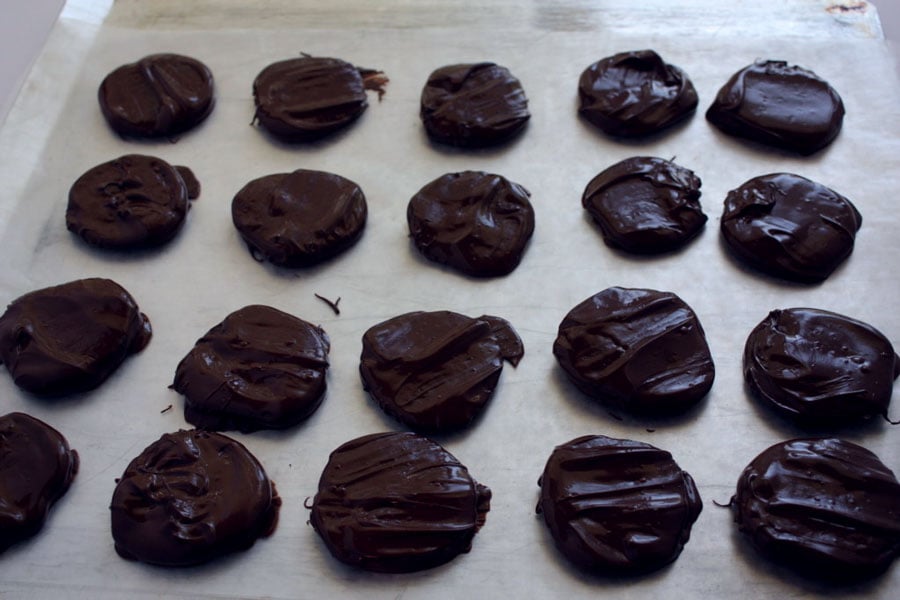 Don't judge these cookies by my not-so-perfect semi-round shapes. I'm terrible at this sort of thing.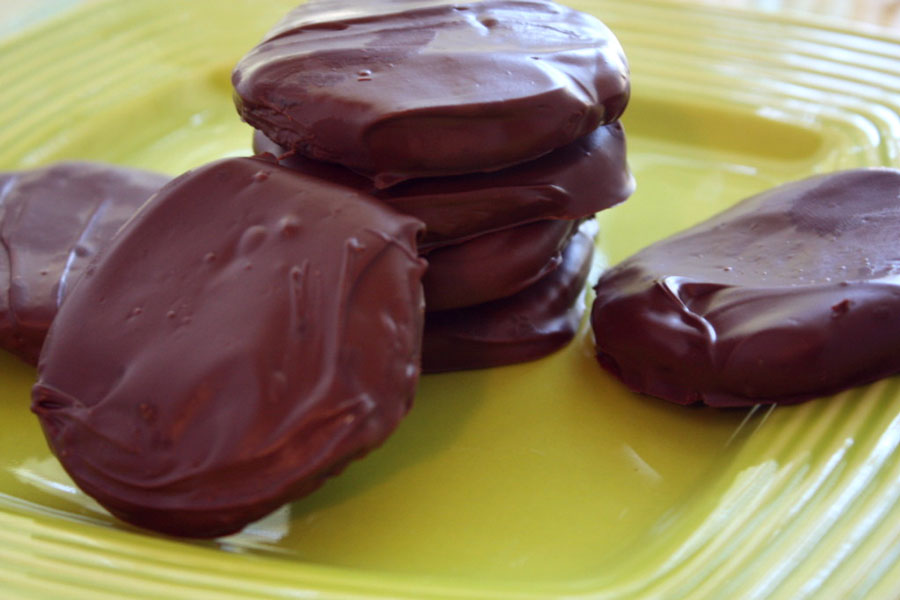 These cookies may not look as pretty and perfect but they almost taste better than the original cookies. GASP!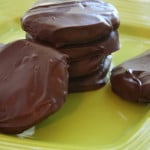 Thin Mint Cookies
Thin Mint Cookies - Get your Girl Scout cookie fix any time of the year!
Ingredients
Cookies
2 2/3

cups

all-purpose flour

1/3

cup

unsweetened dark cocoa powder

3/4

tsp

baking powder

1/2

tsp

salt

1

cup

unsalted butter, at room temperature

1

cup

sugar

1

large egg

1/2

tsp

peppermint extract
Chocolate Coating
24

ounces

semisweet chocolate

chopped

3/4

tsp

peppermint extract
Instructions
Whisk together flour, cocoa powder, baking powder, and salt in a large bowl.

Beat butter and sugar with a mixer on medium-high speed until pale and fluffy.

Beat in egg and peppermint extract until combined.

Reduce speed to low and gradually add flour mixture; beat just until incorporated.

Divide dough in half and use damp hands to shape each portion into a 10-inch log.

Wrap in plastic and refrigerate until very firm, about 2 hours (rotate dough occasionally while chilling to prevent flat sides).

Preheat oven to 350°F and line two baking sheets with parchment paper.

Use a sharp knife to cut logs into slices (just shy of 1/4-inch thick), rotating rolls to keep them from flattening.

Bake for 9 minutes, until edges are set.

Cool for 2 minutes on baking sheets, then transfer cookies to a wire rack to cool completely.

While cookies cool, place chopped chocolate in a double boiler, or in a heat-proof bowl over a saucepan of gently simmering water. Slowly melt the chocolate, stirring occasionally until glossy and smooth. Stir in peppermint extract and reduce heat to low so that coating will retain its consistency. Line two baking sheets with parchment paper.

Drop cookies into the melted chocolate mixture one at a time to fully coat.

Lift the coated cookies out of the chocolate with a fork, tapping fork gently against the bowl to allow excess chocolate to drain off. Place coated cookies on prepared baking sheets and freeze or refrigerate until set (about 15 to 20 minutes).

Store leftover cookies in an airtight container in the refrigerator or freezer.
Recipe adapted from tutti-dolci