The Best Keto Grilled Pork Tenderloin Recipe
A fabulous keto grilled pork tenderloin recipe that delivers tasty goodness without added sugars! If you are a person who lives keto I am sure you're always on the lookout for something different to eat other than chicken.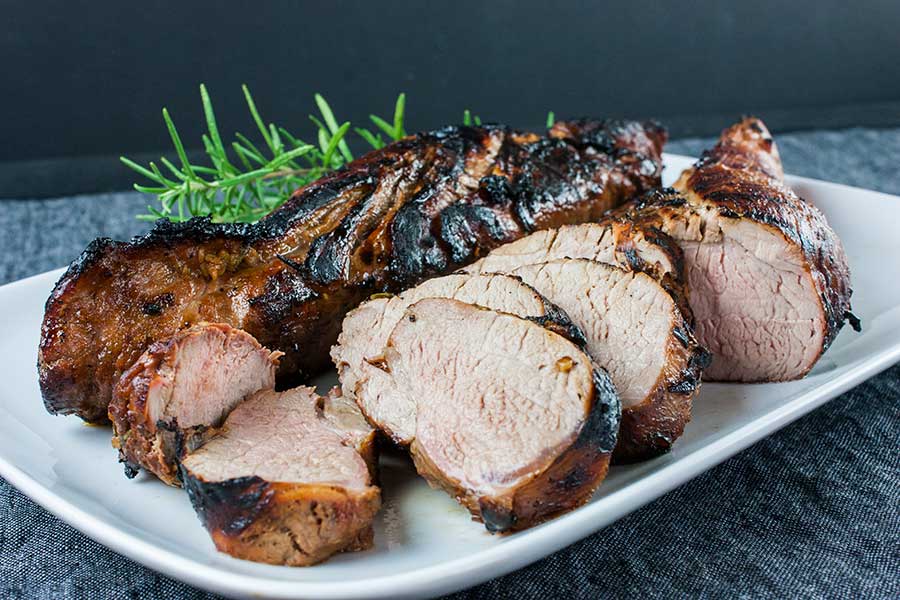 Of course, pork is a great substitute but those marinades are always loading up on sugars, which is a huge no-no.
We're also practicing low carb here at Don't Sweat The Recipe. Leigh is doing great and I am playing catch-up.
Check out our Pan-Seared Salmon Salad recipe.
It's especially difficult when you're working on making sourdough bread, let me tell you! Oh, that bread with butter and jam … omg. But I digress.
We have had it with chicken and grilling up a couple of pork tenderloins is the perfect solution.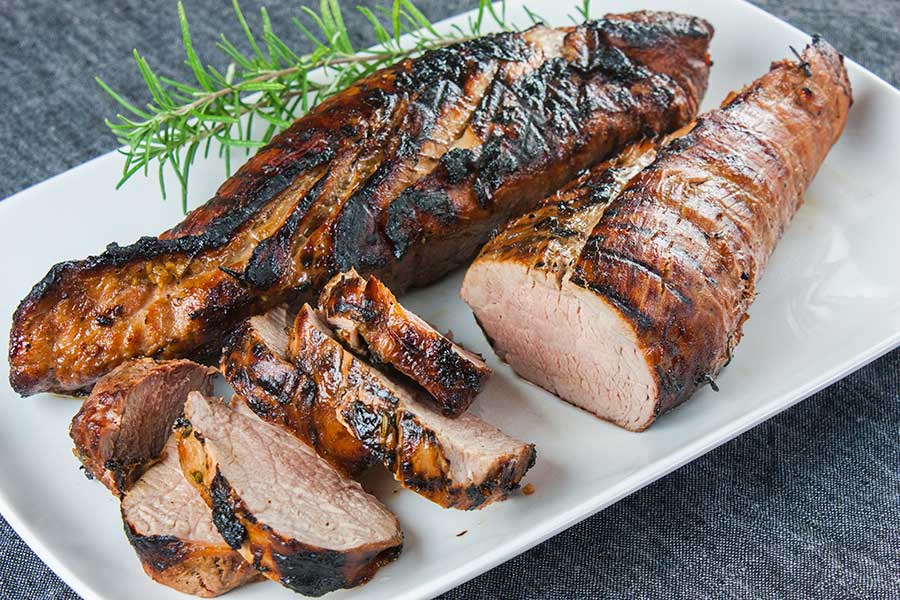 I get snacky at night and when I get snacky I reach for the peanuts or the almonds. Now, while these aren't particularly bad, I always overdo it.
That's why these tenderloins will be perfect for us. It would be very easy to slice off a few tenderloin medallions to snack on versus going for those damn nuts!
It was rather tricky coming up with a marinade that delivered the flavor and stayed keto, but yeah, we did it. It's the bomb, and so easy to prepare as well.
Keto Grilled Pork Tenderloin Marinade
This marinade incorporates the flavors of garlic and rosemary, which is perfect for pork.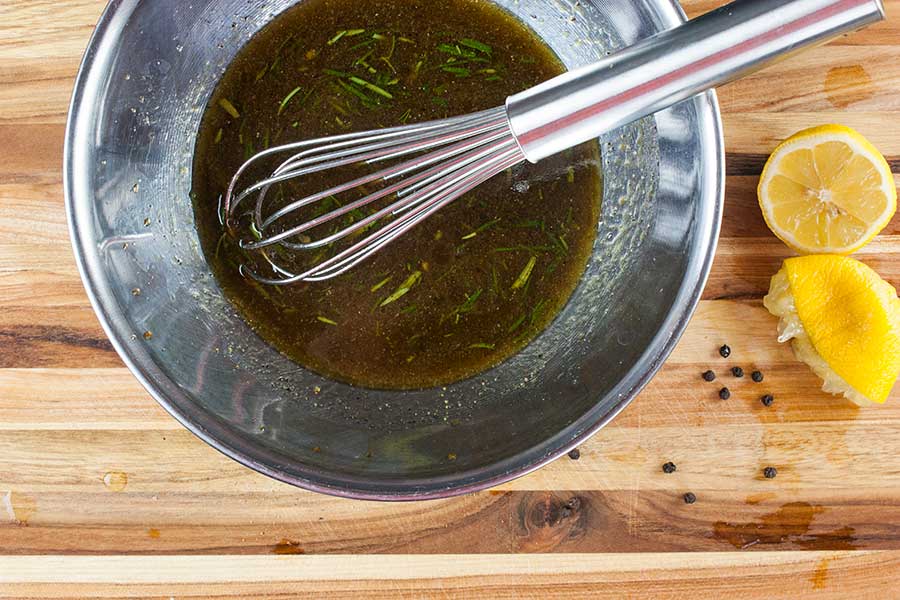 It has coconut aminos and Worcestershire sauce which pumps up the flavor big time. We also added the juice of half a lemon to brighten up the marinade.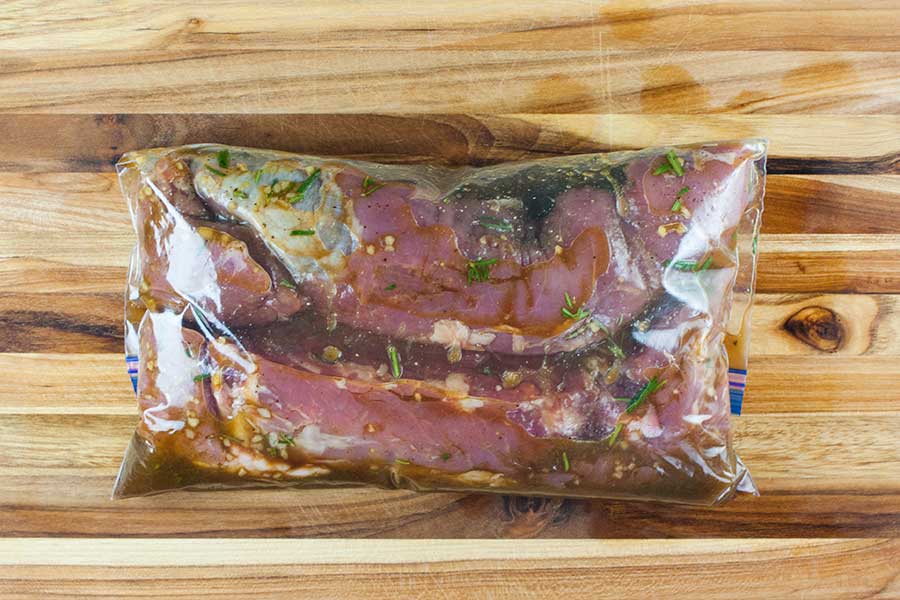 To make the marinade, combine all ingredients into a bowl and whisk briskly. Place the pork tenderloins into a container or zip lock bag and pour the marinade over the tenderloins.
Seal the container or bag and move the tenderloins around, thoroughly coating them with the marinade.
Place them in the refrigerator and allow them to marinade from two to eight hours.
Keto Grilled Pork Tenderloin
About an hour before you're going to start grilling, take the pork tenderloins out of the refrigerator.
When ready, fire up the grill and allow it to heat up. We use a charcoal grill, but gas will work just as well.
If you are using a charcoal grill we recommend using a charcoal chimney versus lighter fluid.
When the grill has reached temperature, throw on the pork tenderloins. You will want to turn your tenderloins about every 1-2 minutes, making sure to get a good char on every side.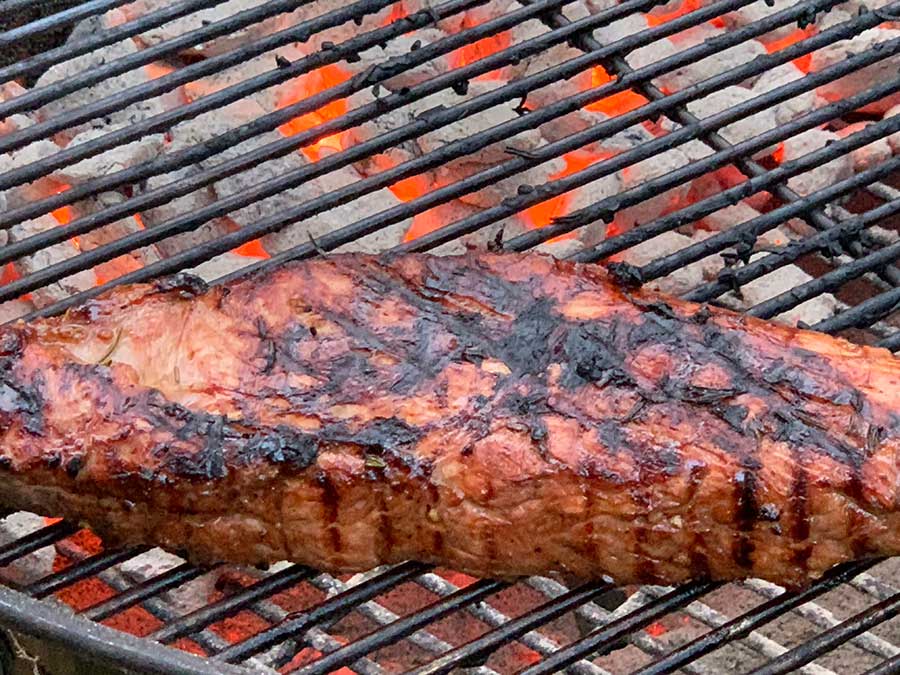 Cook the marinated pork tenderloin until the internal temperature reached 140 degrees Fahrenheit.
If you have the preferred char on the meat but it still hasn't reached temperature, don't worry. Just move your coals to one side or turn off some burners and finish the meat using indirect heat, off of the direct flame.
If you do not have an instant-read thermometer, I highly recommend you get one. These things will make sure your meat comes out perfect every time!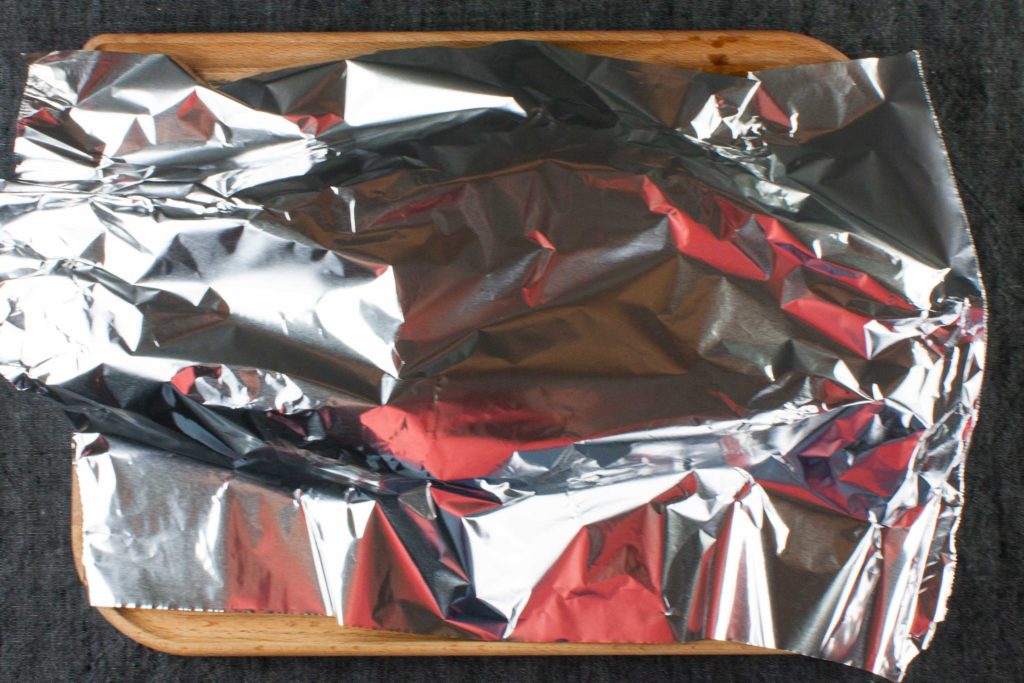 When it's time to pull them off, allow them to rest, tenting them in aluminum foil. This will allow the juices to slow down and redistribute throughout the meat. Rest them for at least 10 minutes.
Try our Pork Egg Roll Bowl recipe!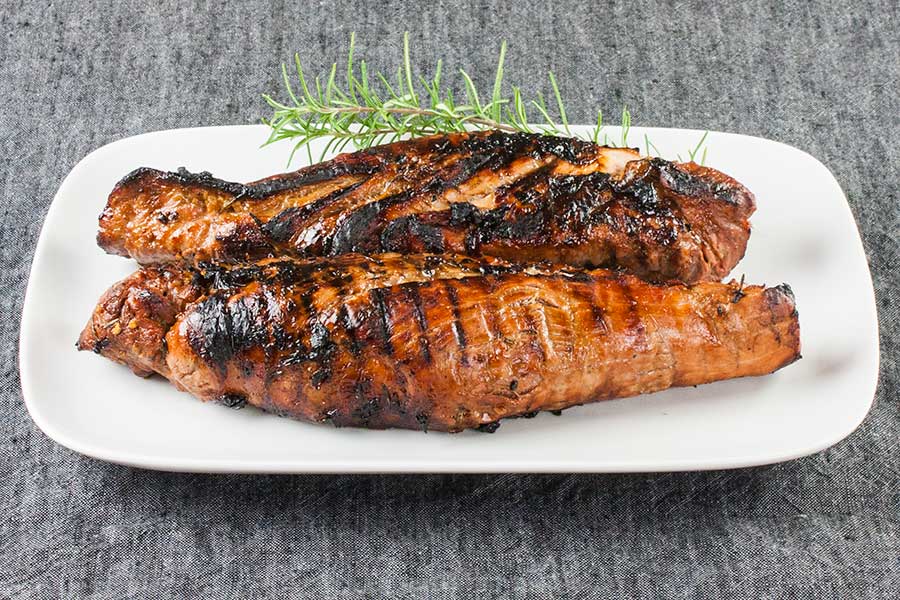 These pork tenderloins are absolutely wonderful. That marinade comes through wonderfully and the meat is so tender.
You can serve this up to your entire family, keto or not. It is extremely healthy and waist-friendly as well as being freaking delicious.
Just salt and pepper to taste and serve with your favorite side dish.
Try our Cauliflower Mac And Cheese with it if you're struggling for side ideas.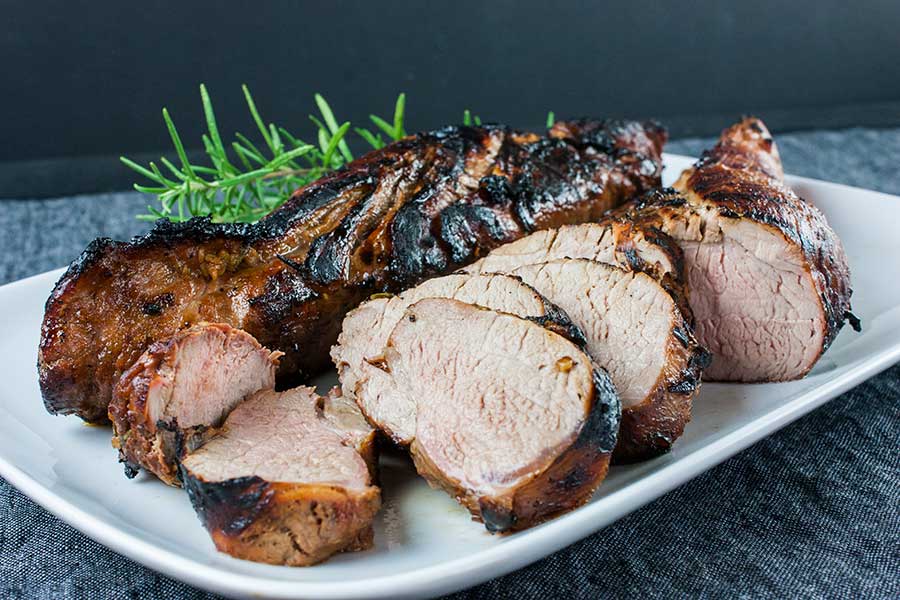 It makes a great main course or you can cook them up, slice them, and use them for that inevitable snack attack and stay on your keto track.
This pork tenderloin recipe offers it all. It is health conscience AND it tastes wonderful. It really is the best of both worlds!
Tools Used
Don't Sweat The Recipe is supported by its readers. We may earn a commission if you purchase through a link on our site. Learn more.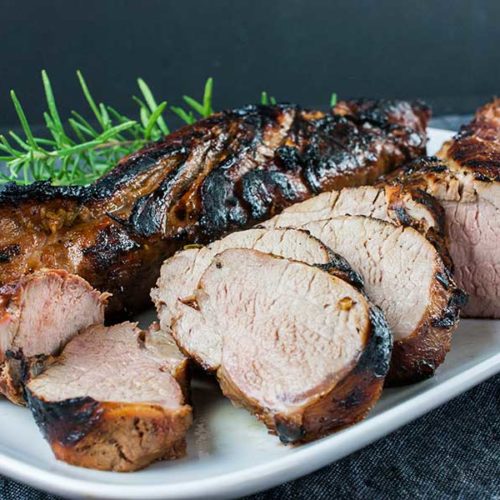 The Best Keto Grilled Pork Tenderloin Recipe
A fabulous keto-friendly grilled pork tenderloin recipe.
Print
Pin
Rate
Ingredients
Pork Tenderloin
2

Whole Pork Tenderloin

1lb each
Pork Tenderloin Marinade
1/4

cup

Olive oil

1/3

cup

Coconut aminos

1/4

cup

Red wine vinegar

1

tbsp

Worcestershire sauce

1/2

Juice of a lemon

1

tsp

Dry mustard

1

tbsp

Fresh cracked black pepper

1/2

tsp

Salt

6

cloves

Garlic

minced

1

tbsp

Rosemary
Instructions
Marinade
Combine all ingredients and whisk together until combined well.

Place tenderloins into container or ziplock bag and pour marinade into the bag.

Move around until marinade has coated tenderloins and refrigerate for up to 8 hours, but at least 2 hours before grilling.
Grilling The Pork Tenderloins
Remove the tenderloins from the refrigerator one hour before grilling.

Heat your grill to a medium-high heat.

Once to temperature, add tenderloins to grill.

Grill tenderloins, turning every 1-2 minutes until the pork has preferred char and has reached an internal temperature of 140 degrees Fahrenheit. Remove from direct heat and allow it to finish with indirect heat if needed.

Remove from grill and tent with aluminum foil and rest for 10 minutes.
Nutrition
Calories:
270
kcal
|
Carbohydrates:
6
g
|
Protein:
28
g
|
Fat:
14
g
|
Saturated Fat:
3
g
|
Cholesterol:
87
mg
|
Sodium:
595
mg
|
Potassium:
587
mg
|
Fiber:
1
g
|
Sugar:
1
g
|
Vitamin A:
10
IU
|
Vitamin C:
6
mg
|
Calcium:
28
mg
|
Iron:
2
mg
Tools Used