Slow Cooker Chex Mix
Chex Mix is a holiday tradition in our home.  But the past few years I have been making it year round.  A few weeks ago our stove/range gave up the ghost. So I decided to try the slow cooker
method.  I honestly didn't think it would be as crispy and delicious.  I was wrong!  It's super easy, as well. The oven method requires you to stir the mix every 15 minutes.  This method you only need to do it every hour.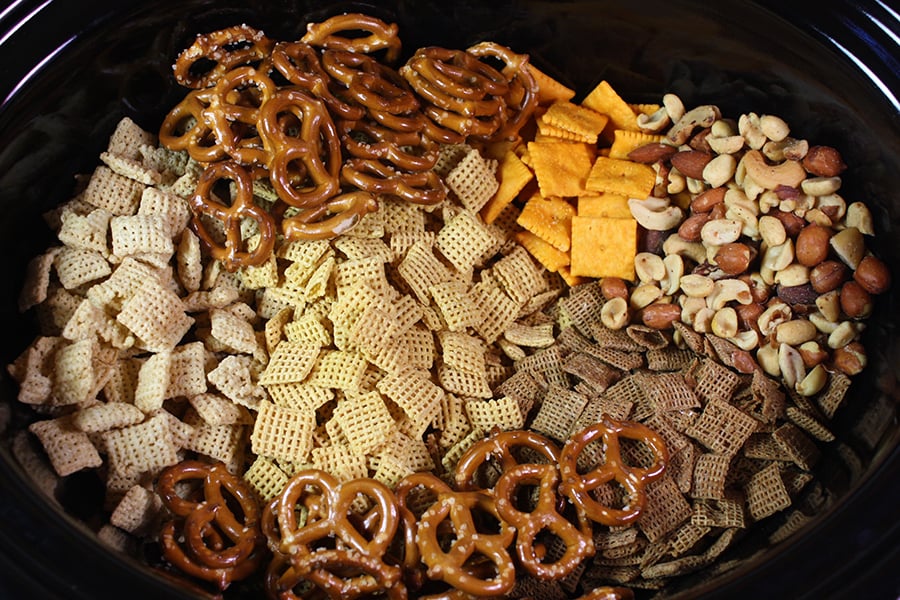 As you all know,  you can mix and match any ingredients you wish.  Place them in the slow cooker, mix the seasonings, pour over, mix well then set it and let it cook. Easy, right?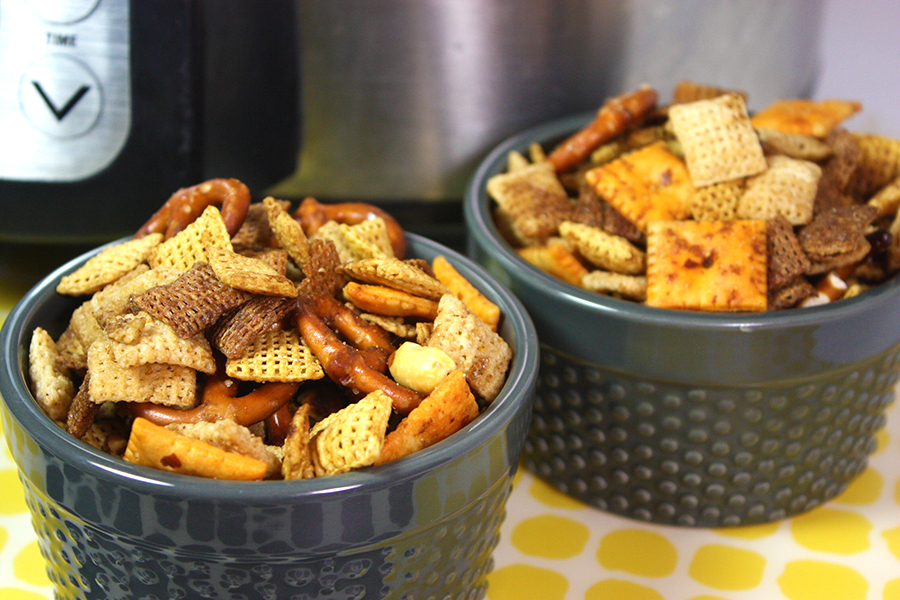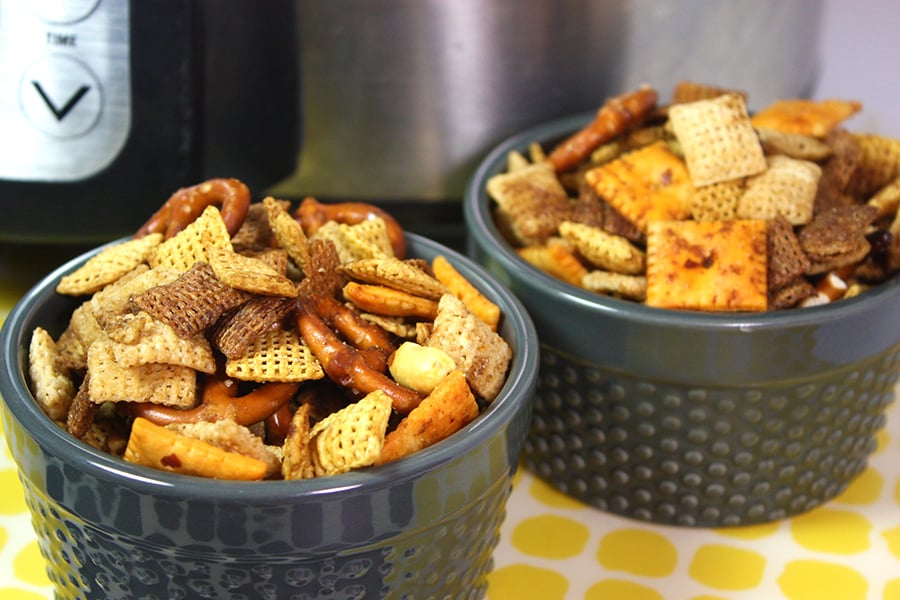 Be sure to place paper towels under the slow cooker lid to catch the condensation.  You don't want soggy Chex Mix.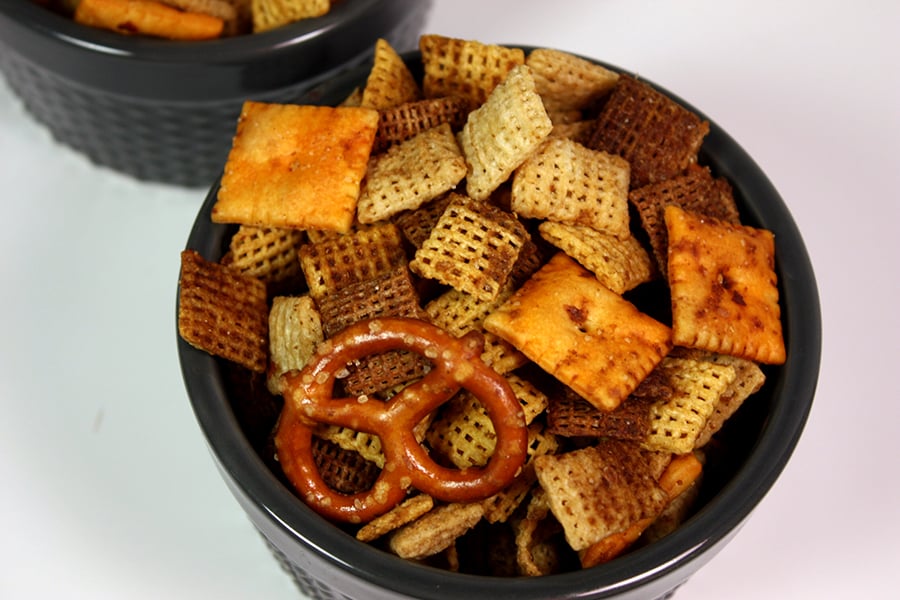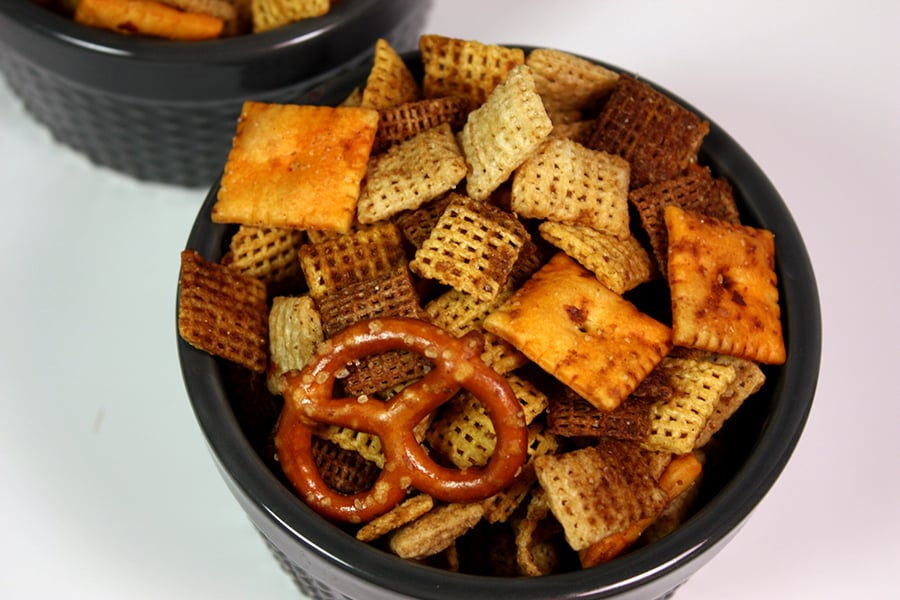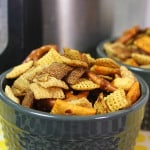 Print Recipe
Slow Cooker Chex Mix
Slow Cooker Chex Mix - You are warned! This is way too easy to whip up and have readily available!
Ingredients
3

cups

Rice Chex cereal

3

cups

Corn Chex cereal

3

cups

Wheat Chex cereal

1

cup

pretzels

1

cup

mixed nuts

1

cup

cheese snack crackers

(or whatever your prefer)

1/2

cup

butter, melted

1

tablespoon

seasoned salt

1/4

cup

Worcestershire sauce

1

teaspoon

garlic powder

1/2

teaspoon

onion powder

Several sheets of paper towels. Long enough to fit your slow cooker

mine is oval and thick enough to catch the moisture.
Instructions
Add cereal, pretzels, crackers, and peanuts to the bowl of a slow cooker.

In a small bowl mix the melted butter, seasoning salt, garlic powder, onion powder and Worcestershire sauce.

Slowly pour the sauce evenly over the cereal mix. Toss to coat evenly.

Place the paper towels on top of the slow cooker and then the lid, allow to cook on the low setting for 3 hours.

Every hour stir the mix to prevent burning.