Homemade Pimento Cheese
Pimento cheese made from scratch is 100 times better than the prepacked stuff.  It's so easy to make, too!  Pimento cheese is the perfect cracker spread or on a sandwich.  Make a grilled cheese, add it to a burger, stuff celery or use it as a dip! The possibilities are endless.  Here in the south, this stuff is a staple and we will eat it on almost anything. THE BEST!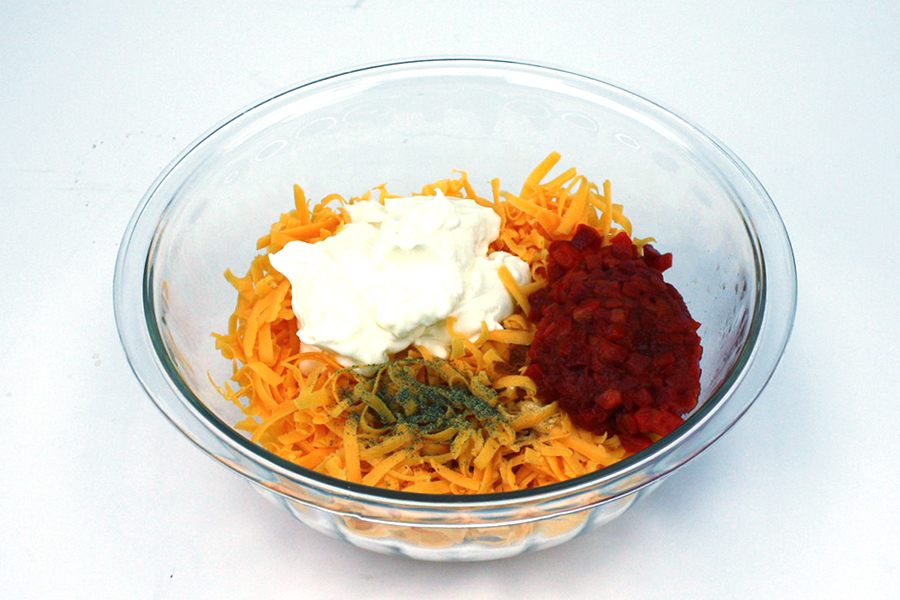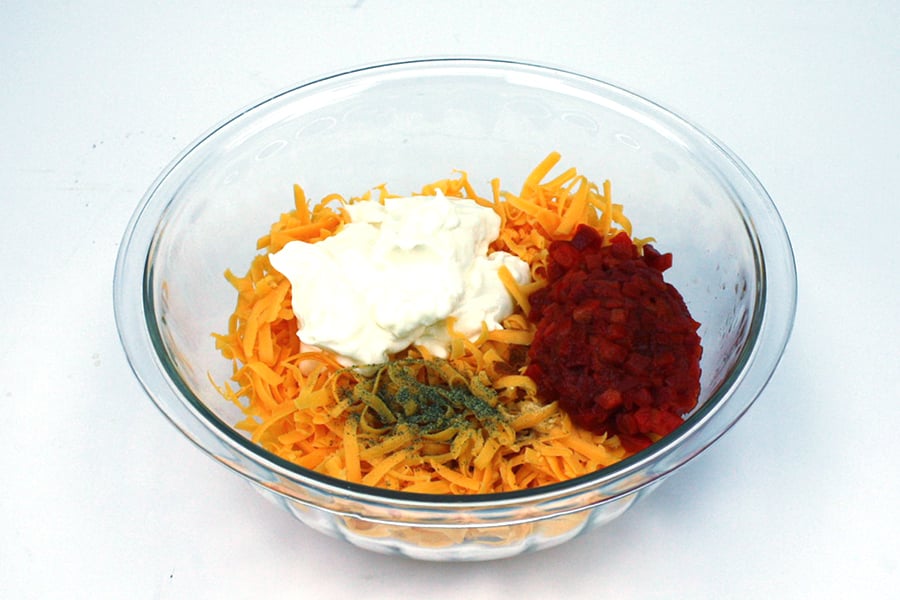 I don't use cream cheese in my, why? Because my aunt taught me differently and I think it tames the tangy sharp cheddar taste too much.  So grate the sharp cheese, by hand or my favorite way is with the food processor.  Mix all the ingredients, refrigerate for at least 2 hours before serving.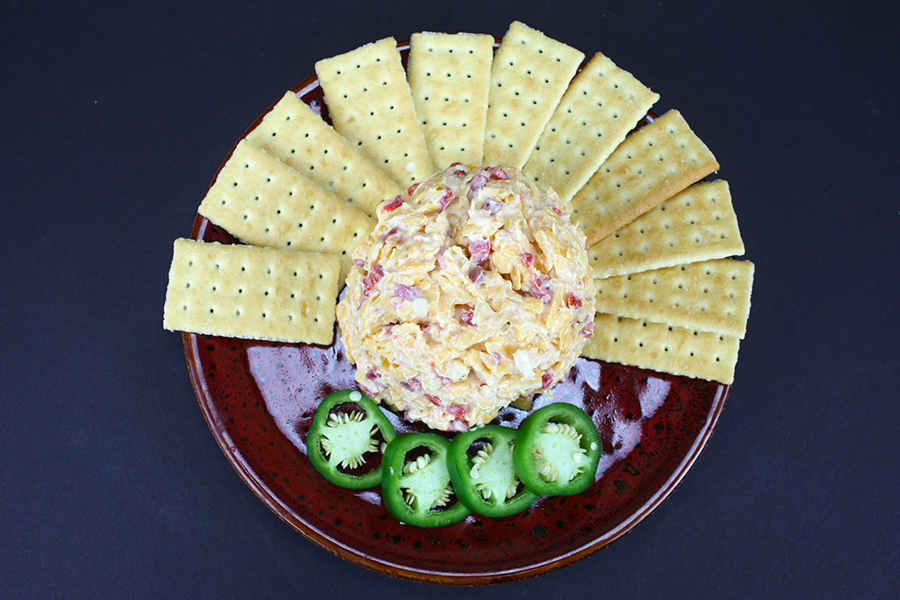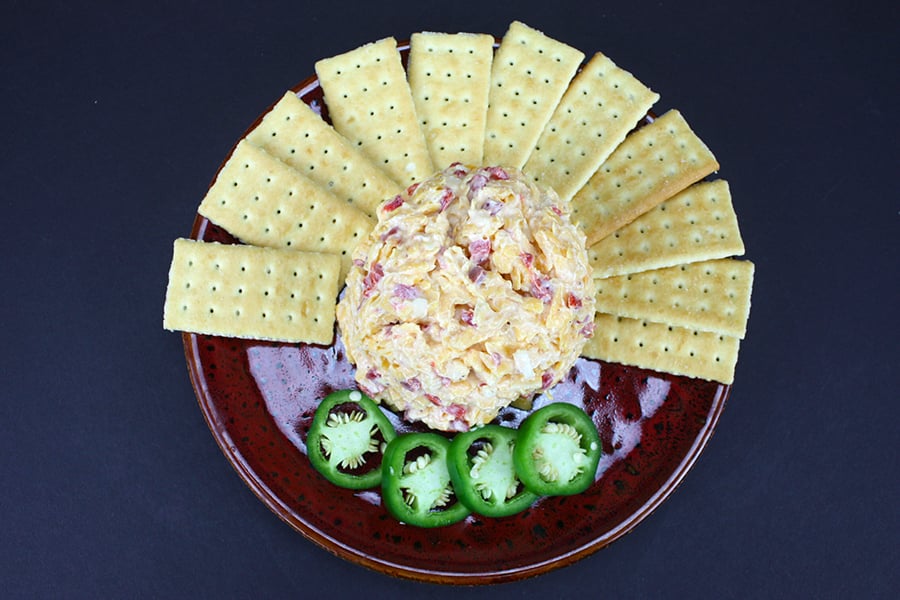 Our favorite way to enjoy this easy homemade pimento cheese is with grilled smoked sausage and a jalapeno on a saltine. This is a must try! This was introduced to us, as an appetizer, by my sister-in-law one night while having dinner at a barbecue restaurant. Now we make it at home and as a meal.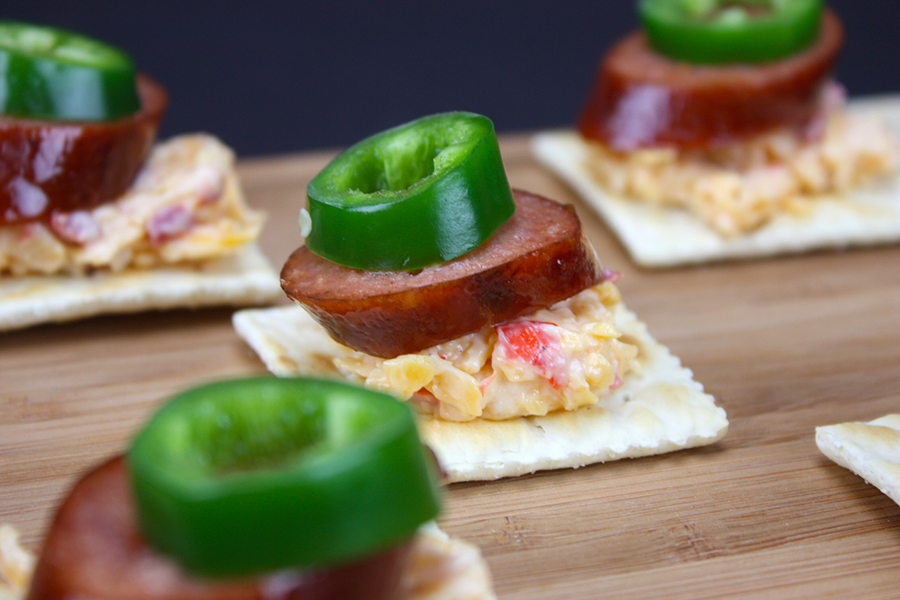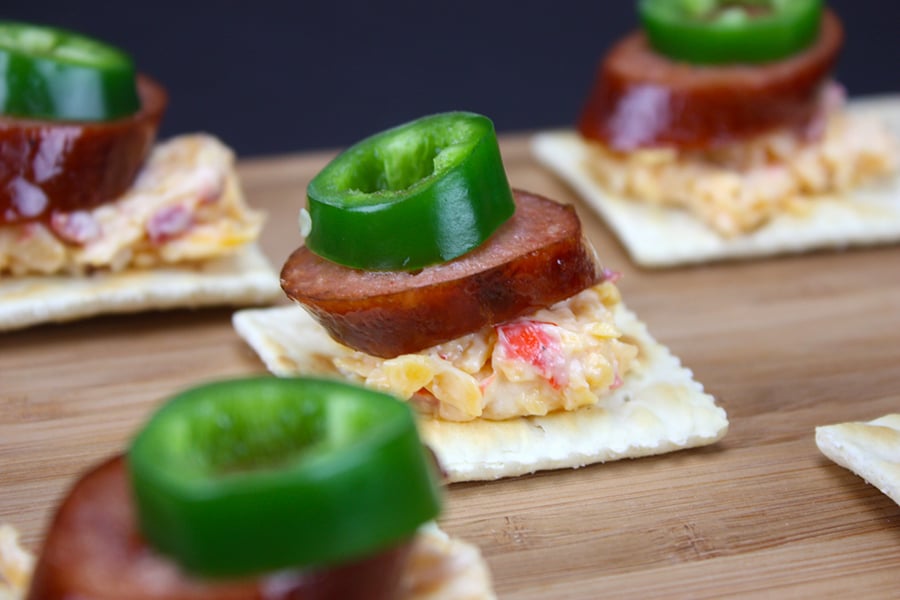 This is so tasty I promise you need to try it.  Cool, pimento cheese, warm smoky grilled sausage with the fresh crisp flavor of a jalapeno.  To die for! You can also use serrano peppers, I'm too big of a wimp for those.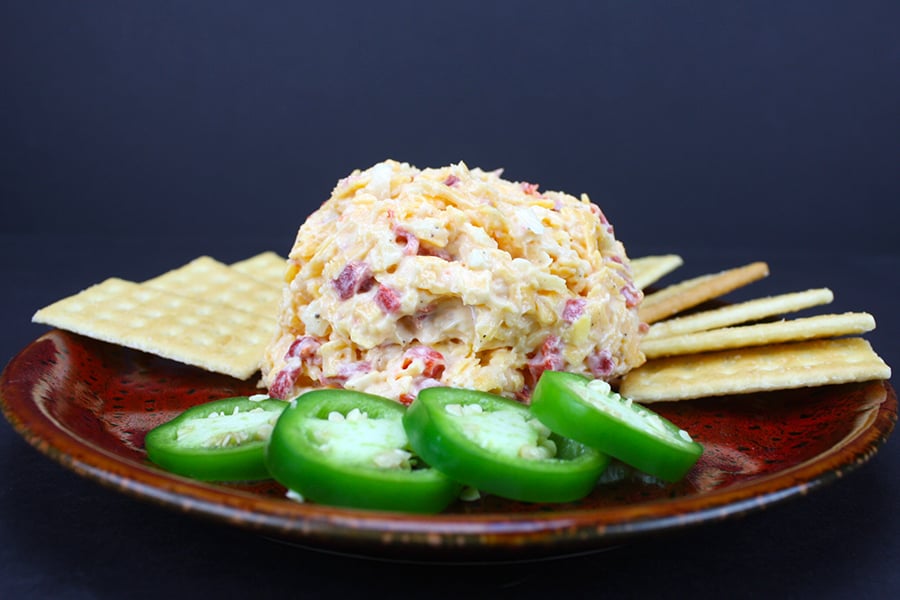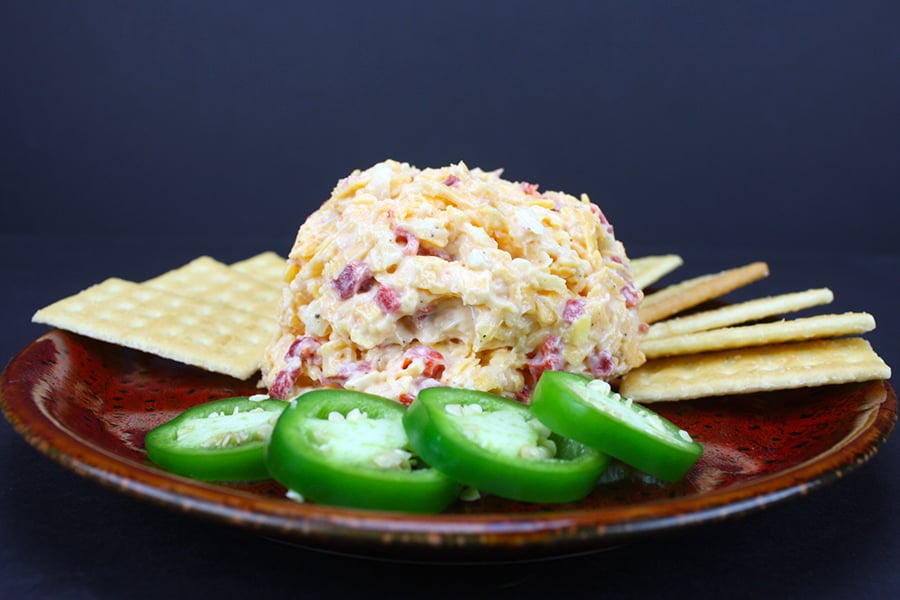 Homemade Pimento Cheese Recipe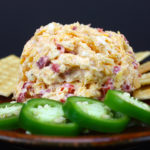 Pimento Cheese
Homemade Pimento Cheese - This stuff is amazing! So easy to make and 100 times better than the prepacked stuff.
Ingredients
8

ounces

sharp cheddar cheese

4-

ounce

jar pimentos, drained

3/4

cup

mayonnaise

1/8

teaspoon

cayenne

(or more if desired)

1/2

teaspoon

salt

1/4

teaspoon

fresh ground black pepper

1/2

teaspoon

garlic powder

1/2

teaspoon

onion powder
Instructions
Use a food processor or hand grate the cheese.

In a large bowl, stir pimentos, mayonnaise, cayenne, salt, pepper, garlic, and onion powder until combined.

Stir in cheeses until well blended.

Cover and refrigerate for at least 2 hours.
More Delicious Recipes