The Kentucky Mule is one of our favorite new summertime cocktails. A twist on the classic Moscow Mule, it is crisp and refreshing.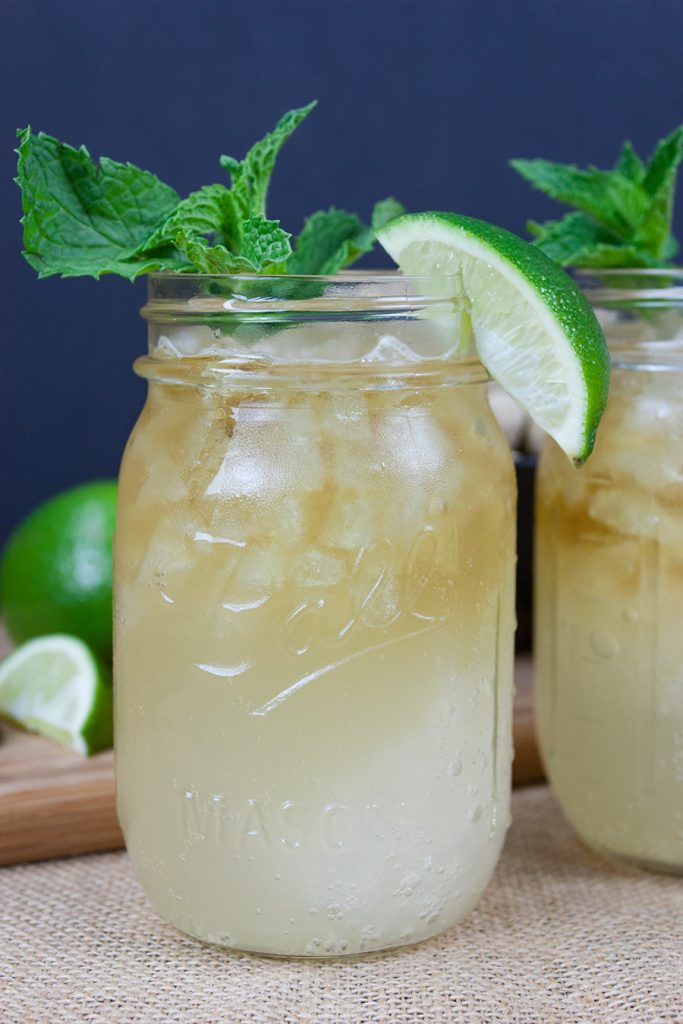 Good quality bourbon is the key to this drink. Everyone has their own favorite ginger beer preference. Me, I like it extra spicy and not too sweet.
It's taken me a long time to find my perfect ginger beer and now I can no longer find it in my area. So I'm trying my hand at homemade. Fingers crossed!
Try our Shrimp Salad!
Kentucky Mule
No need for prep picks in this recipe. Fill your favorite cocktail glass or Moscow mule mug (copper mug) with crushed ice.
Add the lime juice from one lime wedge over the ice. Pour in the bourbon.
Top off with your favorite ginger beer. Garnish with lime and mint ( just because it's pretty). Sit back, relax and enjoy responsibly.
Come cool down with us. Let's meet on the porch, pull up a chair and chat a while!
Check out our popular Honeydew Margarita recipe.
Kentucky Mule