Is any summer cookout complete without grilled corn on the cob? I say no.
There is just something about a nicely charred, hot, buttery cob of corn that just goes with everything at a barbecue. Every time we do this somebody always comments about how it reminds them of the fair. l'll take that compliment every day. Who doesn't love fair food!! 🙂
With a little prep and time on the grill you can move your next cook out from good to great, serving up a visually stunning ear of corn that tastes amazing.
It's so easy to do and the flavors are so elevated that there is no real reason why one shouldn't throw some on the grill.
How To Grill Corn
Grill the corn on the cob over medium-high heat, turning every 2-3 minutes until browned and charred to your preference.
That's the short answer, let's break it down.
There are actually a few ways to do this. Some prefer grilling the corn in the husk, others prefer removing the husk. I have tried it both ways and both have the advantages and disadvantages.
For us, cooking the corn without the husk is our preferred method because it takes less time and gives us some char on the corn, which we love!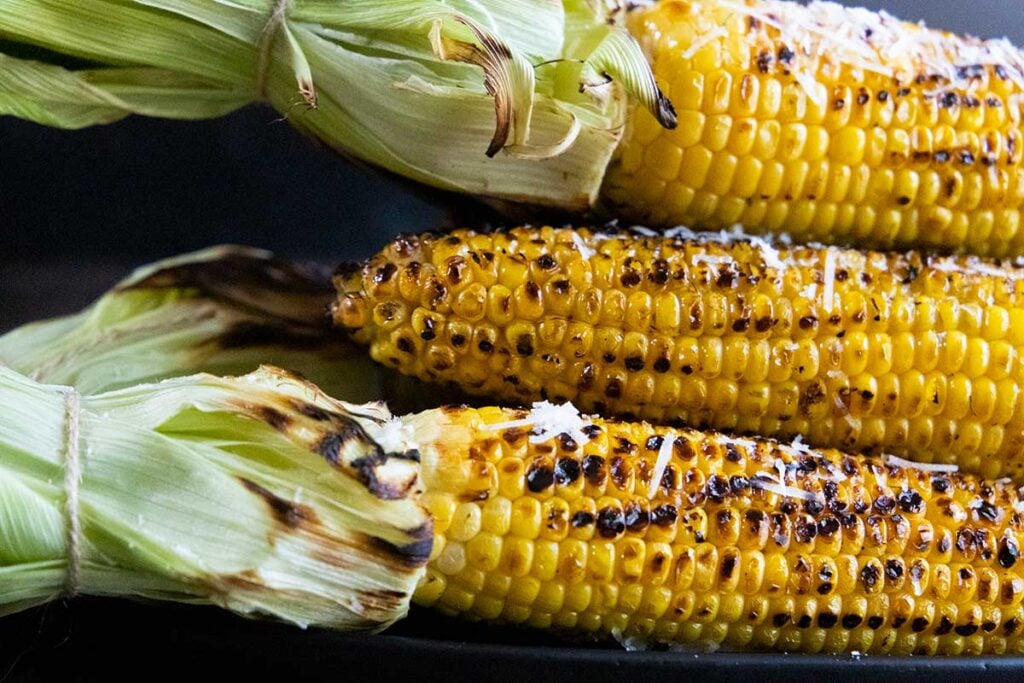 With that said, who said presentation doesn't matter? We like to pull the husk back and tie it off. It makes a great handle and it looks awesome!
What Do I Need
You don't need much and probably already have all the ingredients you need. Outside of the grill and the corn, the rest is used to baste the grilled corn when it comes off the grill.
A grill
5-6 ears of corn
Butter
Garlic
Green Onions
Salt and pepper
Parmesan Cheese (optional)
Prep and Cook
Begin by peeling the husks back. Feel free to discard some of the outer ones. The inner husks are more tender and bend back more easily. Pull back the husks and remove all the silk from the cob. Some people soak the husks and corn. I have tried soaking the corn and have seen no real discernible difference.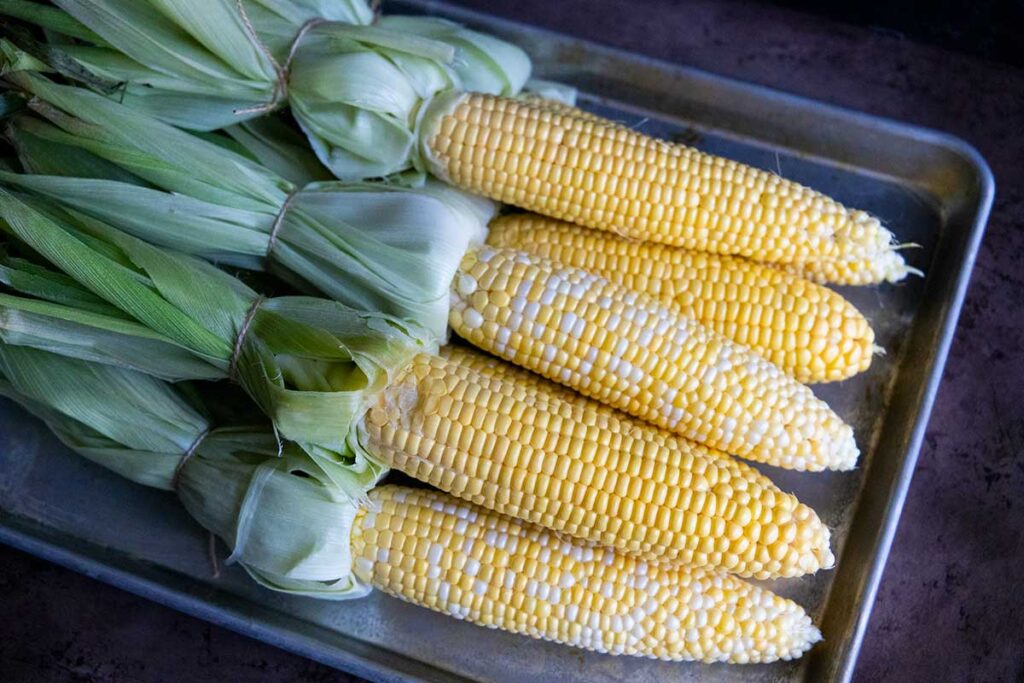 Tie the husks together using twine and set the corn to the side until ready to grill.
Using a small saucepan, add the butter, garlic, green onions, and pepper and simmer for about 5 minutes. Set aside and start up your grill to medium high heat.
Place the corn on the cob on the grill. Depending on how you have your coals set up, it is recommended that you place some aluminum foil under the husks to prevent them from catching fire.
How Long To Grill Corn
Grill the corn until nicely browned and charred to your liking, two to three minutes each side. Approximately 10-12 minutes total cook time. Be sure to rotate, turning occasionally, to make sure the corn grills evenly.
Finishing the Corn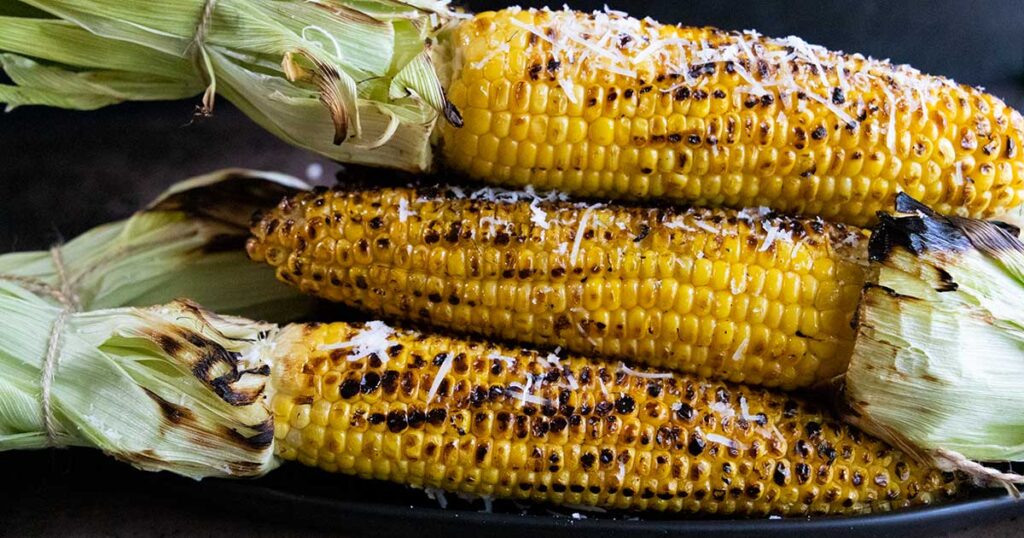 When the corn has been removed from the grill, baste each cob generously with the garlic butter. Top with parmesan cheese, salt and pepper to taste, and serve.
Conclusion
Something about the fire just makes that corn sweeten up that you don't get from boiling it in a pot. You get some char on there, add that garlic butter and cheese, salt and pepper, and each bite is an explosion of competing flavors that just compliment each so deliciously.
Whenever we decide to do this, we throw on some extra so we can make a very tasty street corn salad. You should check this out as well. It also makes a great side. I have actually used this salad as a topping to our street tacos. Delicious!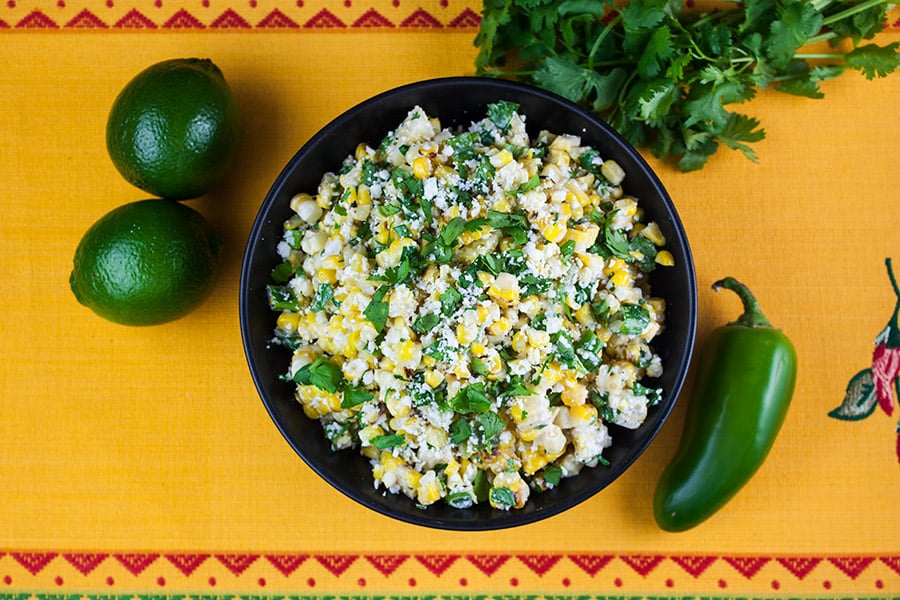 Another thing we use grilled corn with is our our Southwest Grilled Chicken Salad. Again, amazing flavors!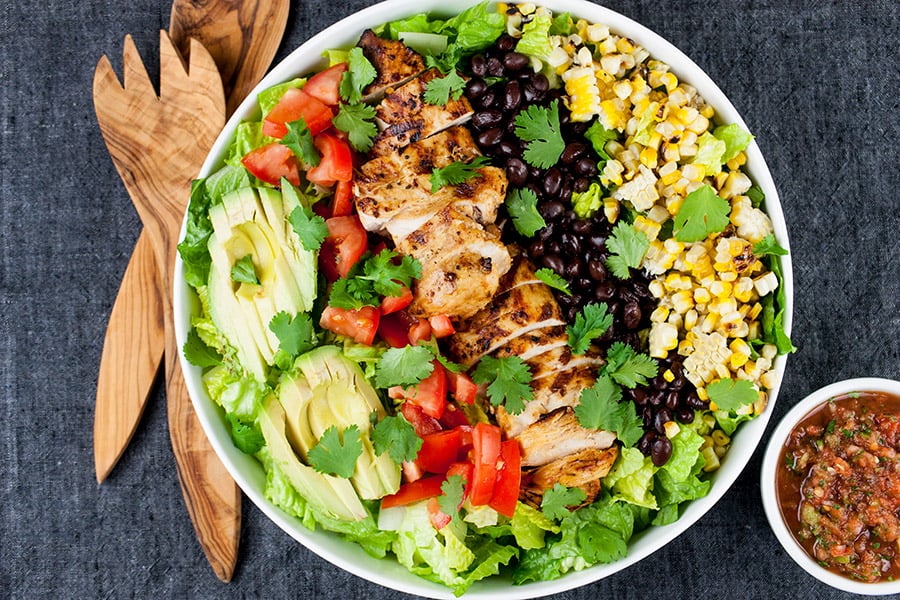 When I had corn on the cob as a kid it was always prepared in a pot on the stove. I loved it. It wasn't until I was an adult and started cooking that I tried it on the grill. I am sure I have had it on the pot since then, but I can't remember when. This is always our preferred method.
If you're interested in grilling the corn IN the husk, just read below. The steps are not much different. Either way, if you have never tried this, give it a go. It is nearly foolproof and so worth the small amount of effort!
Grilling Corn In Husk
Peel back the husk but do not remove it. Remove all the silk and fold the husk back over the corn. Remove the outer husk leaves, approximately half of the total leaves. Cook on each side for approximately 5 minutes, turning evenly.
Cooking the corn on the cob this way will prevent most, if not all, charring. Remove all of the husk, apply the garlic butter baste and serve. Salt and pepper to taste. This is an alternate way to prepare this if you're not a fan of char.
Grilled Corn On The Cob Recipe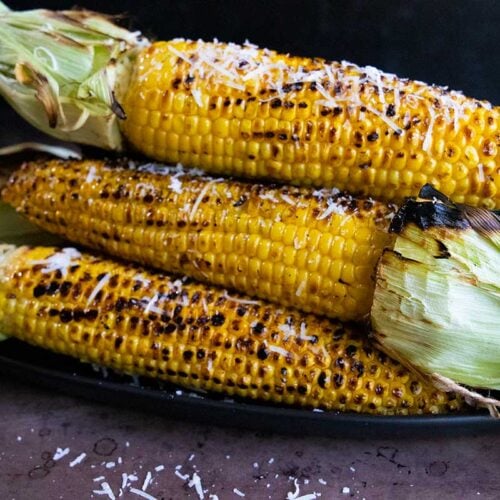 Grilled Corn On The Cob
When you have your grill fired up, don't forget the grilled corn on the cob with a garlic butter baste. It's a perfect side to any cookout!
Print
Pin
Rate
Ingredients
6

ears

Corn on the cob

8

tbsp

Unsalted butter

2

cloves

garlic

peeled and minced

2

Green onions

thinly sliced

1/2

tsp

Kosher salt

1/2

tsp

Black pepper

freshly ground

2

oz

Parmesan Cheese

Shredded, optional
Instructions
Pull back husks from corn, remove silk, and tie husks with twine. Set aside.

Add butter, garlic, onions, salt, and pepper to small saucepan and simmer for 5 minutes. Set aside.

Grill corn on the cob over medium high heat, turning every 2-3 minutes until cooked to your preference. Approximately 10-12 minutes.

Remove corn from the grill and baste liberally with the garlic butter.

Top with parmesan cheese and serve. Salt and pepper to taste.
Nutrition
Calories:
214
kcal
|
Carbohydrates:
18
g
|
Protein:
3
g
|
Fat:
16
g
|
Saturated Fat:
10
g
|
Polyunsaturated Fat:
1
g
|
Monounsaturated Fat:
4
g
|
Trans Fat:
1
g
|
Cholesterol:
40
mg
|
Sodium:
210
mg
|
Potassium:
265
mg
|
Fiber:
2
g
|
Sugar:
6
g
|
Vitamin A:
676
IU
|
Vitamin C:
7
mg
|
Calcium:
12
mg
|
Iron:
1
mg