I never knew how easy it is to make homemade pizza dough. This recipe was really easy and tastes incredible. We kept it simple and made a pepperoni pizza. But we have made it several times before and we just used pesto, artichokes, and mozzarella. It's been my go-to homemade pizza dough recipe and we haven't ordered out since.
Homemade Pizza Dough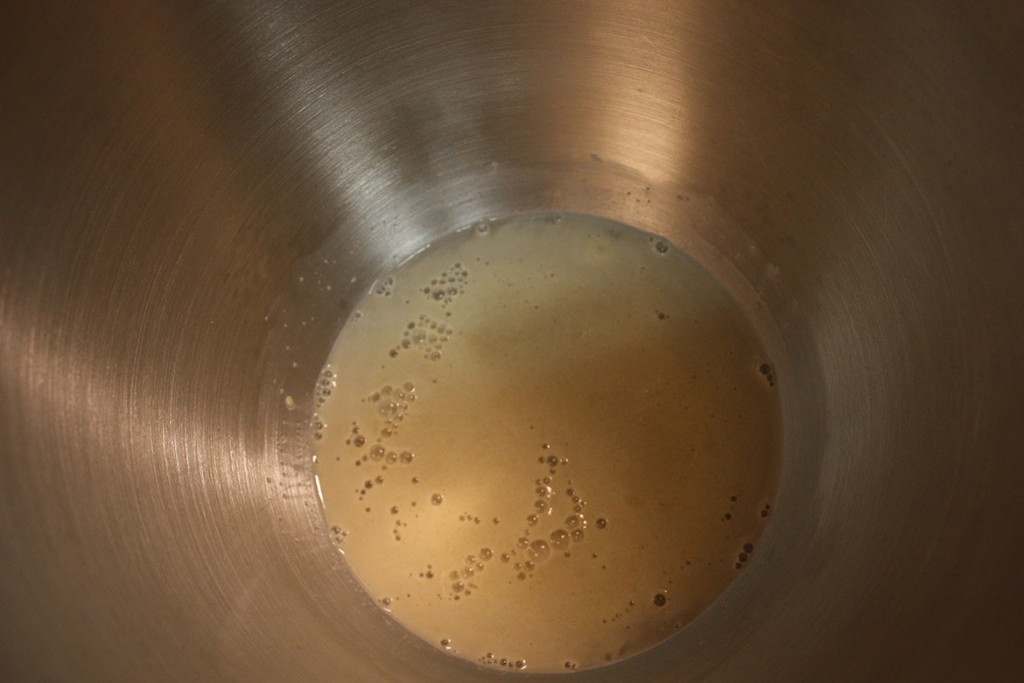 How to make pizza dough at home
Proof the yeast, water, and sugar for about 10 minutes until it becomes bubbly.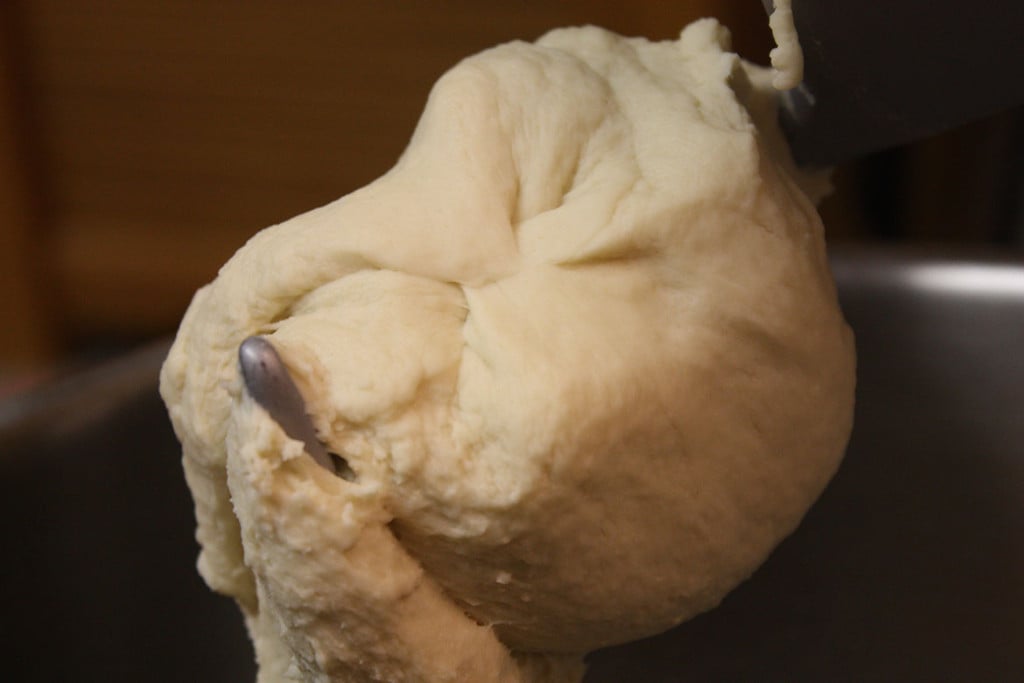 Next, add the salt, olive oil and half of the flour.  Mix until combined.  Slowly add the remaining flour until the dough becomes slightly tacky but doesn't stick to your finger when touched and pulled away.  Then knead for 6 minutes. (I set the timer on my stand mixer)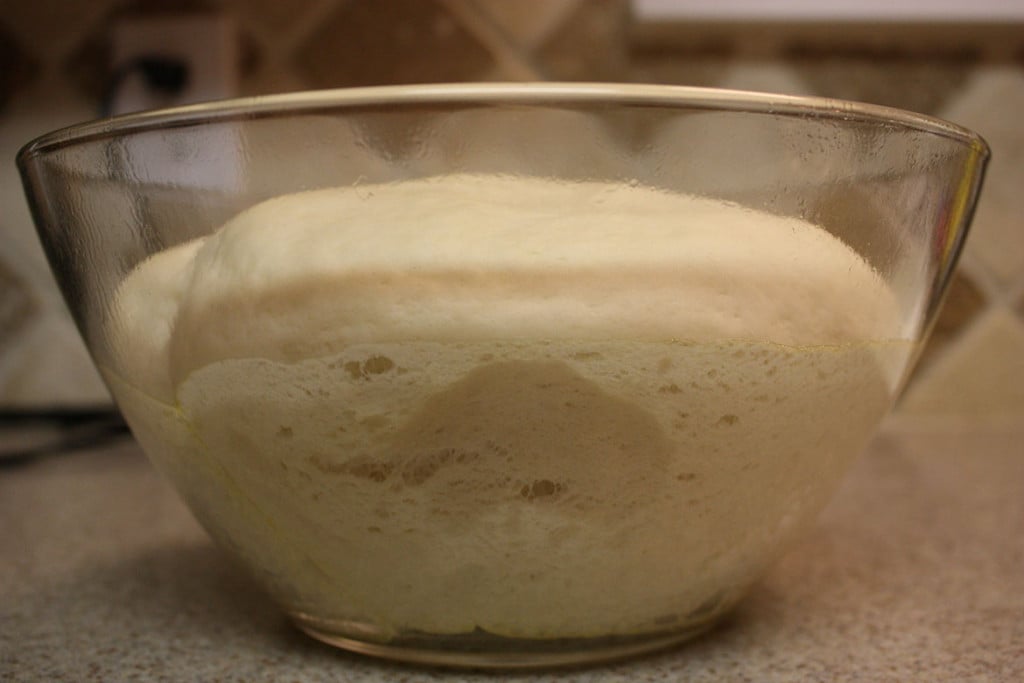 Lightly grease a bowl, turn the dough over in the bowl to coat.  Let rise 1 to 2 hours. Mine usually takes about 45 minutes.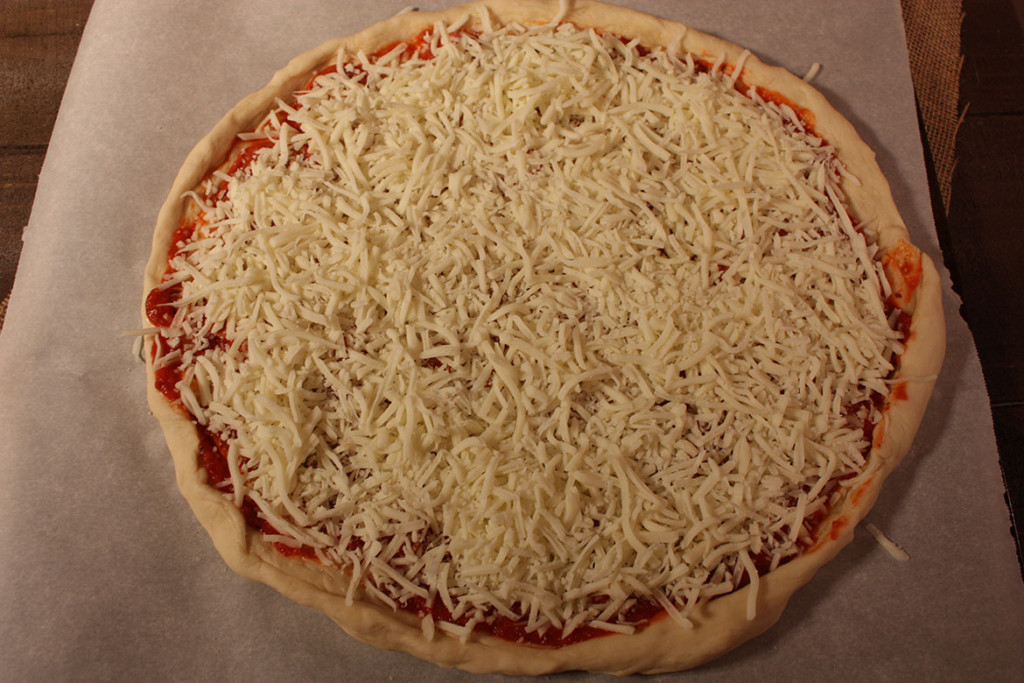 Shape the dough and add whatever toppings you like.  We use jar pizza sauce, pepperoni, and mozzarella.  Shaping the dough into a round took some practice, but I think we have it down now. (not too bad, right?)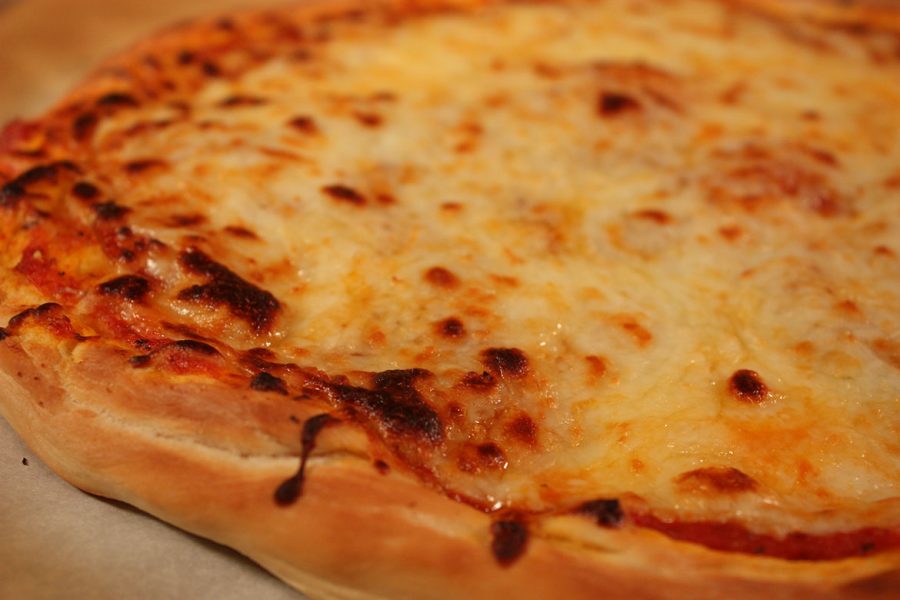 Bake at 500 degrees for 9 to 12 minutes.  Friday night pizza is done! Having the best pizza dough recipe gives you the freedom to make as many as you want with each individual's favorite toppings.
What's also great about this recipe is you can make the dough ahead of time and freeze it until ready to use. To use, remove from freezer and let sit out at room temperature and double in size; 6-8 hours.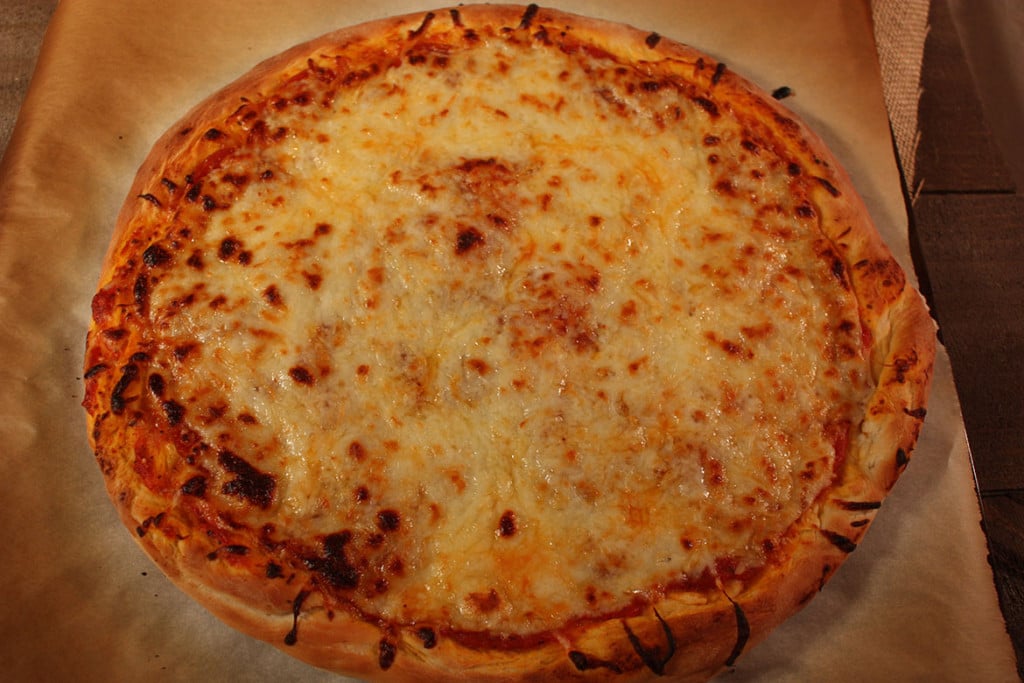 Yield: 2 – 12″ pizza crusts; about 1 lb. of dough
Homemade Pizza Dough Recipe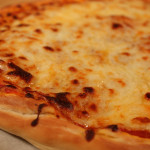 Homemade Pizza Dough
Homemade Pizza Dough - Easy and better than takeout! Best pizza dough recipe, ever.
Ingredients
1

cup

warm water

2 1/4

teaspoons

active dry yeast

1

tablespoon

sugar

2

teaspoons

salt

2

tablespoons

olive

3

cups

bread flour

give or take 1/2 cup...depending on the humidity
Instructions
In mixing bowl of a stand mixer, stir yeast and sugar into warm water.

Allow to sit for 5-10 minutes or until bubbles form and mixture starts to foam. This tells you that the yeast is alive and kicking.

Pour in salt, oil and half the flour and mix.

Once that flour is incorporated, start adding flour in a little at a time until you get the pizza dough to the consistency you want. (slightly tacky, but when you touch it, it doesn't stick to your hands)

Once you reach this stage, knead for 6 minutes.

The dough should be smooth and easy to work with. And the bowl should be clean!

(This is the point when you could freeze your dough. Divide into portions, place into freezer bags, seal removing all air and freeze. To use, remove from freezer and let sit out to get to room temperature and double in size; 6-8 hours. Then use as you'd like.)

Lightly grease the bowl & the dough so it doesn't dry out, cover with plastic wrap and let it rise 1-2 hours.

Preheat oven to 500 degrees with a pizza stone or upside down sheet pan inside.

Spread pizza dough out into a 12-inch circle on parchment paper for ease of transfer to the stone or sheet pan.

Place your toppings on the dough and bake for 9 to 12 minutes.
More Delicious Recipes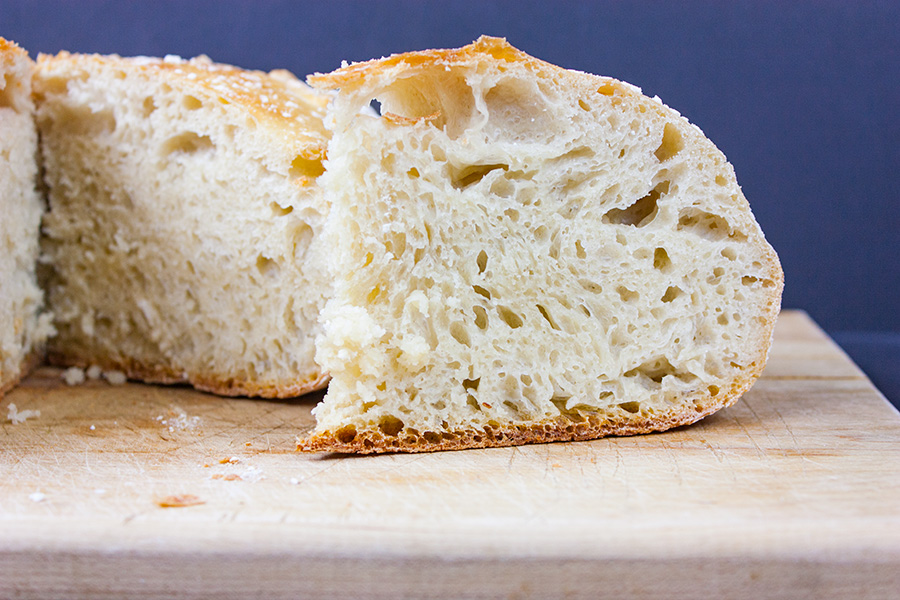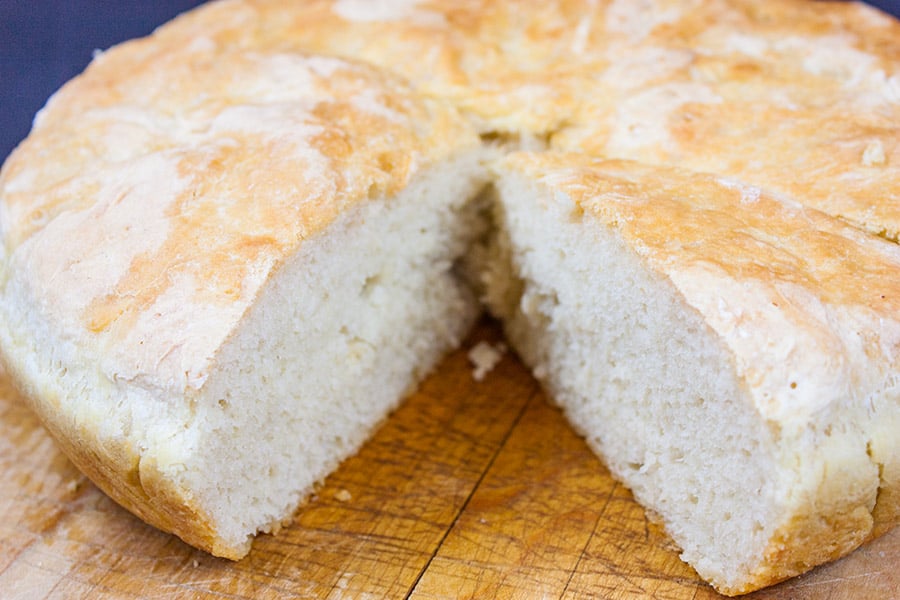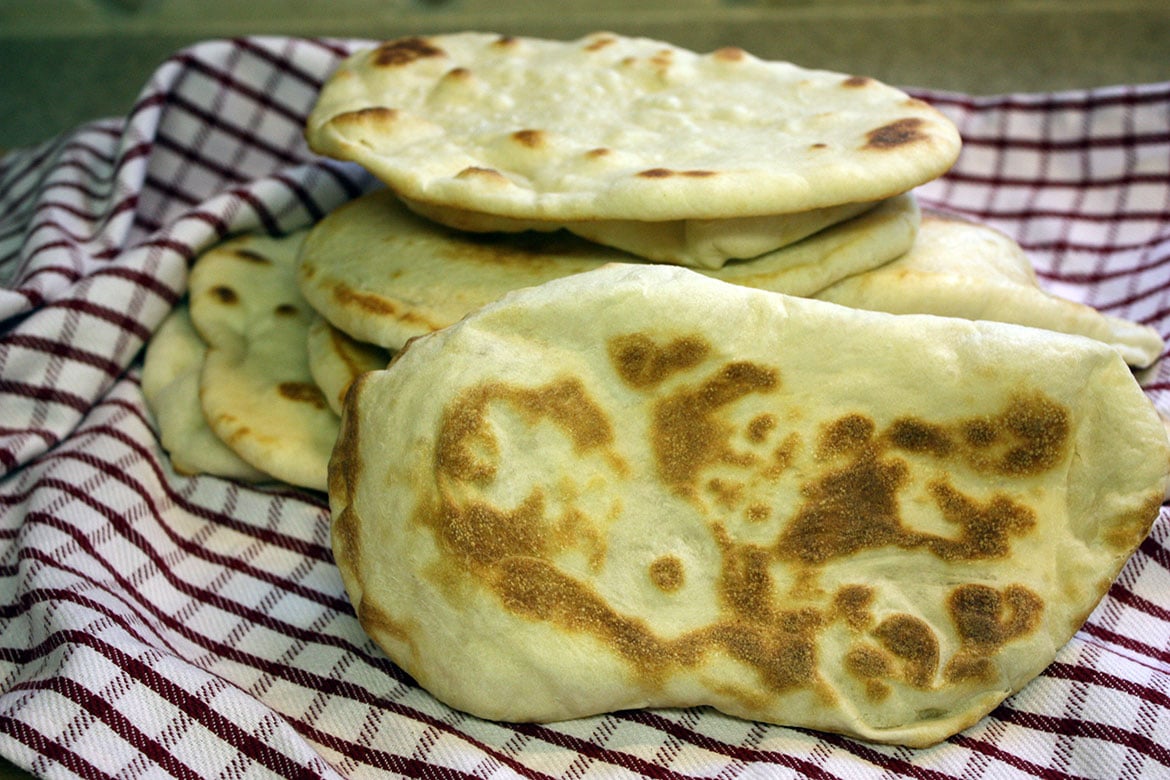 Recipe from laurenslatest