Chewy Chocolate Chip Cookies
I think these chewy chocolate chip cookies might be my favorite. Or maybe just my favorite for the month.  All I have to do is preheat the oven and toss 3 dough balls on my cookie sheet…VOILA! Fresh, warm cookies for the three of us.  I don't need to bake the entire recipe at one time and have those yummy large cookies within my reach.  These are in my freezer at ALL times.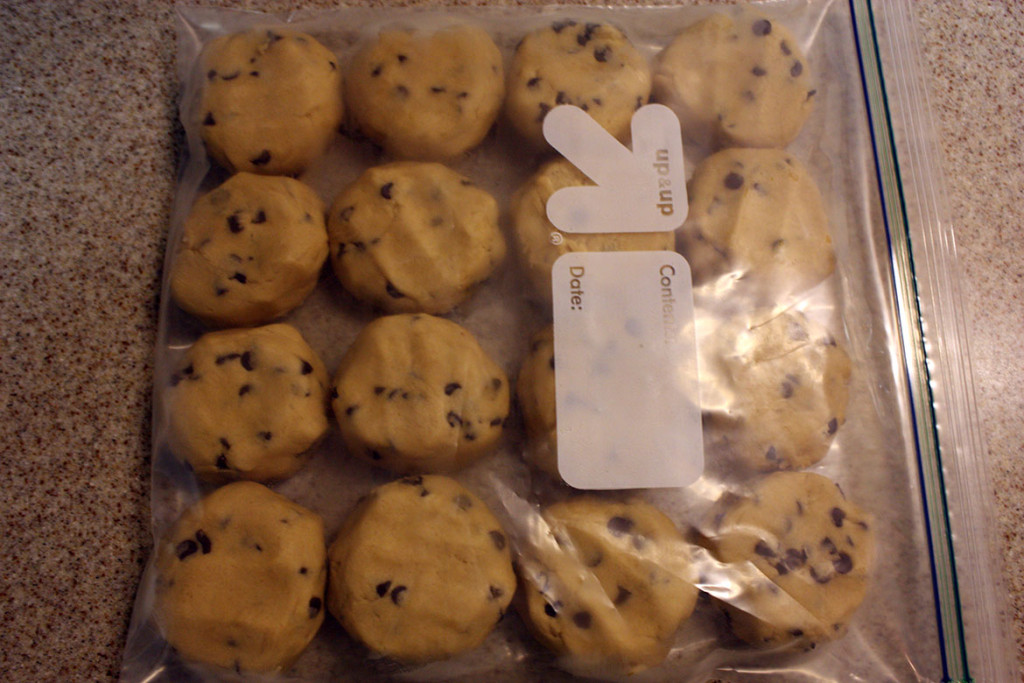 Now don't be like me and forget to write your baking instructions on the bag before you fill and freeze.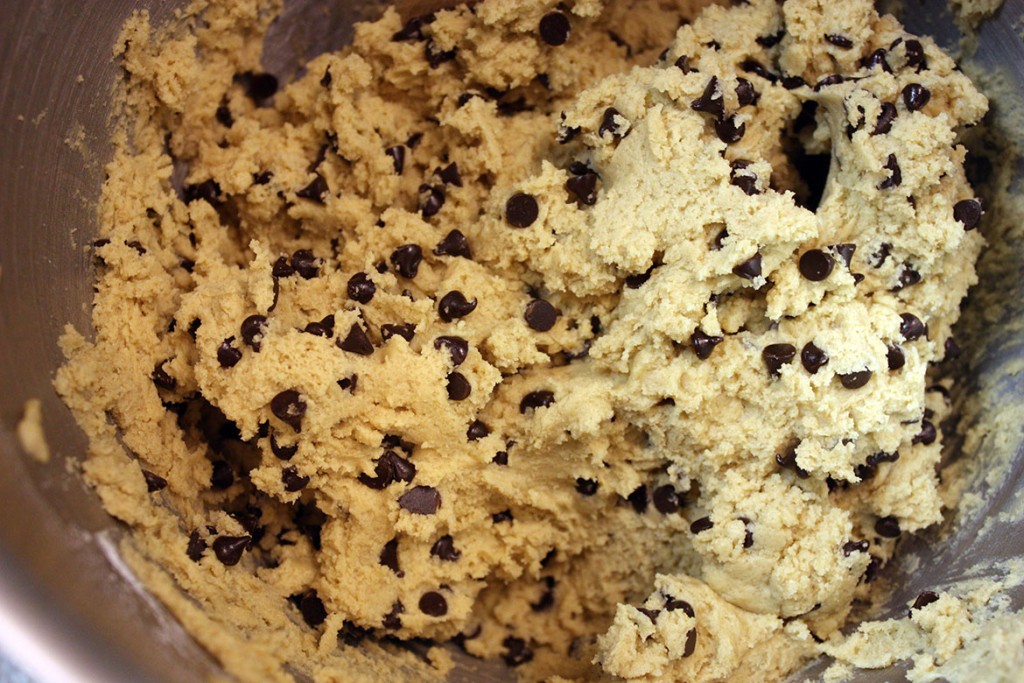 Whip up the cookie dough.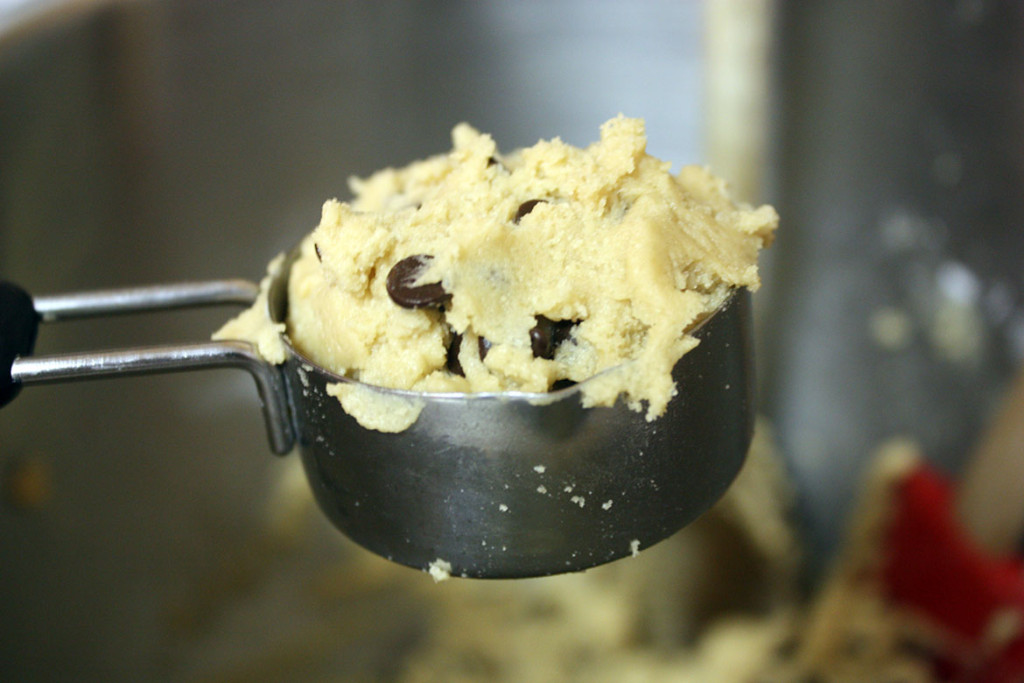 Measure it out into balls, freeze then bake.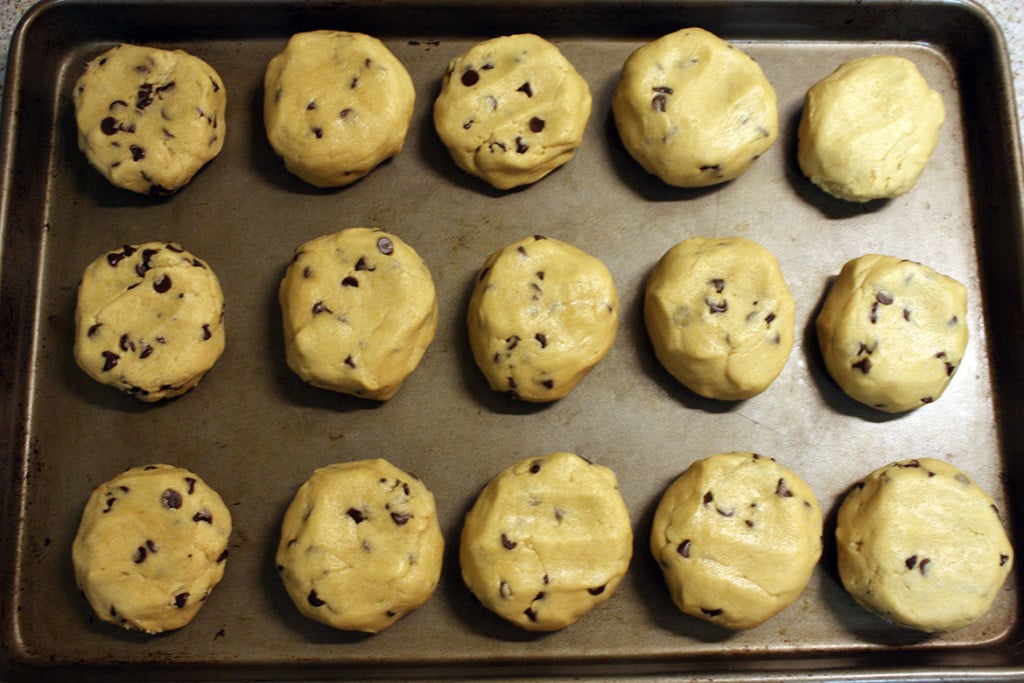 Freeze the cookie dough for at least 2 hours before baking.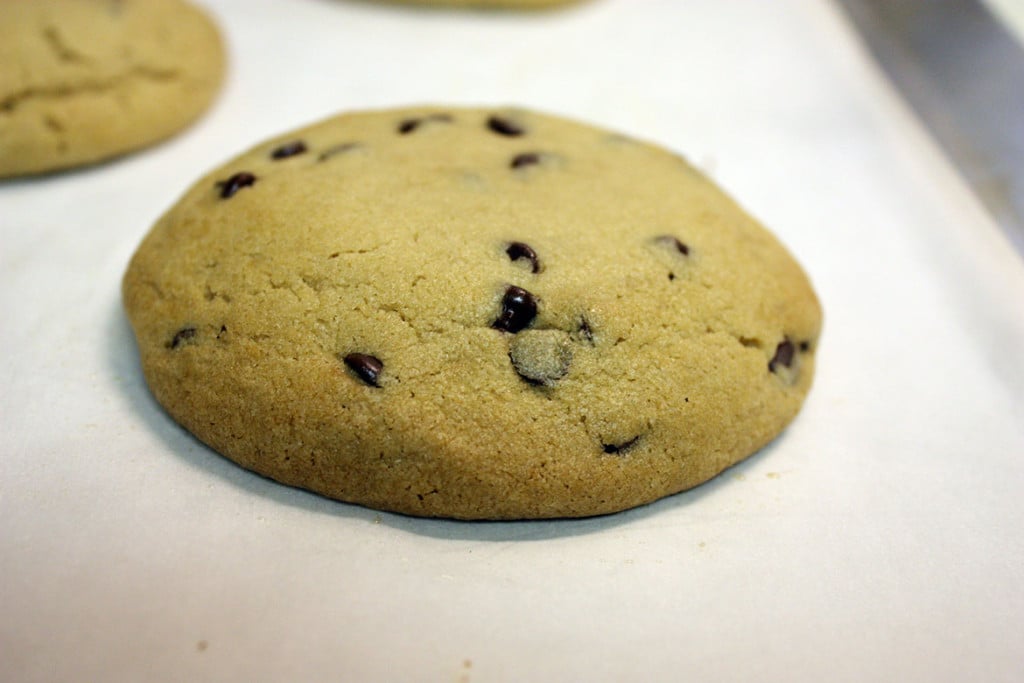 Bake and you have large, chewy chocolate chip cookies!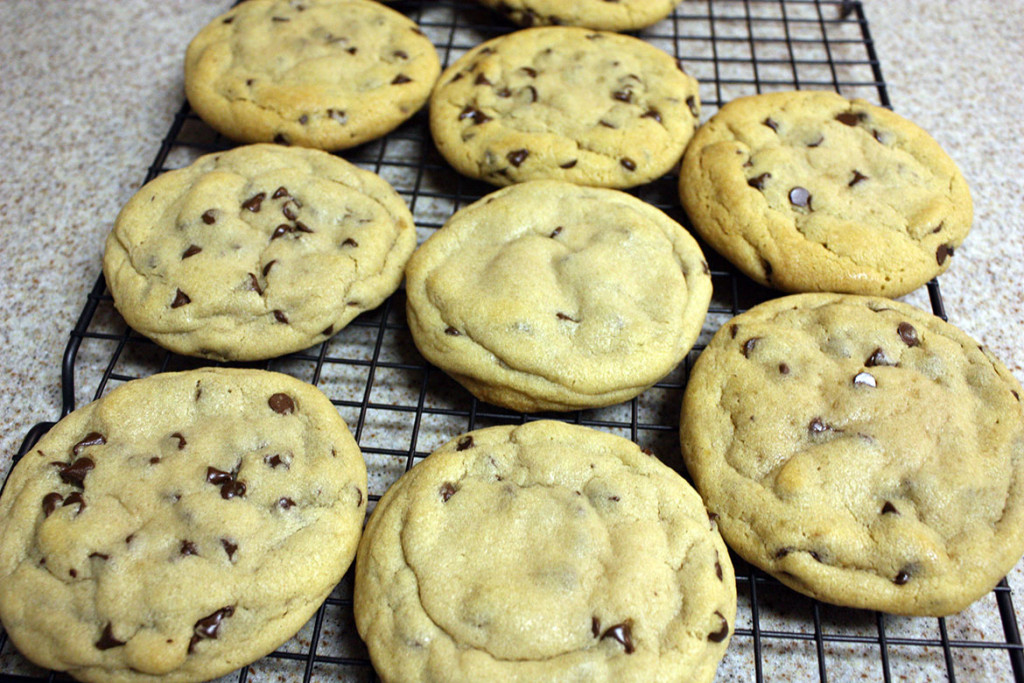 Yields 24 Chewy Chocolate Chip Cookies.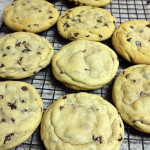 Print Recipe
Chewy Chocolate Chip Cookies
Chewy Chocolate Chip Cookies - The biggest, chewy, chocolate chip cookies you will ever eat!
Ingredients
1

c

butter

softened

1/2

c

shortening

1 1/2

cup

dark brown sugar

1/2

cup

granulated sugar

2

large eggs

4

teaspoon

vanilla extract

4 1/3

cup

all-purpose flour

2

tablespoon

cornstarch

2

teaspoon

baking soda

1

teaspoon

salt

1

bag mini semi-sweet chocolate chips
Instructions
Mix butter, shortening and sugars until light and fluffy.

Add egg and vanilla and mix until well combined.

Combine flour, cornstarch, baking soda, and salt and mix together.

Mix dry ingredients slowly into wet ingredients and blend well.

If the dough is crumbly, stir in water 1 teaspoon at a time until it just holds together. The dough should not be sticky.

Add in chocolate chips and stir until evenly distributed.

Using ¼ cup measure, scoop out dough and form into a ball. Continue until all dough is balled. Approx 24 cookies.

Place dough in the freezer for 2 hours or up to 3 months.

Place frozen cookie onto parchment lined baking sheet and bake at 350 degrees F for 15 min.

Let cool 2 minutes.
recipe from thepinningmama