Banana Bread
Here's just one more banana bread recipe to be put out there among the rest, but it's a very good one! We all end up with extra ripe bananas at one time or another, right? I put mine in a zip top bag in the freezer until I have enough to make banana bread. Don't you?  Well, if you don't.  Start now saving those overripe bananas. You will be happy you did and so will your neighbors, friends or co-workers.
This recipe makes 2 loaves. So share one with a neighbor or co-workers.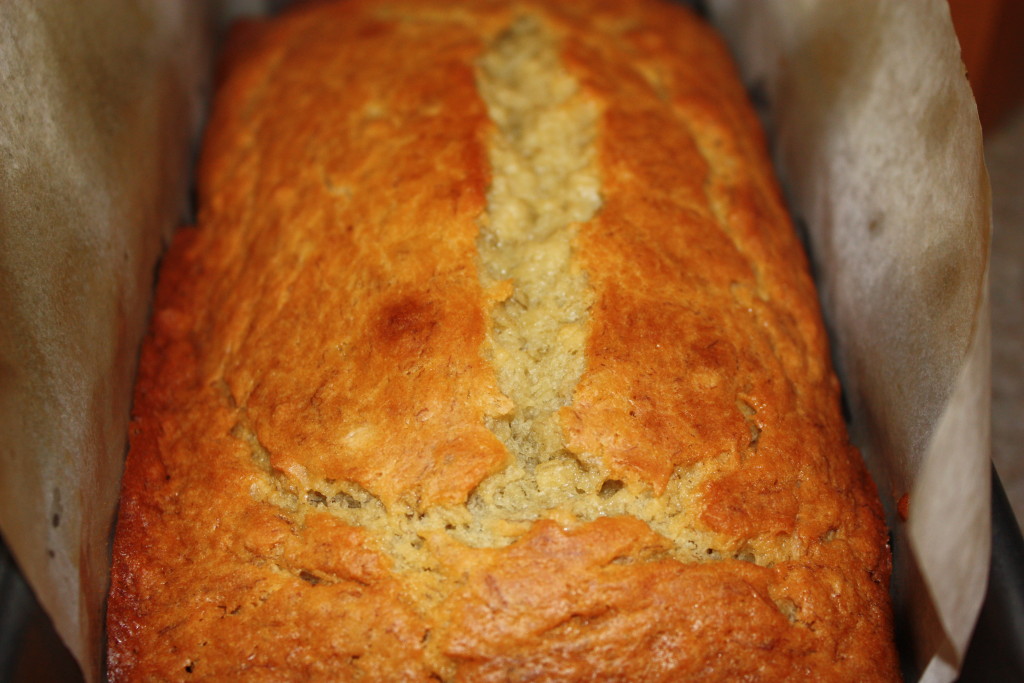 This is a moist and perfectly dense bread. Some people like to add sour cream to their recipes. We like the addition of buttermilk as it adds the perfect amount of moisture.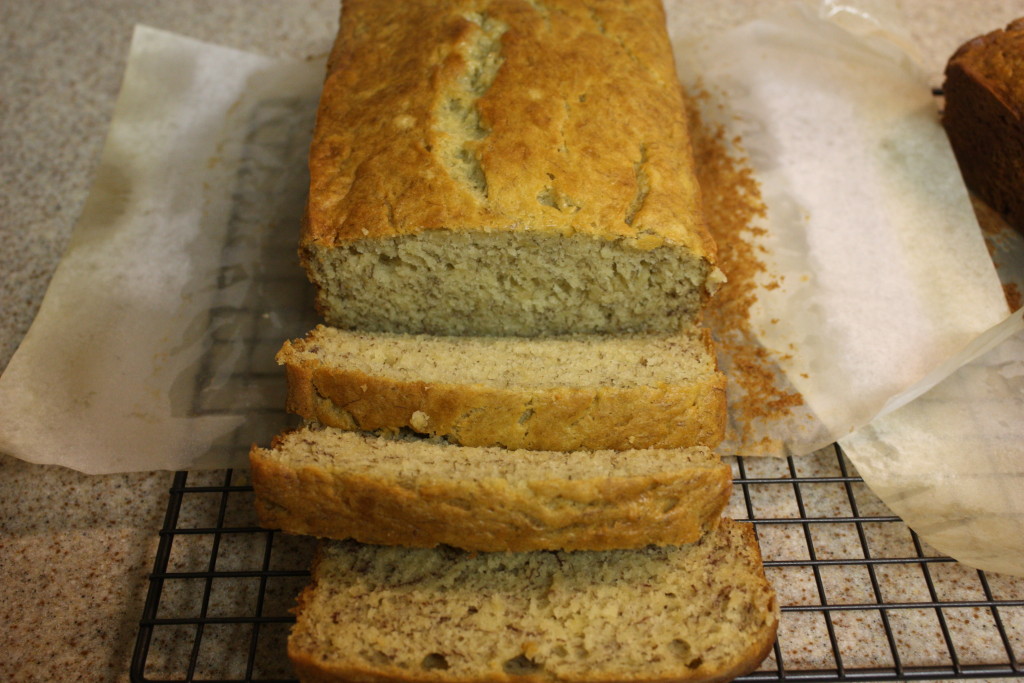 This texture makes it really simple to slice a piece and pop it in the toaster to warm slightly. You could also toss in a small handful of nuts if you're so inclined.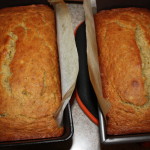 Easy And Moist Banana Bread Recipe
Ingredients
3

cups

flour

½

teaspoon

salt

1½

teaspoon

baking powder

1½

teaspoon

baking soda

1

cup

sugar

½

cup

unsalted butter softened

2

eggs

1

cup

buttermilk

5 - 6

very ripe bananas
Instructions
Preheat oven to 325 degrees.

Prepare two loaf pans with non-stick spray and parchment paper slings.

Whisk flour, salt, baking powder and baking soda together, set aside.

In a separate bowl, cream sugar, and butter.

Mix in eggs, one at a time, then add the bananas.

Add dry ingredients and buttermilk, alternating until incorporated, ending with the the dry.

Do not over mix.

Bake in prepared loaf pans for one hour or until toothpick comes out clean. Watch carefully, all ovens are not the same.
Recipe adapted from kitchenconfidante