Uncle G's Famous Waffles
Uncle G's famous waffle recipe transformed me into a waffle lover!  If you aren't a fan of waffles, like me, you will absolutely fall in love with this recipe.  This recipe is from my brother-in-law and is quite famous in our family circle. They were dubbed Uncle G's by my daughter when she asked me to make them for breakfast one day.  They are crispy, light, tender and ever so delightful!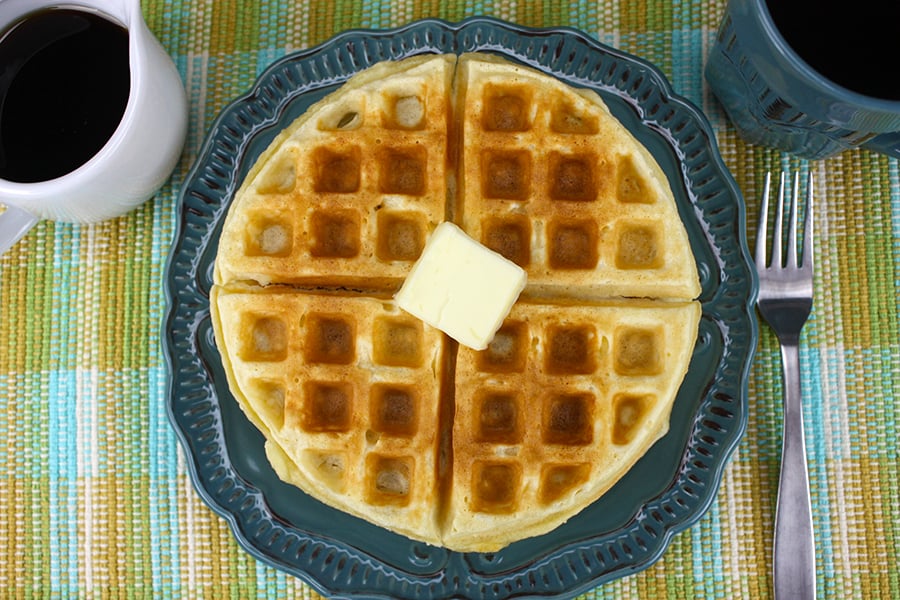 I didn't even own a waffle maker
, that's how much I disliked waffles. I had to purchase one when my daughter made her request. It was worth it. I promise you will never eat any other kind of waffle again.  They also freeze perfectly.  Place a piece of parchment between each waffle and slide them into a freezer bag.  Pop one out and place it in the toaster. Great for a busy weekday morning!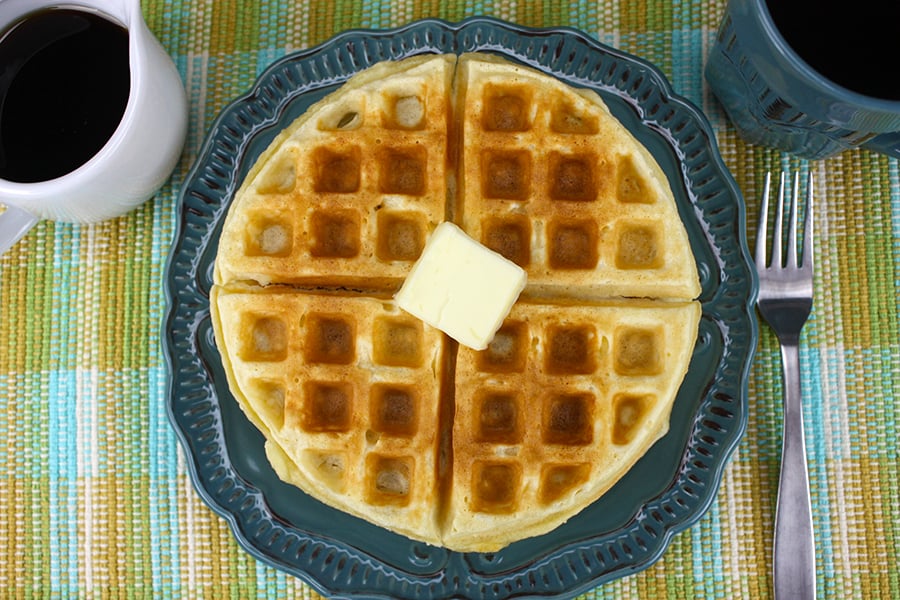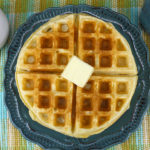 Uncle G's Famous Waffles
Uncle G's Famous Waffles - Buttery, crispy outside, soft, tender inside! The most amazing waffle you have ever eaten!

Ingredients
3

cups

all-purpose flour, sifted

4

teaspoons

baking powder

1

teaspoon

salt

2

teaspoons

sugar

2/3

cup

butter, melted and cooled

4

eggs, separated

2

cups

milk
Instructions
Melt and cool the butter.

Whisk the sifted flour, baking powder, salt, and sugar in a small bowl, set aside.

Separate the eggs.

Beat the egg yolks with a hand mixer at medium-high speed for 1 minute.

Add the milk and dry ingredients, then mix at medium speed until well blended.

Add butter and mix at medium-high speed until blended.

In a mixing bowl, beat egg whites until stiff peaks form.

Heat your waffle iron to the desired temperature.

Carefully fold the egg white mixture into the batter. Be careful not to deflate the egg whites, but fold them together until the batter is light and fluffy.

Spoon batter onto waffle iron and cook.
Recipe Notes
All waffle irons are different. Ours is a Belgian type. This recipe produces 8 waffles using about 3/4 cup of batter.