Southern Buttermilk Dressing
Southern buttermilk dressing is so simple to make you will never purchase it store-bought again!  A creamy, tangy buttermilk dressing flavored with fresh herbs that's great on salads, pasta, or a vegetable dip.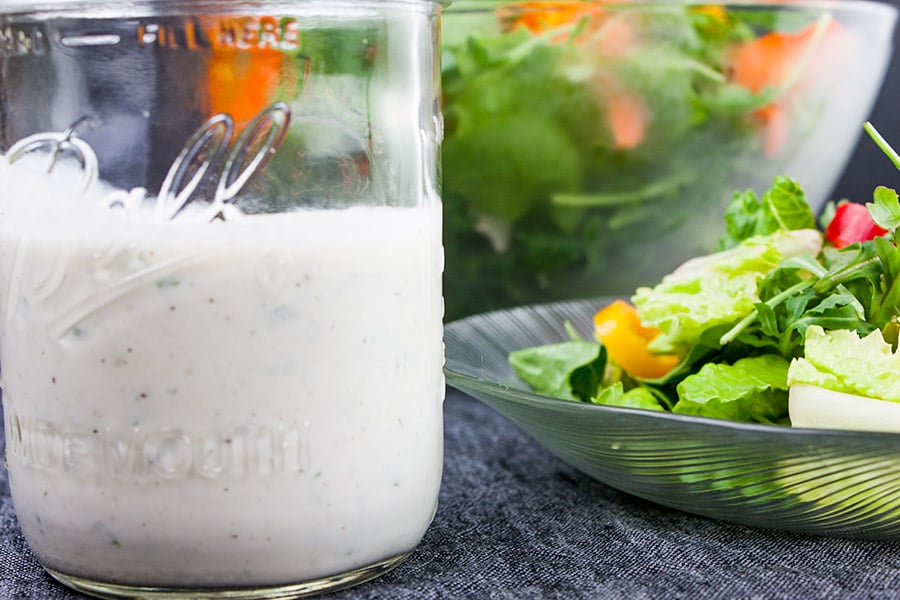 We make this dressing weekly at our house, it's that good.
Try our Blue Cheese Dressing!
Southern Buttermilk Dressing
How to make a simple buttermilk dressing
So easy it literally takes 5 minutes to prepare. Ok, so there is chill time just plan ahead.
Mince the green onions, parsley, and garlic. To lessen the bite of the garlic I grate it instead of mince. My family will complain if they get even the tiniest a bite of strong garlic.
Add the buttermilk, mayonnaise, green onion, fresh parsley, minced garlic, salt, and black pepper into a bowl and whisk until thoroughly combined.
Cover and chill at least one hour. It's good after an hour but even better overnight!
Serve it over a mixed green salad.
So skip the grocery store for the bottled ranch and make this instead!
Or use this homemade buttermilk ranch dressing in a pasta salad! Best of all use this as a fresh vegetable dip, so irresistible!
Also, check out our Greek Salad dressing recipe!