Scotcharoos
Scotcharoos are a classic rice cereal treat coated with butterscotch and chocolate. If you don't already have these in your cookie repertoire, give them a try. They are ridiculously easy to make. Scotcharoos are crunchy, sweet, and perfectly chocolatey. They are great for gifting, potlucks, family gatherings or just the perfect handheld sweet treat.  Need a last minute dessert or snack?  This is the recipe.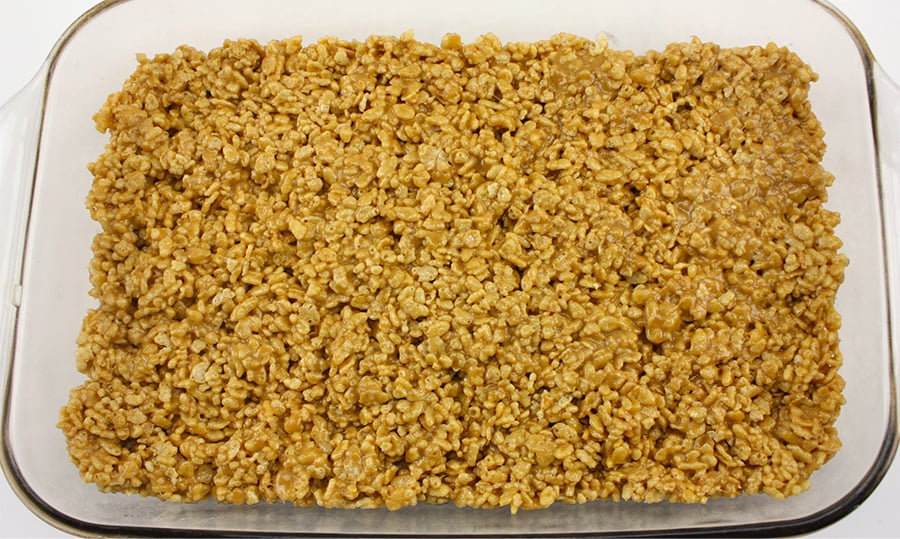 First, measure out 6 cups of rice cereal in a large bowl. You want the cereal ready to go because once you pour sugar/peanut butter mixture over the cereal is cools quickly. Then in a saucepan bring sugar and corn syrup just to a boil. Add in peanut butter and mix until combined.  Pour the mixture over the cereal and stir immediately to combine.  Spread in prepared pan.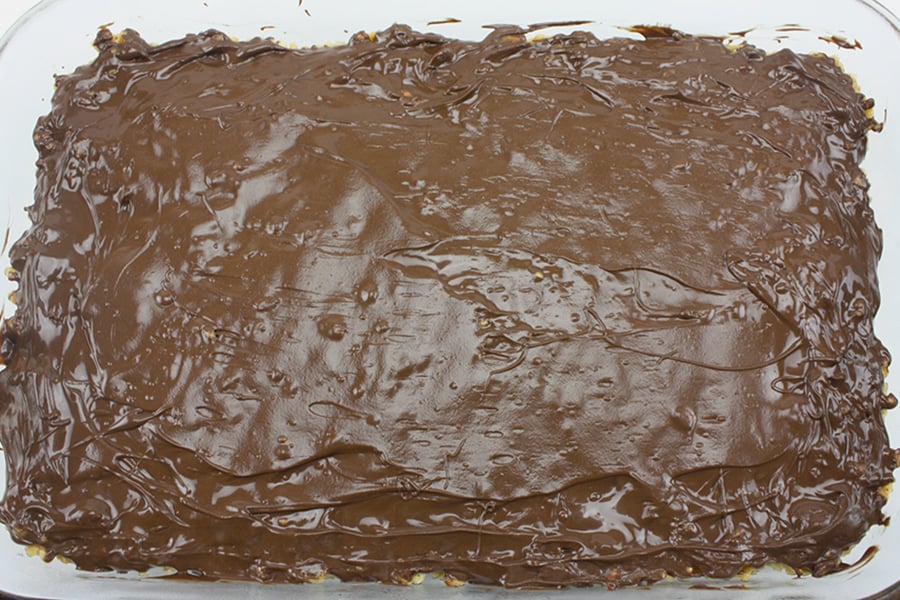 Now mix butterscotch and chocolate chips together in a microwave-safe bowl and melt.  Spread this mixture over the top evenly and allow the chocolate to set.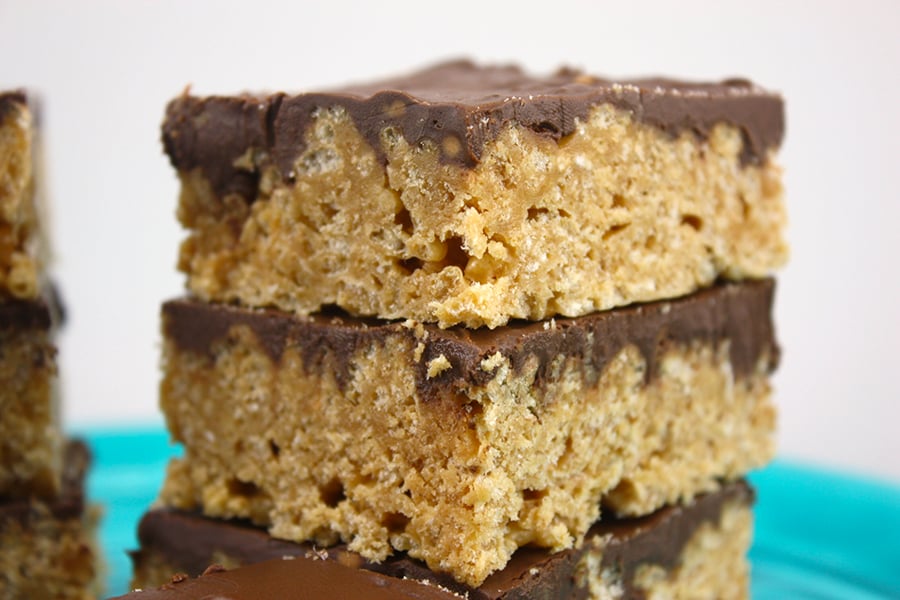 Cut into desired serving size squares and store in an air-tight container.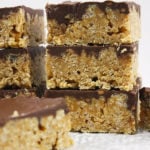 Print Recipe
Scotcharoos
Scotcharoos - Peanut butter rice krispie treats with butterscotch and chocolate topping. Ridiculously easy to make!
Ingredients
6

cups

of rice cereal

1

cup

light corn syrup

1

cup

sugar

1

cup

peanut butter

1

cup

butterscotch chips

1

cup

chocolate chips
Instructions
Grease a 9x13" pan liberally with butter, set aside.

Measure and place the rice cereal into a large bowl and set aside.

Place a small saucepan over medium heat, stir in corn syrup and sugar. Bring to a boil, stirring constantly. Once to boil, remove the pan from the heat and add the peanut butter, stir to combine.

Pour mixture over your rice cereal and mix to combine.

Press cereal mixture into the prepared pan spreading it out evenly. You want the mixture in there good but don't press too hard because you don't want them too packed in.

Mix the butterscotch chips and chocolate chips in a bowl and microwave for 30 seconds. Remove the bowl from the microwave and stir. Repeat this step (30-second intervals) until a few small lumps remain, stir until completely dissolved.

Spread it evenly over the top of your rice cereal.

Allow chocolate to set, about 2 hours.