Sauteed Kale
Sauteed kale is super healthy, quick cooking and full of flavor.  I know some people turn their nose up to kale, that's ok.  Some of us like it and will continue to cook/eat it.  We make kale chips all the time.  So one day my daughter asked to try it sauteed, I obliged.  She has always been an adventurous eater and loves to try new things.  So don't be shocked that my 13-year-old kid likes and requests such a healthy vegetable.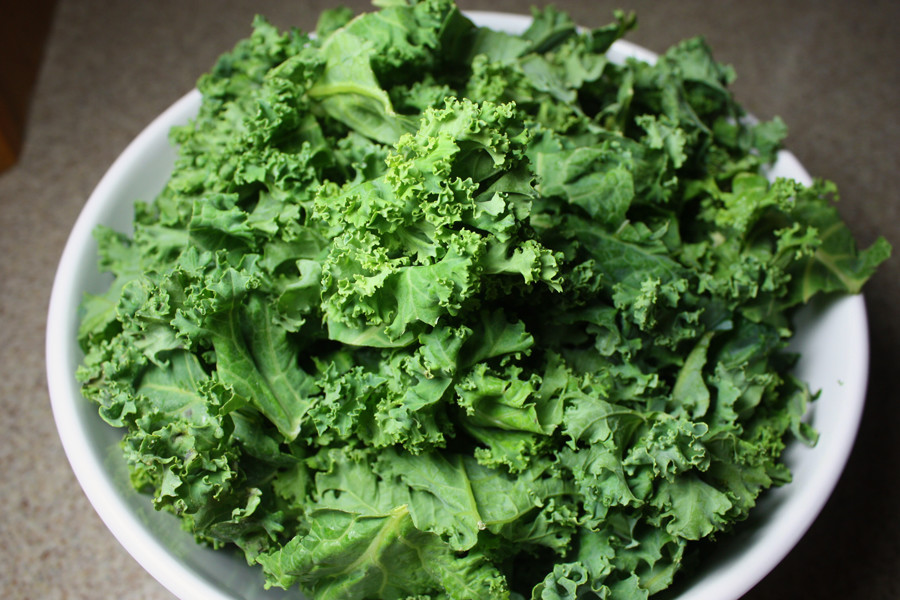 Clean and remove the stalks from the kale. Give it a rough chop.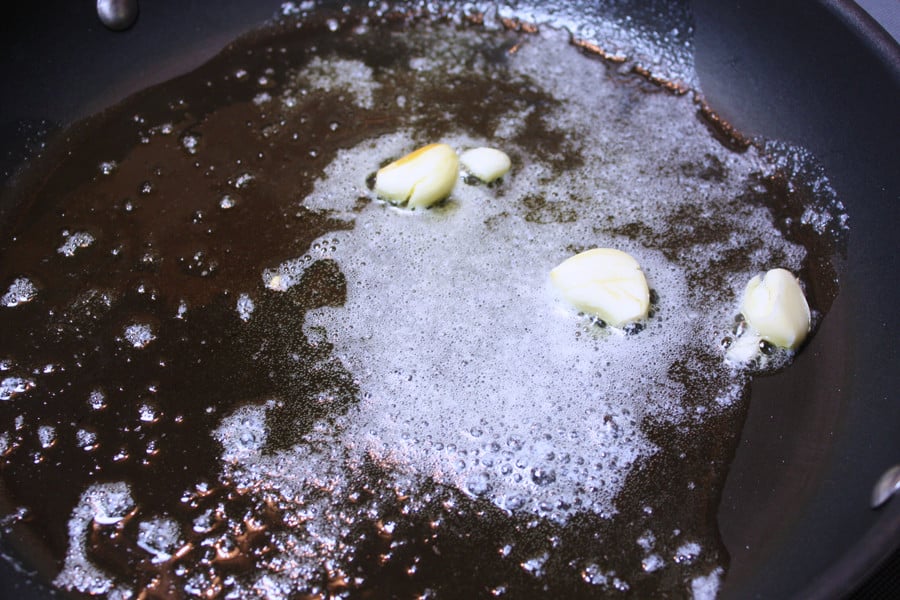 Heat the oil in a pan, add garlic.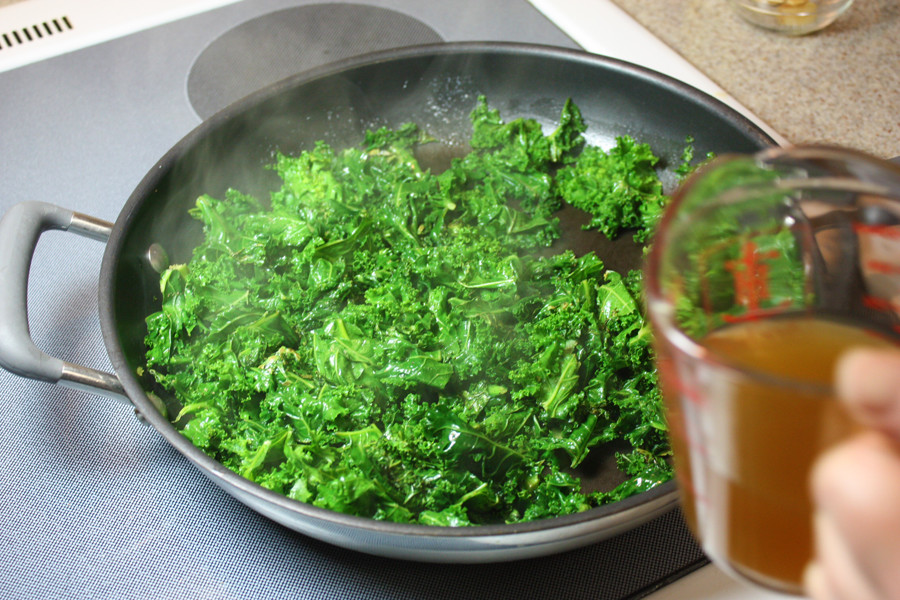 Add the kale and vegetable stock.  Cover and cook for 5 minutes. Remove the lid and continue cooking until the liquid has evaporated.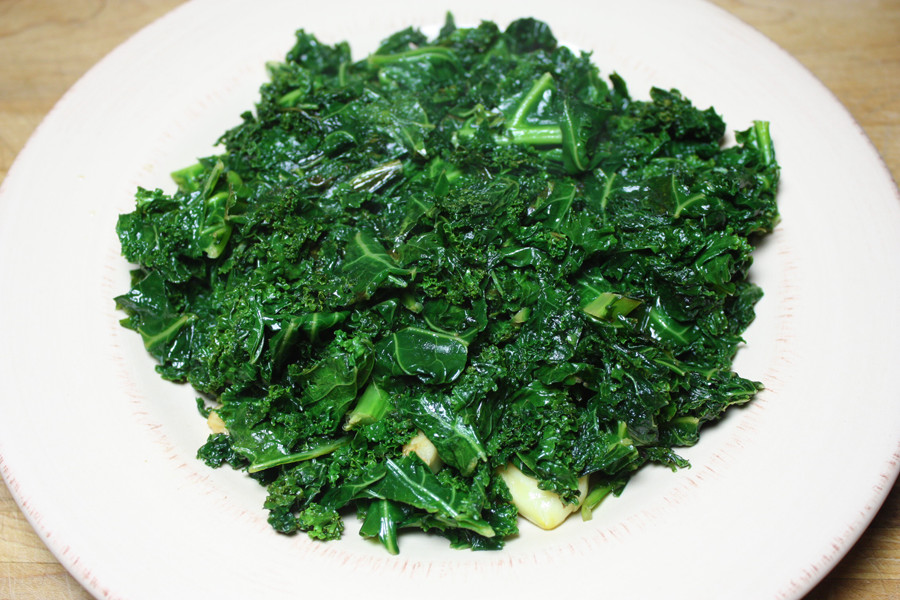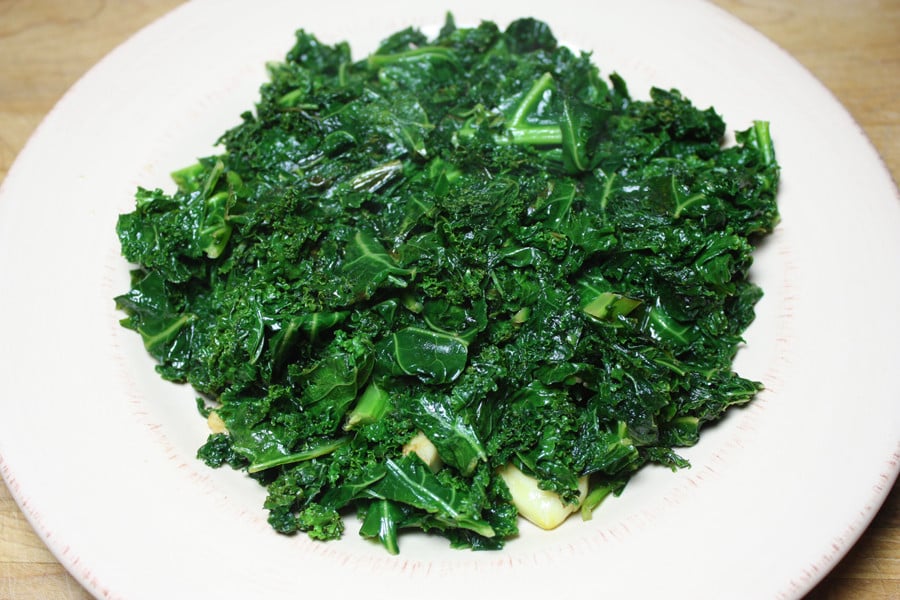 That's it!  So easy, right?  This stuff is so good.  It's a really pretty green color too!  Even if you're not a kale fan you have to try this recipe at least once.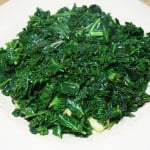 Print Recipe
Sauteed Kale
Sauteed Kale - Perfect side dish for any meal. So full of flavor you will be converted to the kale side, I promise!
Ingredients
1 1/2

pounds

kale, stems removed and leaves coarsely chopped

1

tablespoons

olive oil

1

tablespoon

butter

3

cloves

garlic, cracked

1/2

cup

vegetable stock or water

1/4

teaspoon

ground fresh nutmeg

Salt and pepper to taste
Instructions
Heat olive oil in a large saucepan over medium-high heat.

Add the garlic and cook until soft, but not colored.

Raise heat to high, add the stock and kale and toss to combine. Cover and cook for 5 minutes. Remove cover and continue to cook, stirring until all the liquid has evaporated. Season with ground nutmeg, salt, and pepper to taste.