This Meyer lemon bundt cake is moist, tender, lusciously tangy and not too sweet! Soooo GOOD!
I'm officially obsessed with Meyer lemons, so when I see them in the store I snag a bag.  I suggest you purchase some Meyer lemons, run home and bake this yummy cake.
There is just something magical about a lemon cake when Spring finally comes around. It's divine!
What's the Difference Between Meyer Lemons and Regular Lemons?
The Meyer lemon is more round than a true lemon and its skin is fragrant and thin. Meyer lemons have a sweeter taste and are less acidic than the more common lemon varieties.
A Meyer lemon is a cross between a citron and a mandarin/pomelo hybrid. It was introduced to the United States in the early 1900s by Frank Meyer, who collected a sample on a trip to China.
Today, the Meyer lemon is enjoyed by chefs and home cooks alike. Use this when you're looking for the pop of lemon flavor without the acidic bite in all of your favorite recipes.
Meyer Lemon Bundt Cake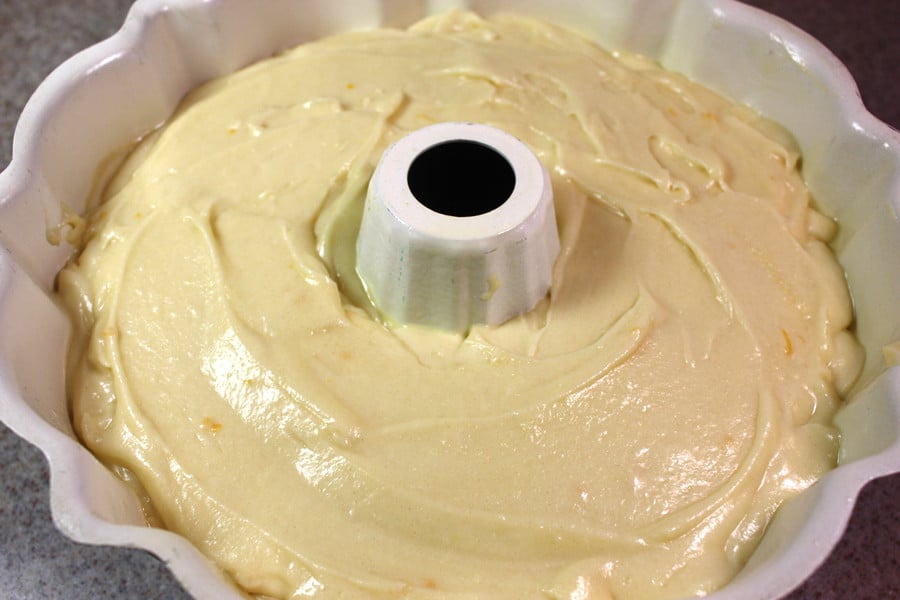 How To Make a Meyer Lemon Pound Cake
Mix up the ingredients, pour in into your bundt pan and bake away.  (This mixing process is really easy and self-explanatory so I didn't publish any of those photos.)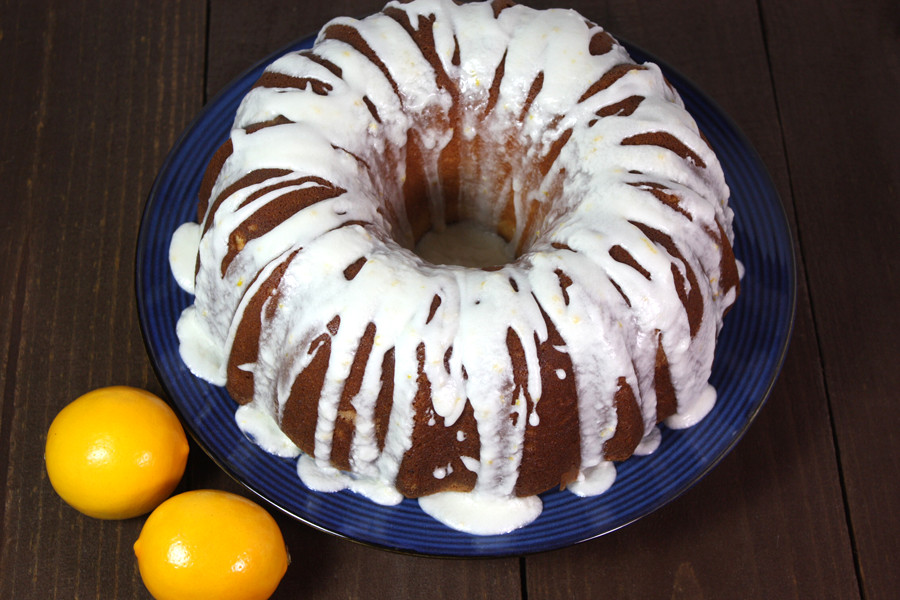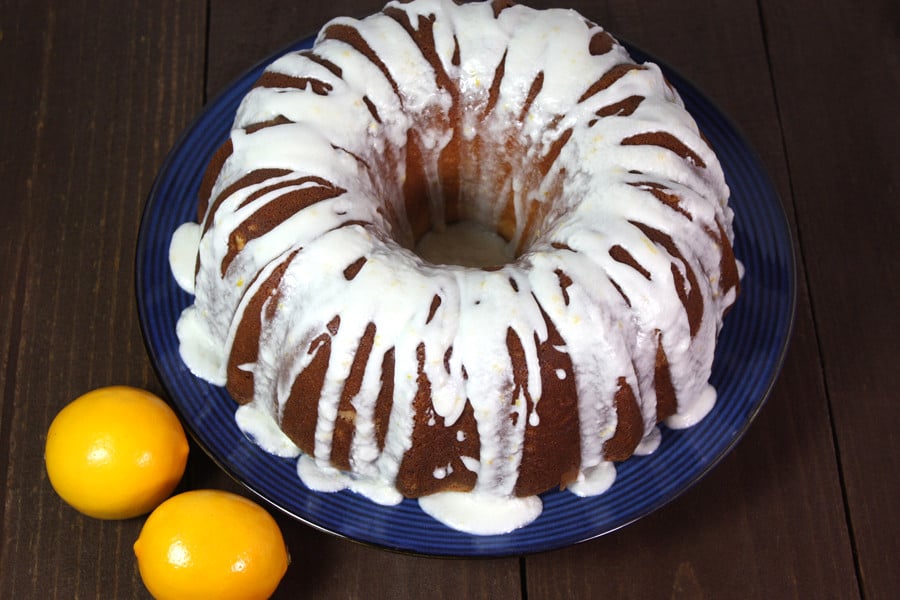 Once completely cooled, whip up the glaze and pour over cake.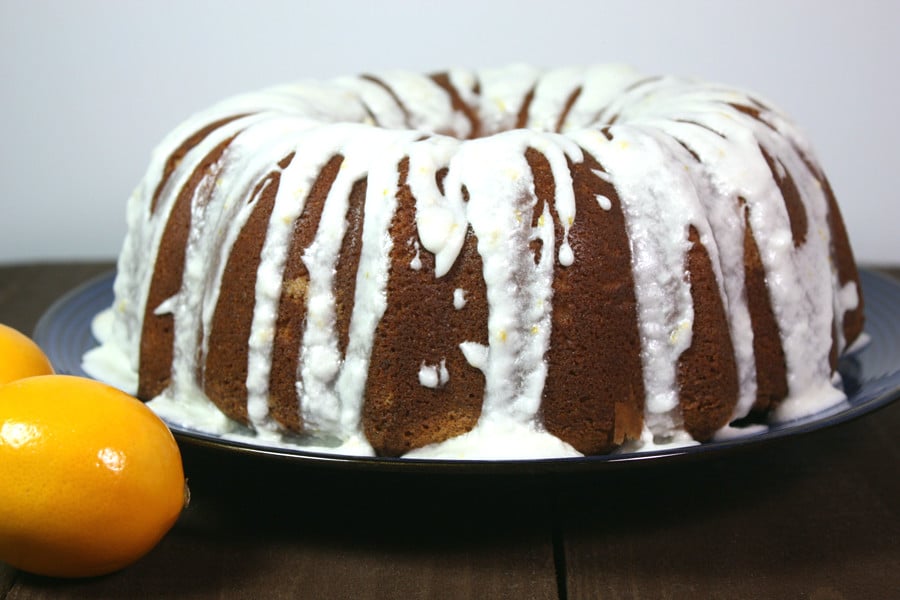 Serve and devour!
Meyer Lemon Pound Cake Recipe
Print Recipe
Meyer Lemon Bundt Cake
Meyer Lemon Bundt Cake - Moist, tender, lusciously tangy and not too sweet!
Ingredients
Cake
1

cup

butter, softened

2

cups

sugar

6

eggs

6

tablespoons

Meyer lemon juice

1

tablespoon

zested Meyer lemon peel

3

cups

all-purpose flour

1/2

teaspoon

baking soda

1/4

teaspoon

salt

1

cup

sour cream
Glaze:
1

cup.

confectioners' sugar

2

tablespoons

freshly squeezed Meyer lemon juice

2

teaspoons

Meyer lemon zest
Instructions
Preheat the oven to 350F degrees. Grease a bundt or pound cake pan with butter and dust flour, or use baking spray.

In a large mixing bowl, cream butter and sugar until light and fluffy, about 5 minutes.

Add eggs, one at a time, beating well after each addition.

Stir in lemon juice and peel.

Whisk the flour, baking soda and salt together in a medium bowl.

Add to the creamed mixture alternately with sour cream. Beat just until combined.

Pour into a greased and floured 10-in. bundt tube pan.

Bake for 50-60 minutes or until a toothpick inserted near the center comes out clean. Cool for 10 minutes before removing from pan to a wire rack to cool completely.

For the glaze, in a small mixing bowl, combine the confectioners' sugar and lemon juice and pour over the cake. Drizzle over the cake.