Honey ginger lemonade is not only crisp and refreshing it's also healthy. Easy to make and store in the fridge. Just fill a glass with ice and sip away. Fresh, lightly sweet and tangy drink great for any time of the year.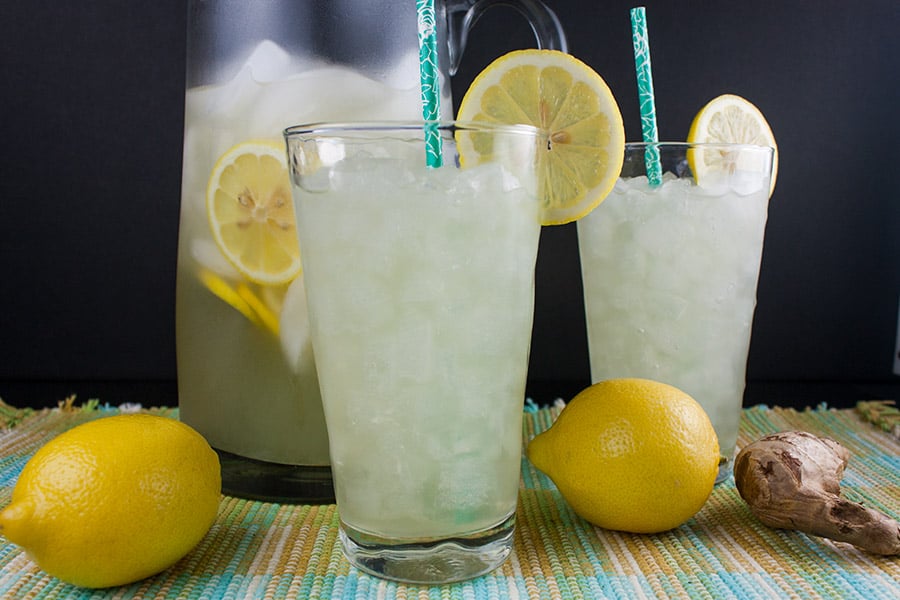 Just some of the benefits of adding ginger to your diet:
Helps to Relieve Digestive Issues
Fights Colds and Flu
A Natural Anti-Inflammatory
Promotes Detoxification
Improves Blood Circulation
Lowers Blood Pressure
Relieves Menstrual Cramps
Speeds Up Your Metabolism
Strengthens Immune System
Improves breathing
Antibacterial
Antifungal
*Disclaimer – I am not a doctor or registered dietitian. I do not claim to cure any cause, condition or disease. I do not provide medical aid or nutrition for the purpose of health or disease and claim to be a doctor or dietitian.*
Try our popular Strawberry Shortcake recipe!
Honey Ginger Lemonade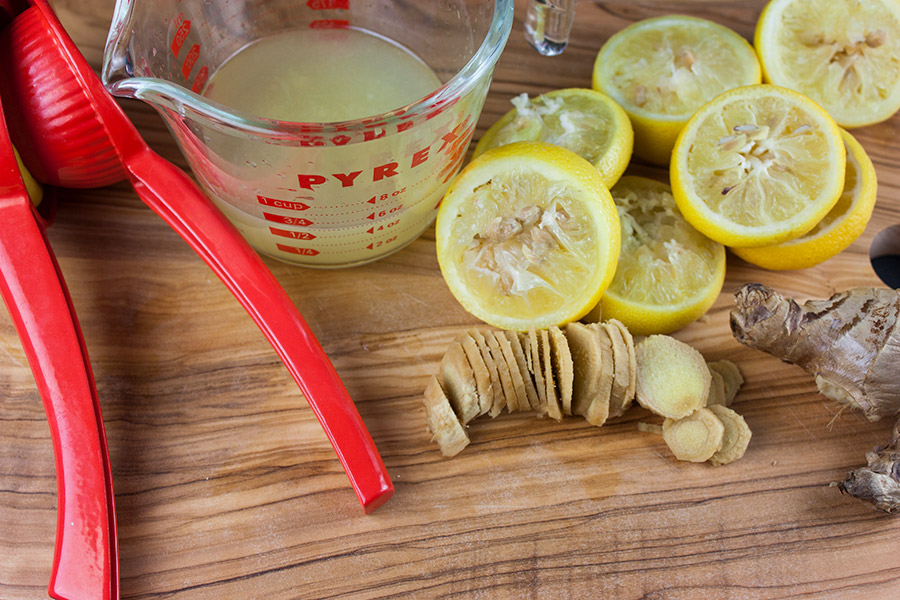 Juice the lemons, slice the ginger, and boil the water.
Add the ginger slices and honey to the water and steep for 15-20 minutes.
Fill a 2-quart large pitcher with ice, strain the ginger honey mixture over the ice. Add the lemon juice and fill the remainder of the pitcher with water.
Looking for a summer cocktail to beat the heat? Try our Jamaican Me Crazy!
If you prefer it a little sweeter just add more honey.
This lemonade is so good it received the seal of approval from my teenage daughter. It's way better than store-bought any day! I have to fight her for the last serving.
Recipe inspired by Gourmandeinthekitchen