I was so tired of throwing away parsley and cilantro just a few days after purchase. I found this great tip from simplyrecipes. If you purchase fresh herbs this is a MUST USE method for storing.
Try our Fresh Herb Vegetable Dip!
How to Store Fresh Herbs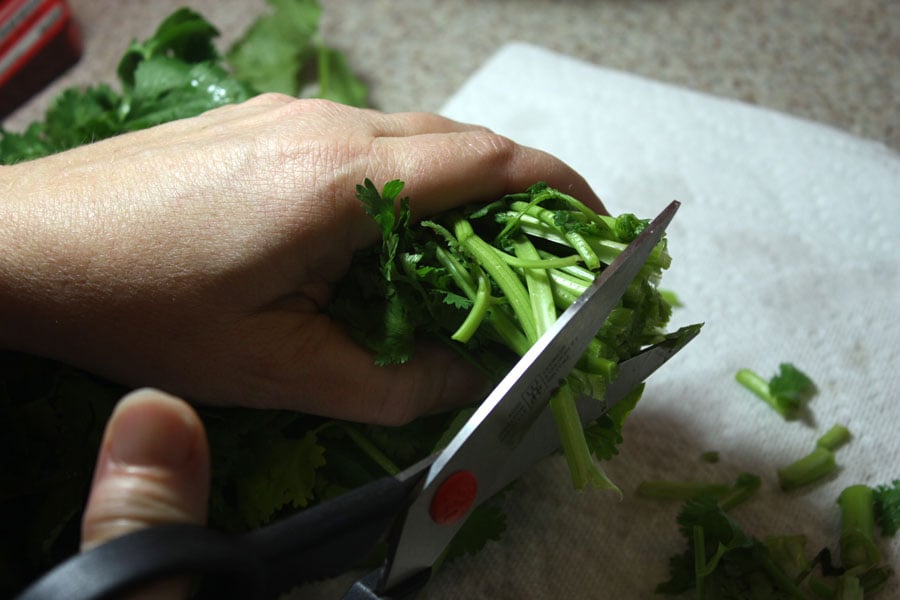 First I trim the stem ends of the herbs just a little.
Second I fill my salad spinner with cold water with the strainer inserted. Wash the herbs, lift them straight out of the water.
Pour the dirty water out of the spinner and give them a really good spinning.
You want to remove as much excess water from the leaves as possible when you store herbs.
Check out out Tomato Basil Soup!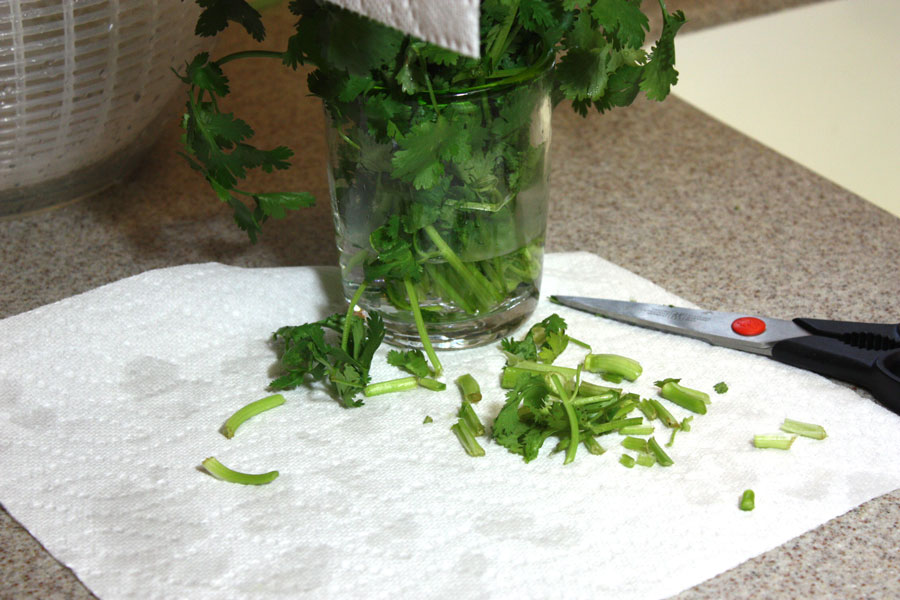 Fill a glass or jar partially with water and place the stem ends into the water. (about an inch of water)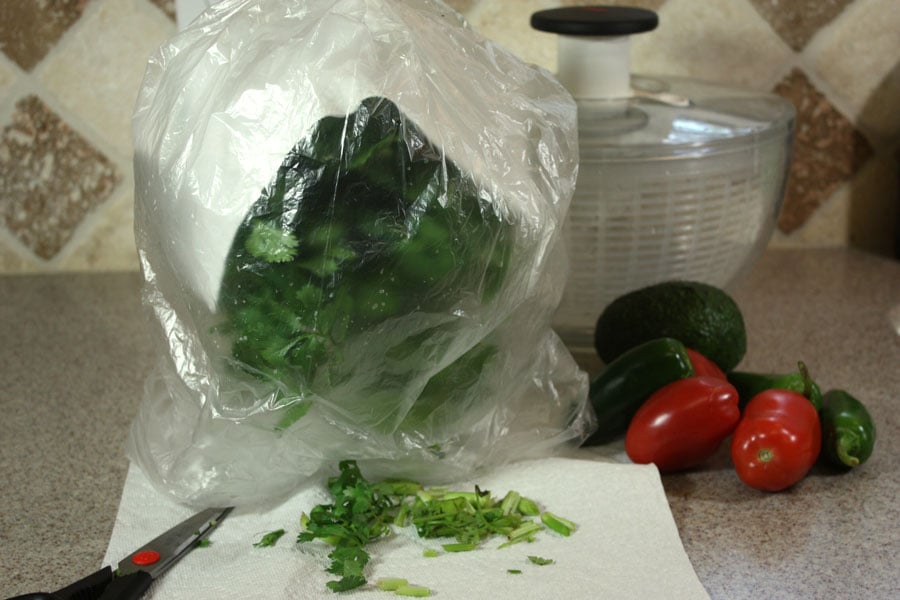 Check out our Strawberry Shortcake!
Lay a fresh dry paper towel over the herbs and place the plastic bag you purchased them in over the entire glass. Like so.
I use the paper towel to wick up excess moisture that occurs while stored in the refrigerator. They will last a couple of weeks.
Change the water out after a few days if it starts to discolor. When you change the water you can also trim the stems a little more and replace the paper towel with a fresh dry one.