Easy stuffed cabbage rolls are a great comfort food recipe to have in your rotation. Meaty, saucy goodness in a neat little package. There are all sorts of variations on this dish, this is the recipe we enjoy the most.
Easy Stuffed Cabbage Rolls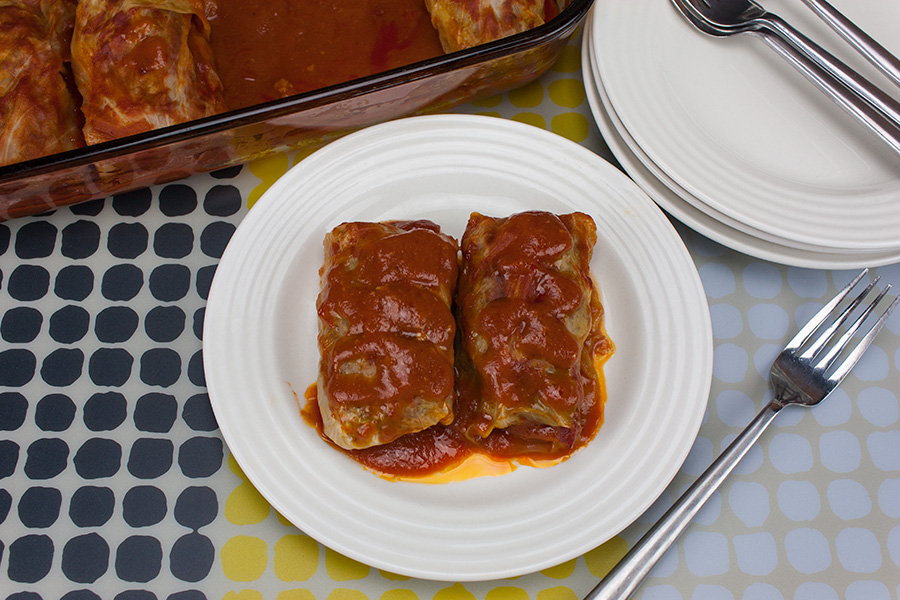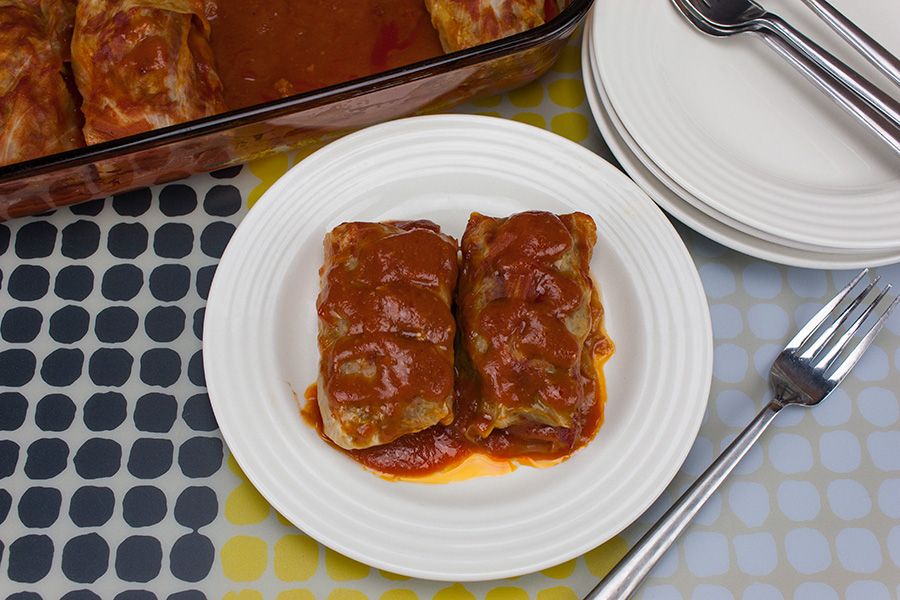 Prepare the cabbage leaves, score around the core with a paring knife. Boil the cabbage in a large pot for about 2 minutes. Peel off the softened leaves. Place remaining head back in the boiling water and repeat until all of the leaves are removed. Remove any tough stems from cooked leaves.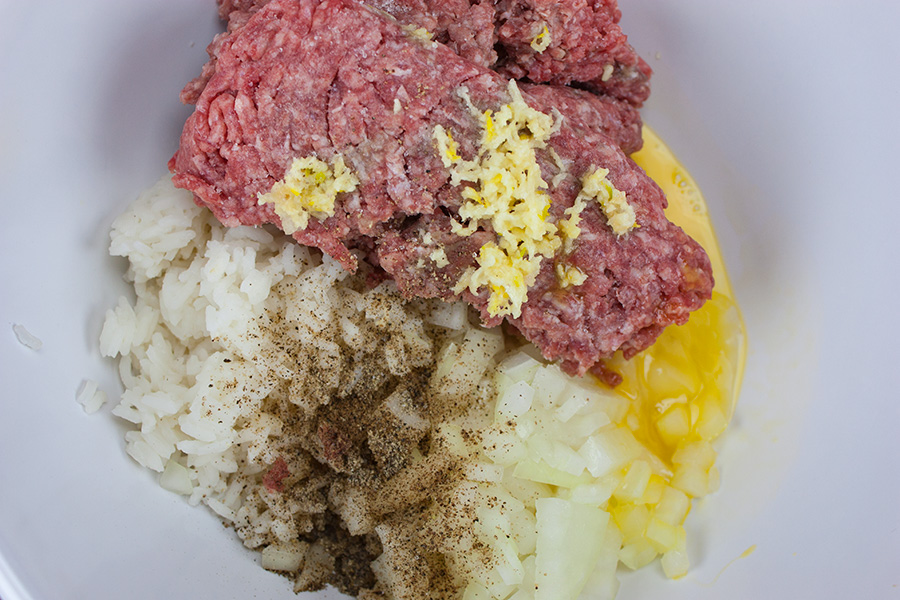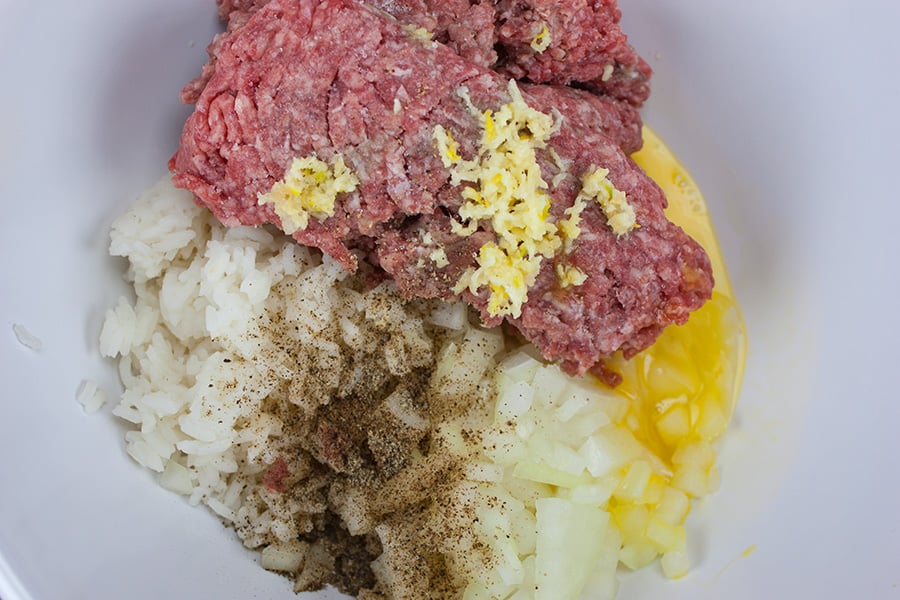 Combine the meat mixture ingredients in a medium bowl, set aside. Combine the sauce ingredients in a separate bowl. Spread a thin layer of the sauce in the bottom of a 9×13 baking pan.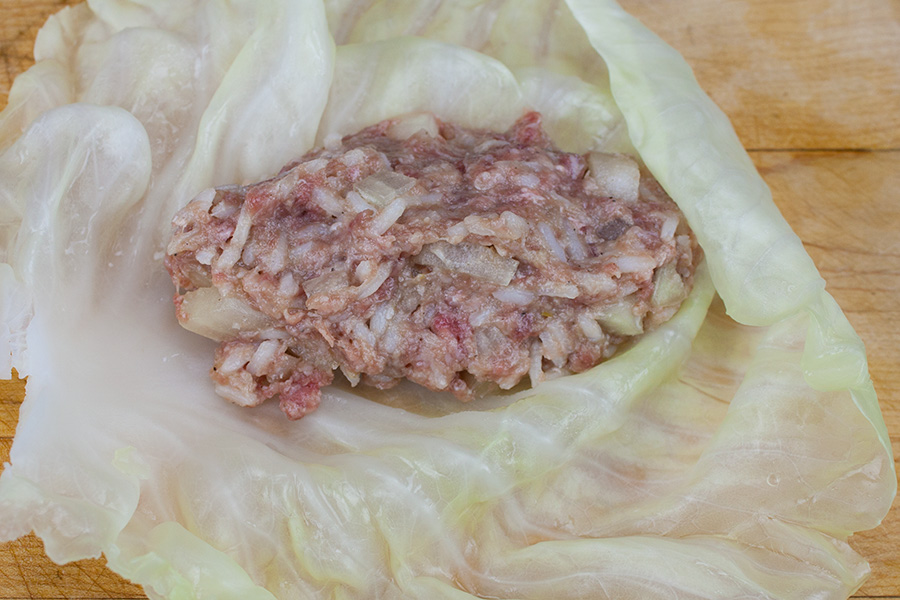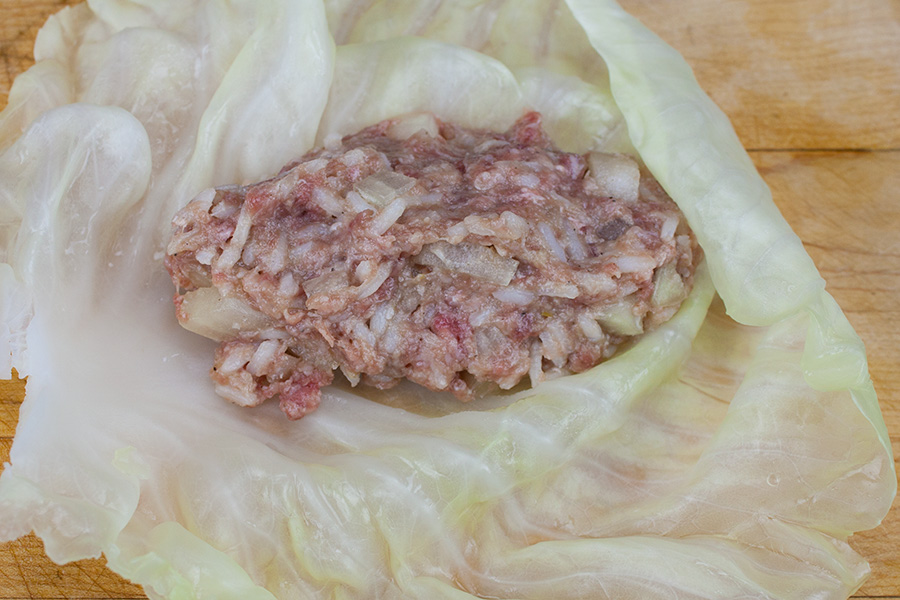 Lay the cabbage leaf flat, add 1/3 cup meat mixture in the center, fold in the sides and roll up the cabbage. Place seam-side down in the pan.  Repeat with remaining cabbage.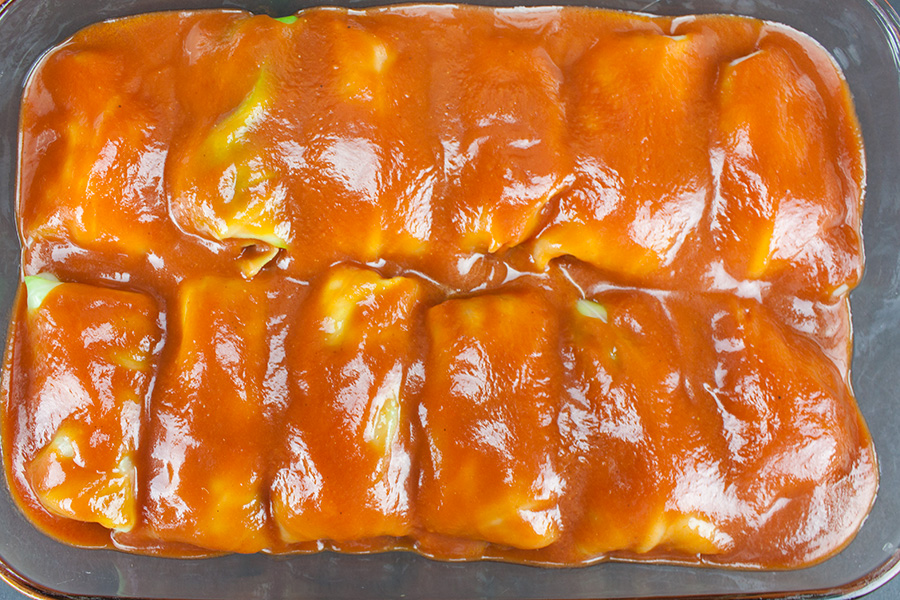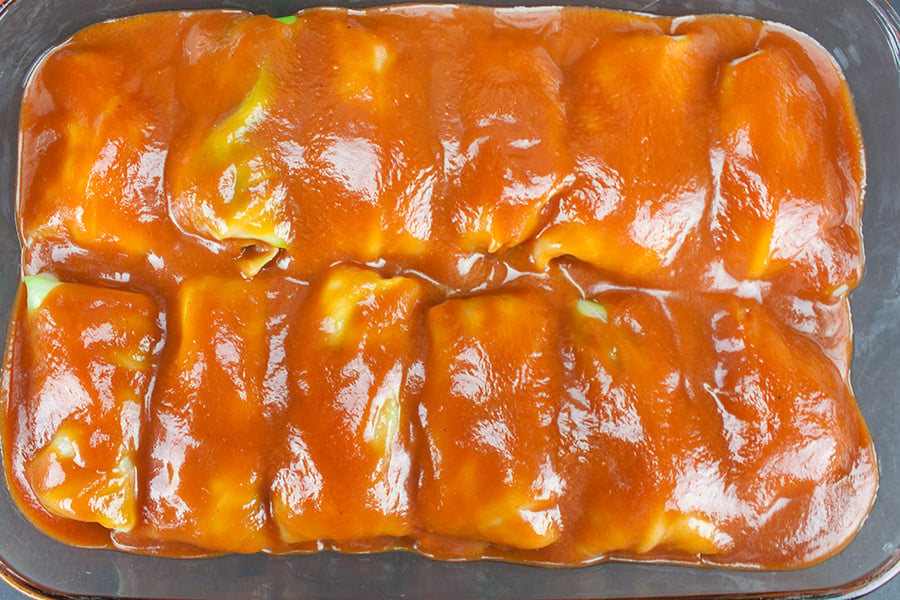 Cover with aluminum foil and bake for 1 hour.  Remove the foil and bake another 15-20 minutes.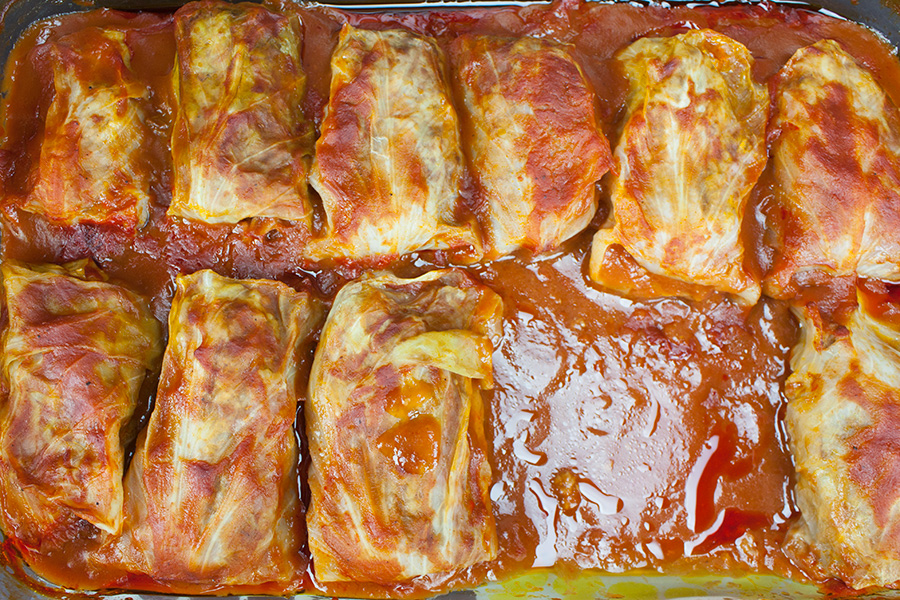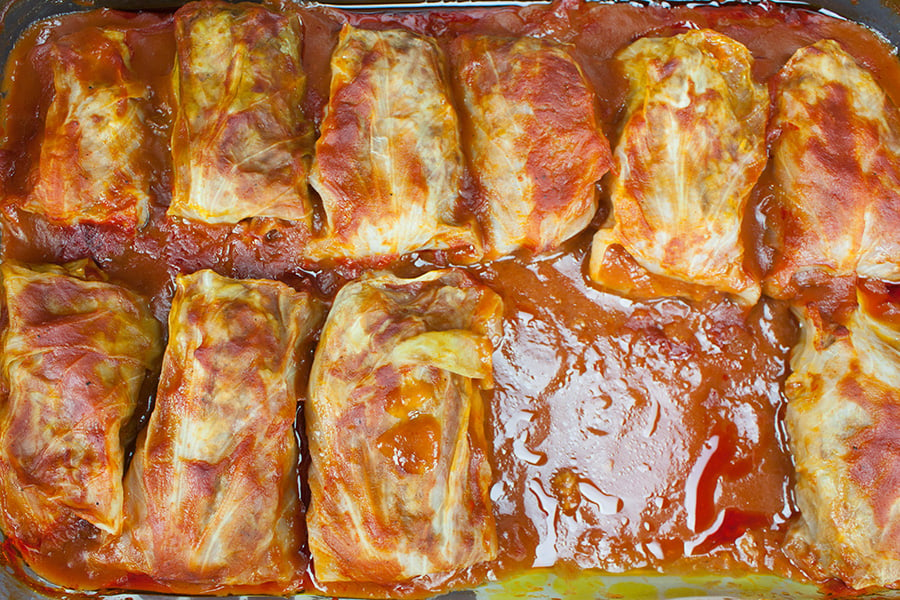 Serve and enjoy! Easy Stuffed Cabbage rolls can be made low carb just by omitting the rice in the meat mixture. I'm trying this next time I make this dish.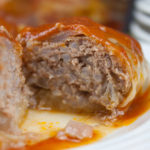 Easy Stuffed Cabbage Rolls
Easy Stuffed Cabbage Rolls - Tender leaves of cabbage stuffed and rolled with beef, garlic, onion, and rice, simmered in a rich tomato sauce.

Ingredients
12

leaves

cabbage

1

cup

cooked white rice

1

egg, beaten

1/4

cup

milk

1/4

cup

onion, diced

1

pound

ground beef

3

cloves

garlic, minced

1/2

teaspoon

salt

1/2

teaspoon

fresh ground pepper

Sauce:

1

15 oz can tomato sauce

1

10 3/4 oz can tomato soup

1

Tablespoon

brown sugar

Juice of 1/2 lemon

1/4

cup

Worcestershire sauce

Salt and pepper to taste
Instructions
Bring a large pot of water to a boil. (large enough to hold the whole head of cabbage)

Score around the core on the bottom of the cabbage with a paring knife. Boil the cabbage for 2 minutes, remove the soft leaves, repeat until you have 12 leaves.

Preheat oven to 350 degrees.

Cook rice according to package directions but reduce cooking time by 5 minutes so the rice is slightly underdone. Set aside.

In a medium bowl combine rice, egg, milk, onion, ground beef, garlic, salt, and pepper. Set aside.

In a separate bowl combine the tomato sauce, tomato soup, brown sugar, lemon juice, Worcestershire sauce, salt and pepper to taste.

Spread a thin layer of sauce on the bottom of a 9x13 baking pan.

Remove or thin any thick stem on cabbage leaves. Lay the cabbage leaf flat and add 1/3 cup filling to the center of the leaf. Fold in the sides and roll the cabbage up. Place seam-side down in the pan.

Pour sauce over the cabbage and cover tightly with foil. Bake 1 hour. Remove the foil and bake another 15-20 minutes. Allow cooling for 10 minutes before serving. (the sauce will thicken upon cooling)


More Delicious Recipes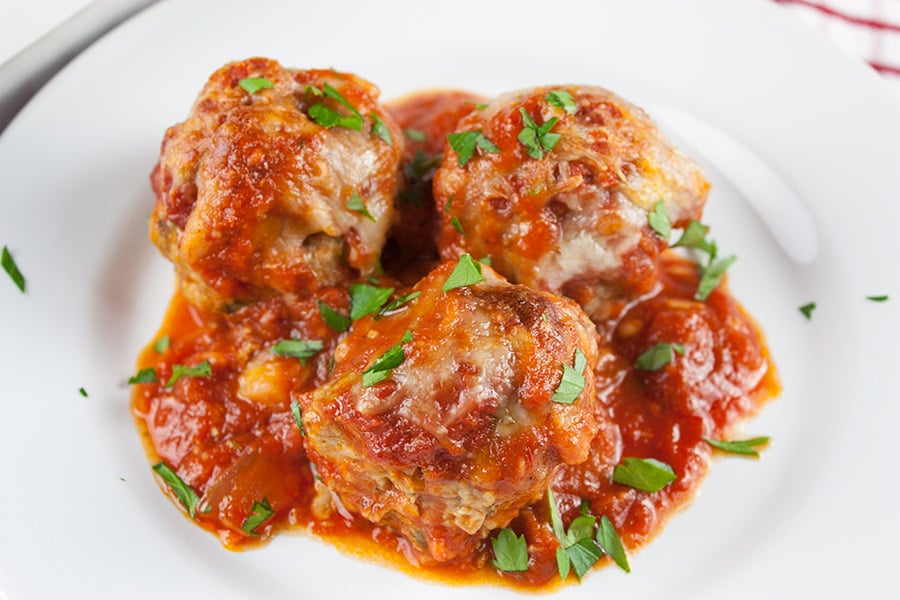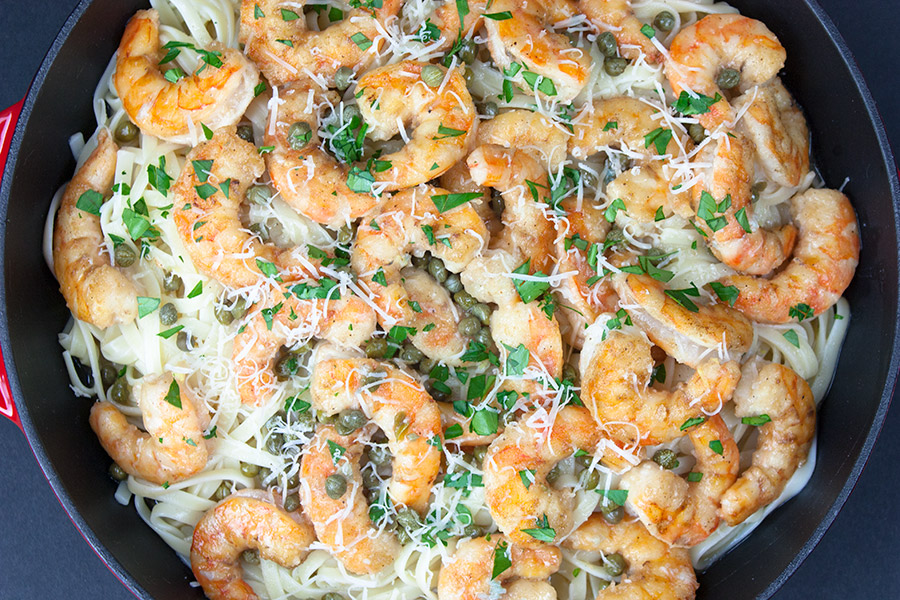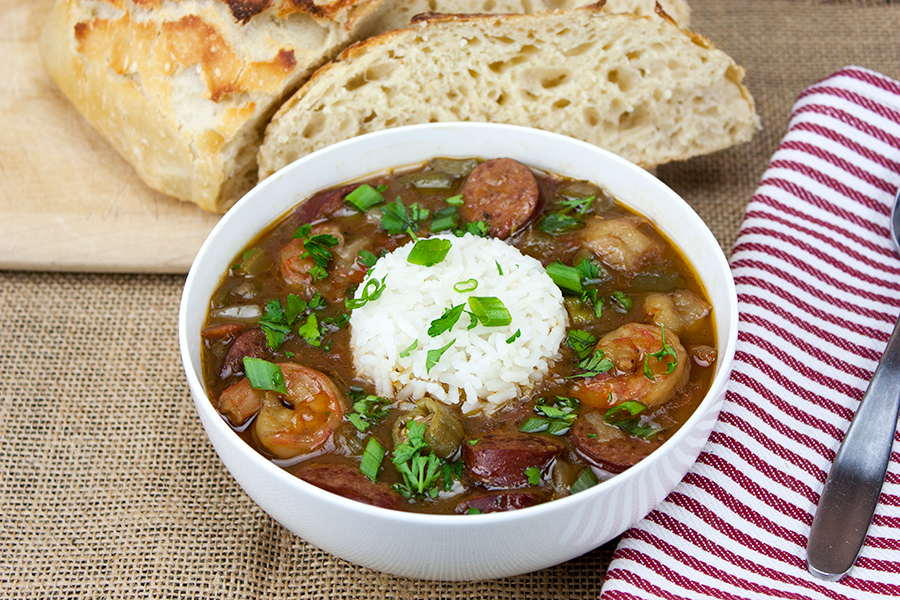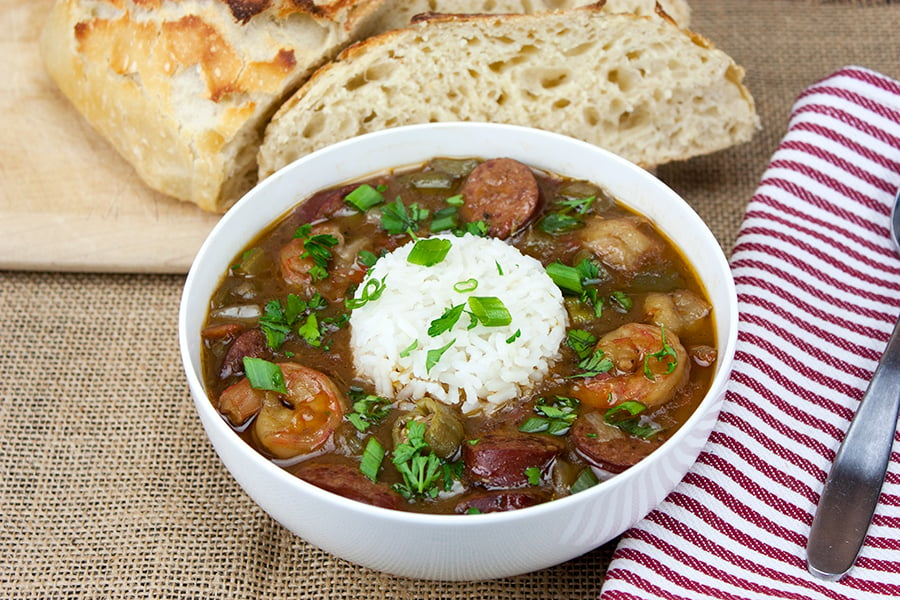 Recipe inspired by sugarapron