Vegan split pea soup is simple, hearty and so flavorful.  I received high praises from both my vegetarian daughter and my carnivore husband for this meal. I really thought my husband would be asking why there wasn't any ham in the soup. But instead, he said, "Babe, this soup is really, REALLY good". It's always a home run for me when I can please everyone with one meal.
Vegan Split Pea Soup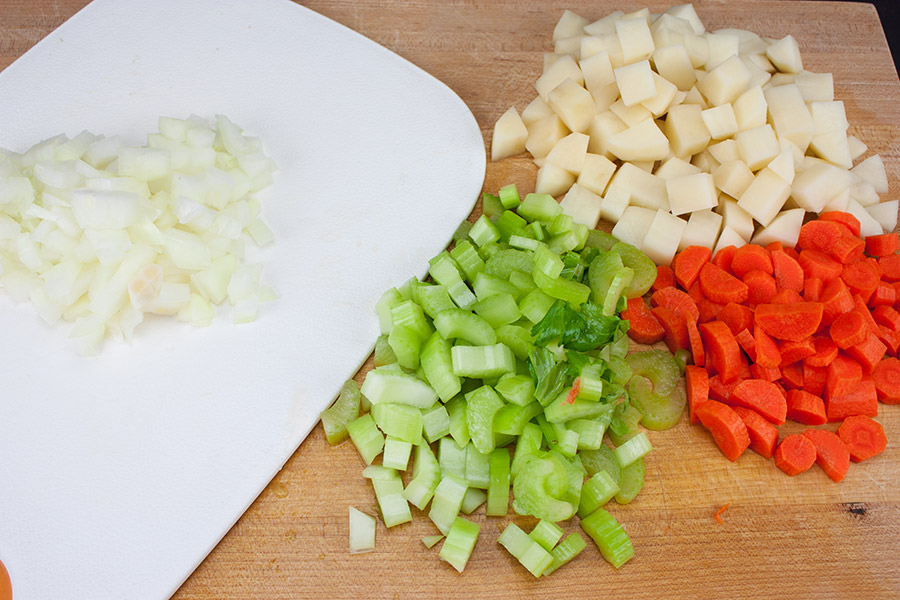 This soup is so easy. Just chop the vegetables, saute the onion in a large pot or dutch oven. Add the spices and saute another minute.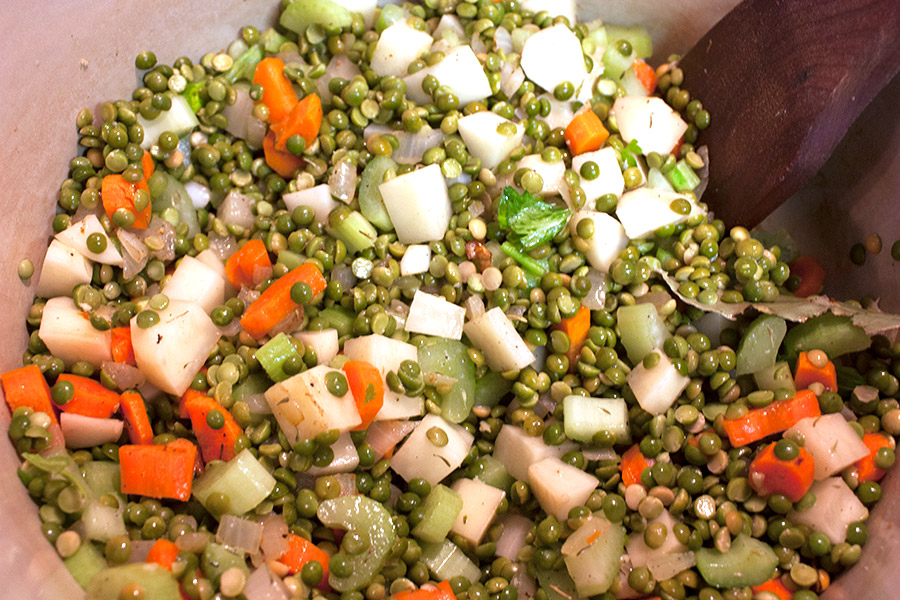 Add the split peas, carrots, celery, potatoes, and broth.  Bring to a boil, reduce heat to a good simmer and allow to cook until the peas are tender.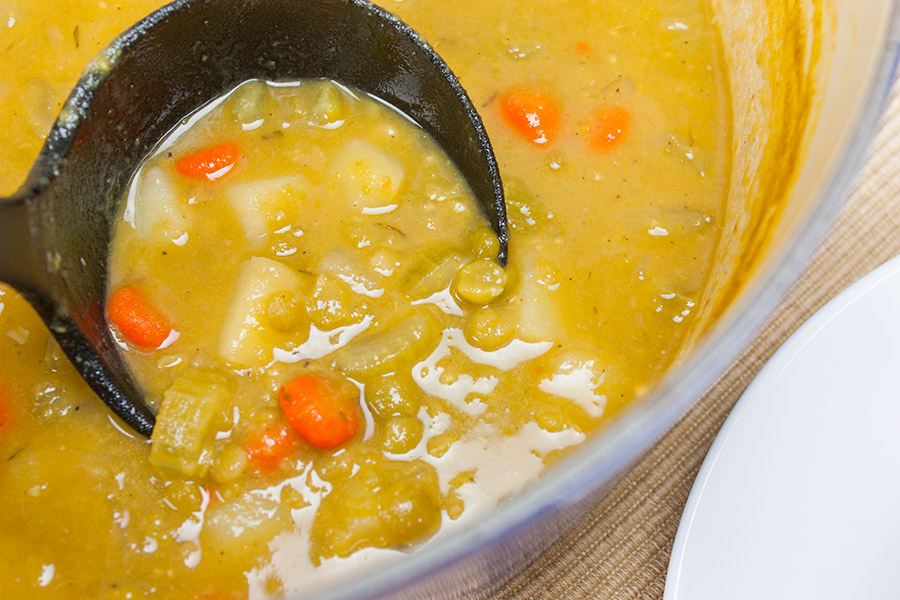 I love most all soups but I, like my husband, enjoy meat.  We did not miss the ham in this split pea soup one bit.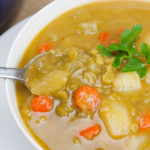 Print Recipe
Vegan Split Pea Soup
Vegan Split Pea Soup - Simple, hearty and so flavorful. You will never know it's vegan!
Ingredients
2

tablespoons

olive oil

1/2

medium onion, diced

2

cloves

garlic, minced

1/2

teaspoon

dried thyme

1

bay leaf

1

teaspoon

sea salt

1

teaspoon

ground black pepper

3

small carrots, diced

3

celery stalks, diced

1-2

medium potatoes, chopped

(I left mine unpeeled)

1

pound

dried split green peas, rinsed and sorted

8

cups

vegetable broth
Instructions
Add olive oil to a large pot or dutch oven over medium heat.

Add onions and sauté until the onions are starting to soften about 10 minutes.

Add the bay leaf, garlic and thyme saute for 1 minute.

Add the carrots, celery, potatoes, split peas, salt, pepper, and vegetable broth. Bring to a boil, then simmer uncovered for 45 - 55 minutes, stirring occasionally until peas are soft. (Be sure to have some bubbles in the pot from a high enough simmer or the peas might take longer to soften.)

Remove bay leaf.

Use an immersion blender to puree some of the soup, leave some chunks. Or place 2 cups of soup in a blender. Puree and return to pot.

Season with salt and fresh ground pepper to taste. Serve hot.

Soup will thicken as it cools.

(Add water in small increments to thin when reheating, if desired.)

More Delicious Recipes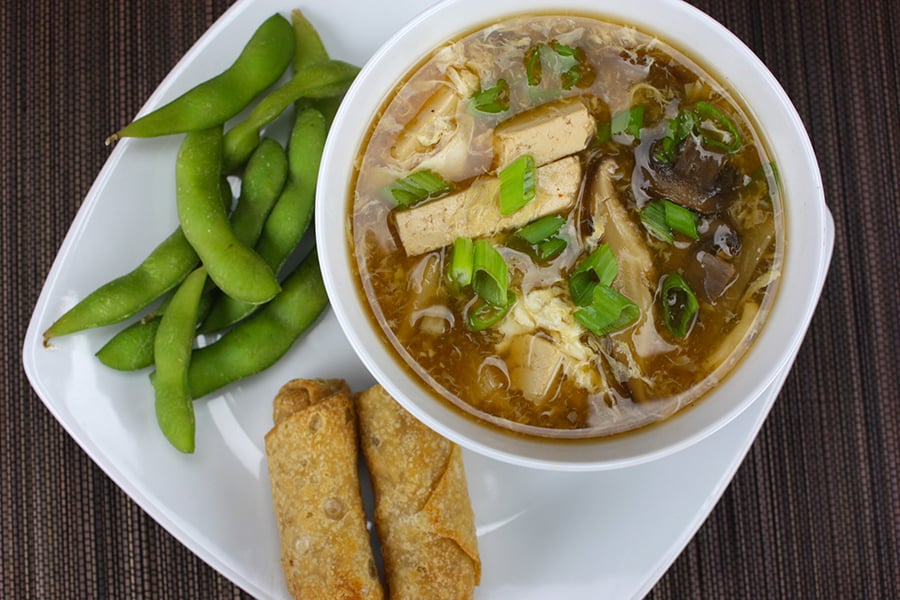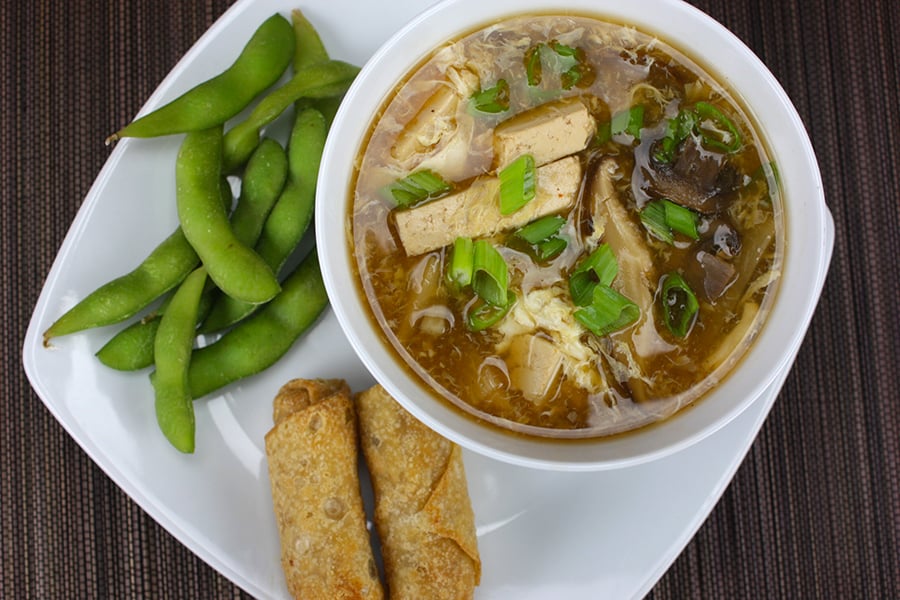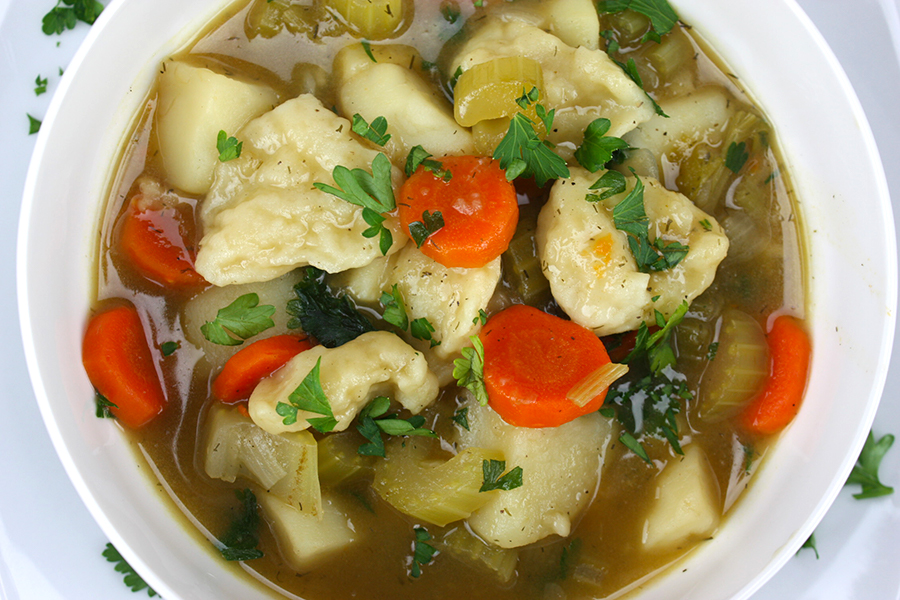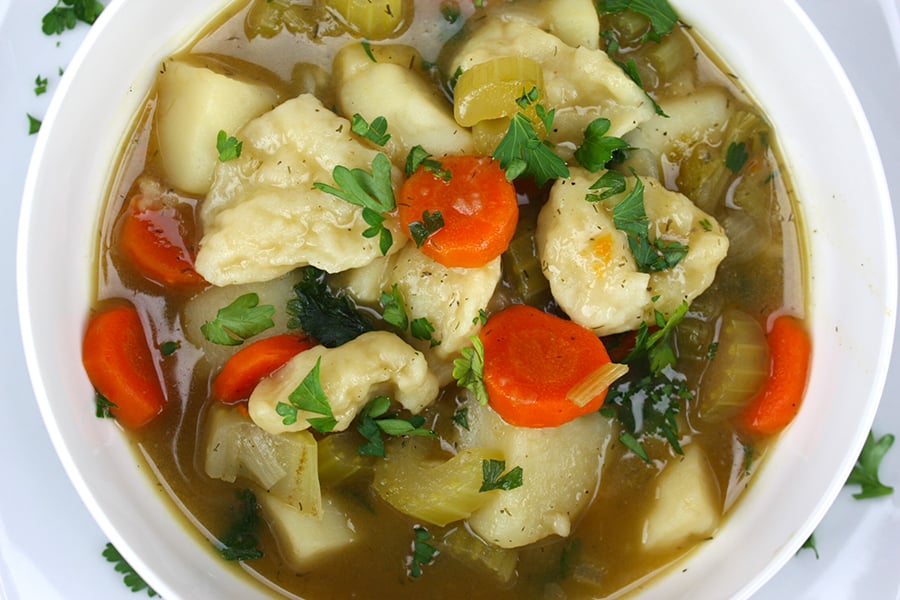 Baked Buffalo Cauliflower Bites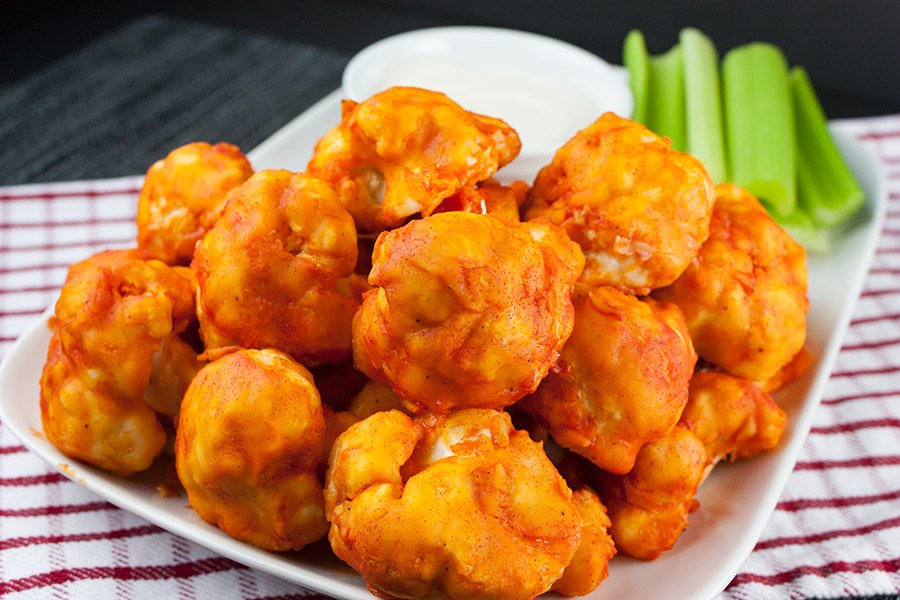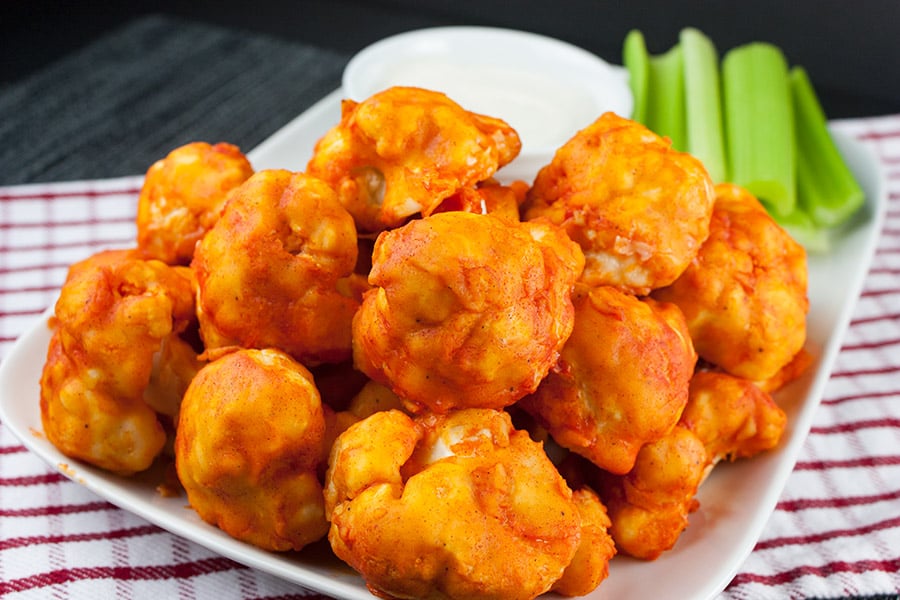 Recipe adapted from TheMostlyVegan