Carrot souffle has replaced sweet potato casserole at our holiday table for good! It's to DIE for! Who knew mashed carrots could taste this amazing? It's rich, creamy, fluffy, sweet and the most amazing cooked carrots you will ever eat! It could almost be dessert. Add this tasty dish to your holiday menu and receive rave reviews!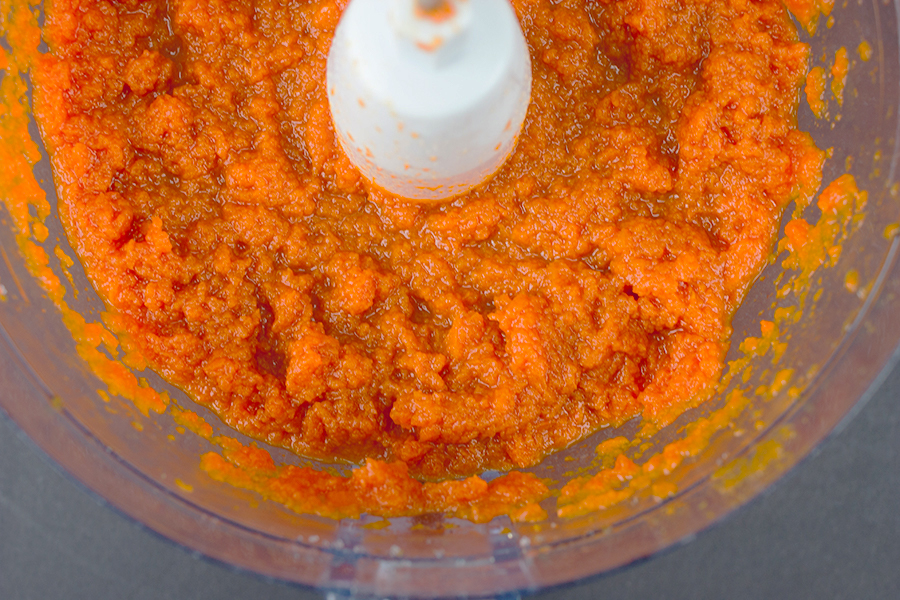 Peel, clean and dice the carrots into 1″ pieces. Boil in a large pot for about 30 minutes until very soft. While still hot place the carrots in your food processor or blender. Add sugars, baking powder, vanilla, flour, and mix. Add eggs, cinnamon, nutmeg, butter and mix until smooth. DO NOT overmix, you don't want it foamy.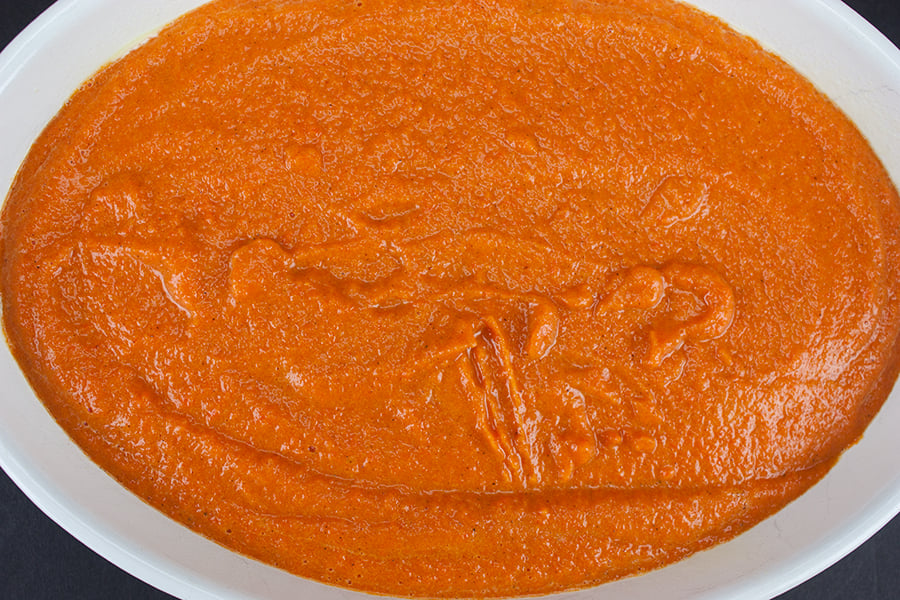 Pour into the casserole dish, smooth out the top and bake for about an hour. It will puff up in the oven but within minutes after removing from the oven it naturally settles.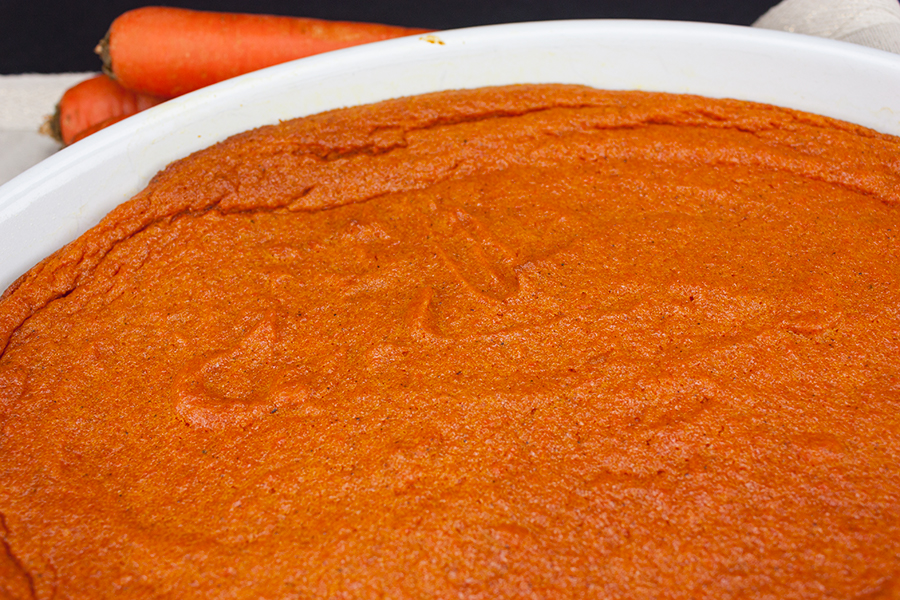 Serve, enjoy and listen to the praise!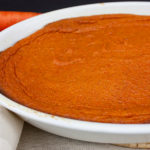 Print Recipe
Easy Creamy Carrot Souffle
Easy Carrot Souffle - The perfect side dish for any holiday table! Better than sweet potato casserole any day!
Ingredients
1 1/2

pounds

carrots, peeled

Dash salt

1/2

cup

sugar

1/4

cup

brown sugar

1 1/2

teaspoons

baking powder

1/2

teaspoon

vanilla

2

tablespoons

all-purpose flour

3

eggs

1/2

teaspoon

cinnamon

1/4

teaspoon

freshly grated nutmeg

1/2

cup

butter, melted
Instructions
Cut carrots into 1-inch chunks, place in a saucepan, cover with water. Add a dash of salt. Bring to a boil, cook for about 30 minutes or until carrots are very soft. Test with a fork.

Preheat oven to 350 degrees. Prepare a casserole dish with baking spray. (I've used a 9x9 square and or oval)

While carrots are hot, whip them in processor or blender; add sugars, baking powder, vanilla, and mix until smooth.

Add the flour, mix until smooth.

Add eggs, cinnamon, nutmeg then butter. (Note: Be careful not to over mix; you don't want a lot of foam.)

Place in the prepared casserole dish. Fill dish about three-quarters full, allowing for it to rise.

Bake for about 60 minutes or until center springs back to touch.
Notes
This recipe is easily doubled.