17 St. Patrick's Day Recipes
Sláinte! Everybody is Irish, at least one day a year! For me, I can actually claim some Irish so, of course, I like to embrace the food and culture on this day, and many others throughout the year.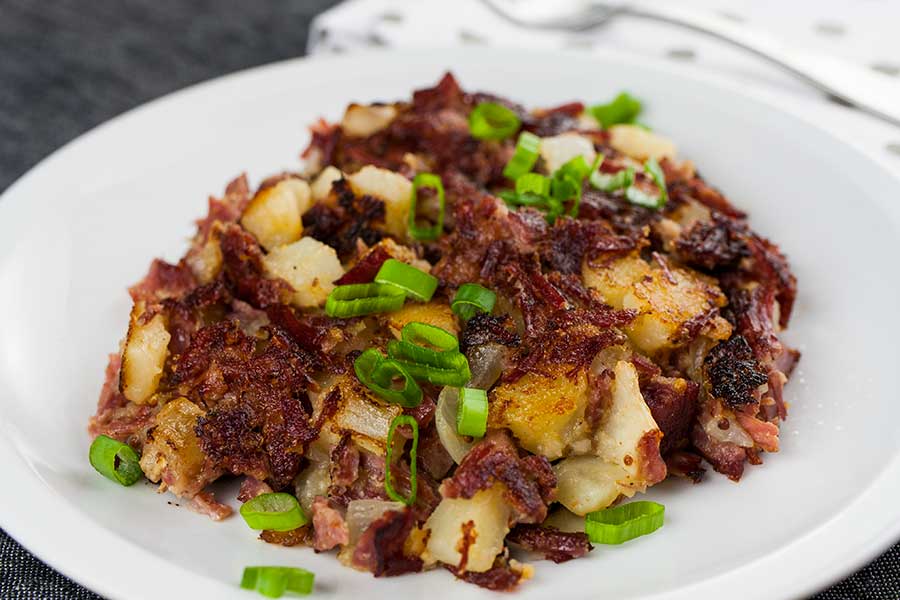 Let's all celebrate St Patrick by enjoying some delicious traditional Irish food! Believe me, there are more Irish recipes than corned beef and cabbage.
Now I don't know if it's my blood that calls back to these hearty stews and breads or my taste buds. Because it's all good! And I could eat corned beef every week!
So, if this is your first time trying out some Irish cuisine or an old pro, here are seventeen St. Patrick's Day recipes to help you celebrate! Try the corned beef at least. The hash the next morning … damn!
Slow cooker corned beef makes this meal easy and delicious at any time of the year. But since St. Patrick's day is right around the corner, grab one on your next shopping trip and be prepared!
These Loaded Irish Pub Waffle Fry Nachos are a spin off of an appetizer a local Irish Pub serves. Served on crispy waffle fries and topped with a homemade cheese sauce, they are the perfect appetizer for any sports party or tailgate!
Slow Cooker Guinness Beer Cheese Dip is a bold Irish beer-flavored cheese dip that is perfect for your St. Patrick's Day festivities!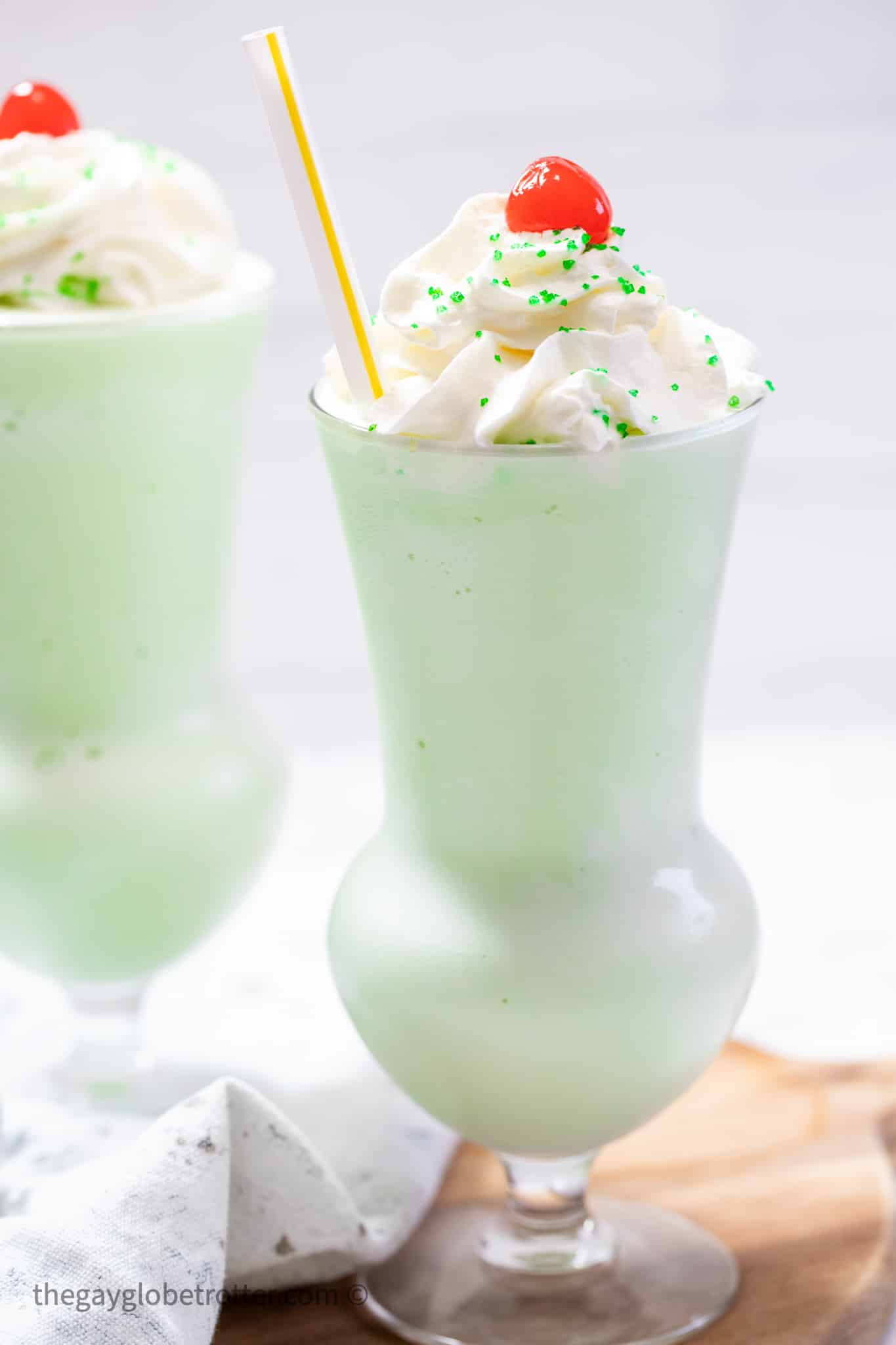 This copycat McDonald's shamrock shake recipe is creamy, minty, and perfect for St Patrick's Day.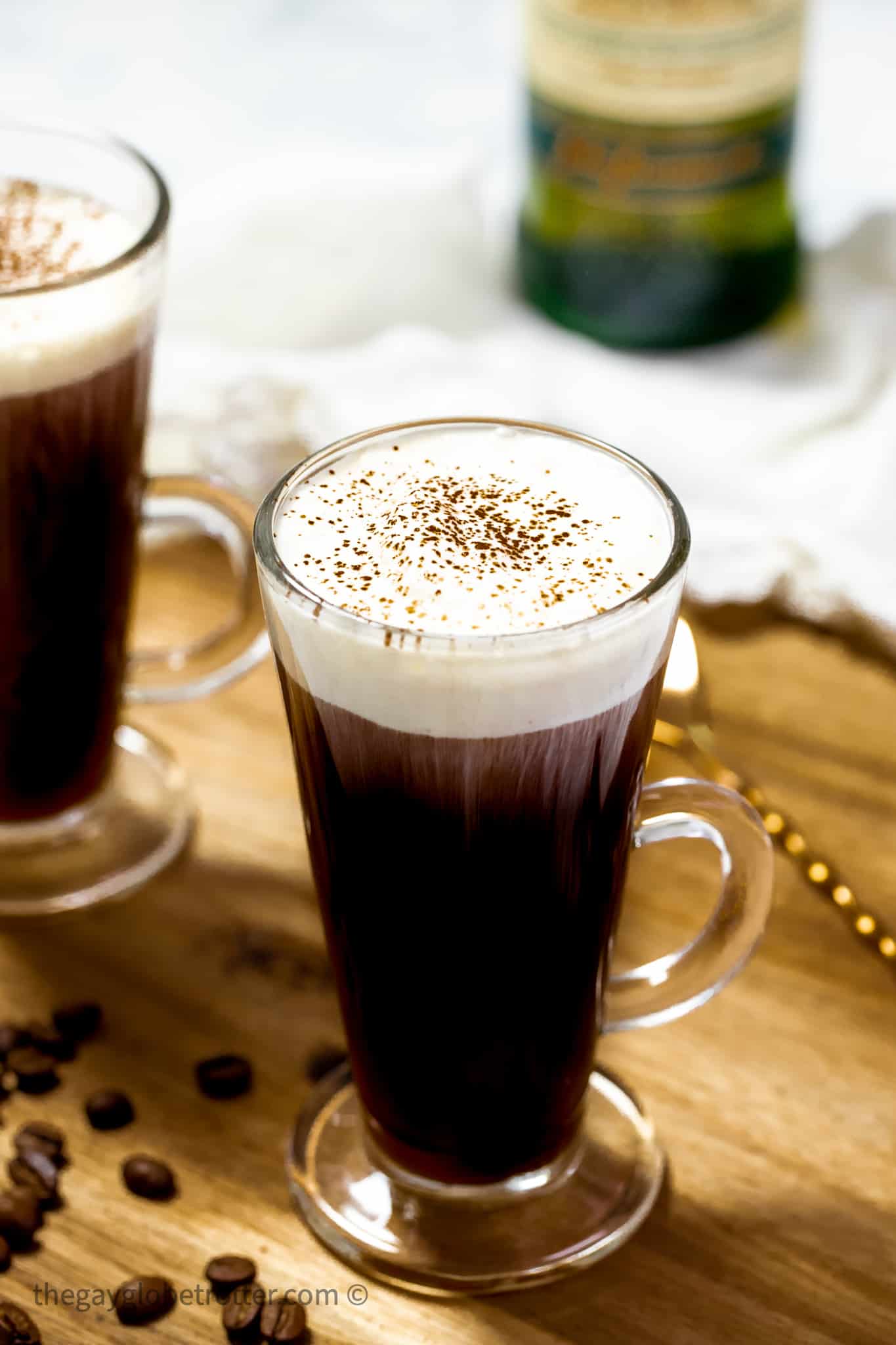 Irish coffee is made with Irish whiskey, brown sugar and coffee then topped with foamed cream for a delicious adult beverage that's perfect for St. Patrick's Day or weekend brunch!
Easy and crusty no-knead 5-ingredient beer bread recipe. Sweet, delicious, healthy and nutritious bread with a little prickliness.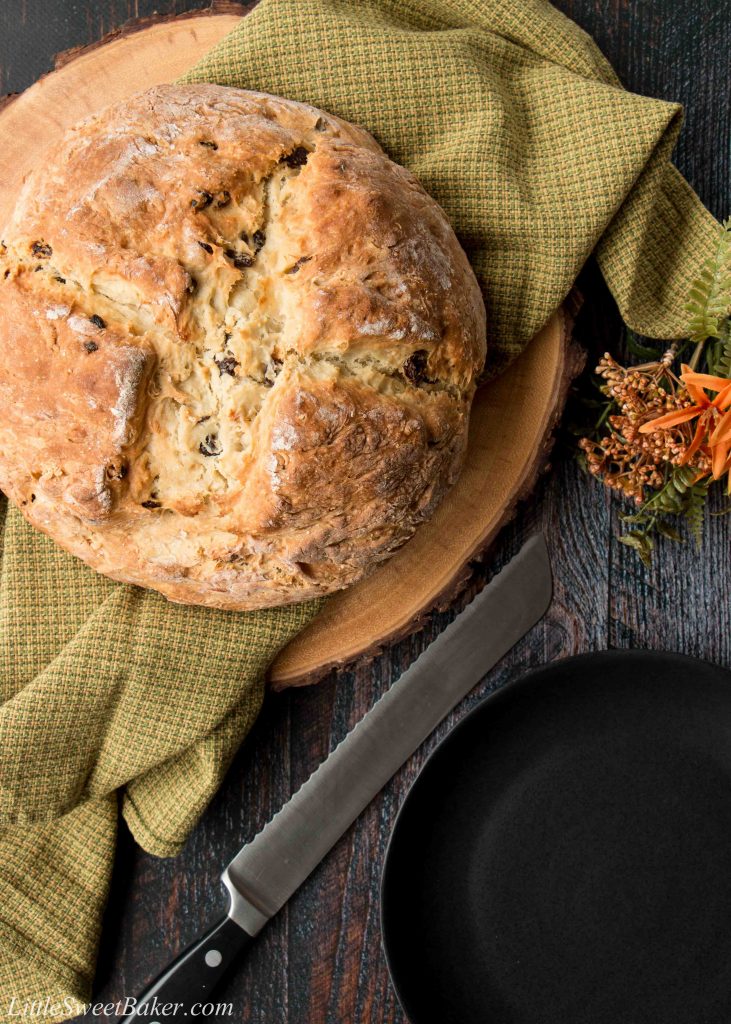 This bakery-quality Irish soda bread has a soft, moist and chewy center with a wonderfully crusty exterior. The best part about this no-fuss recipe is that you can have freshly baked bread in under an hour.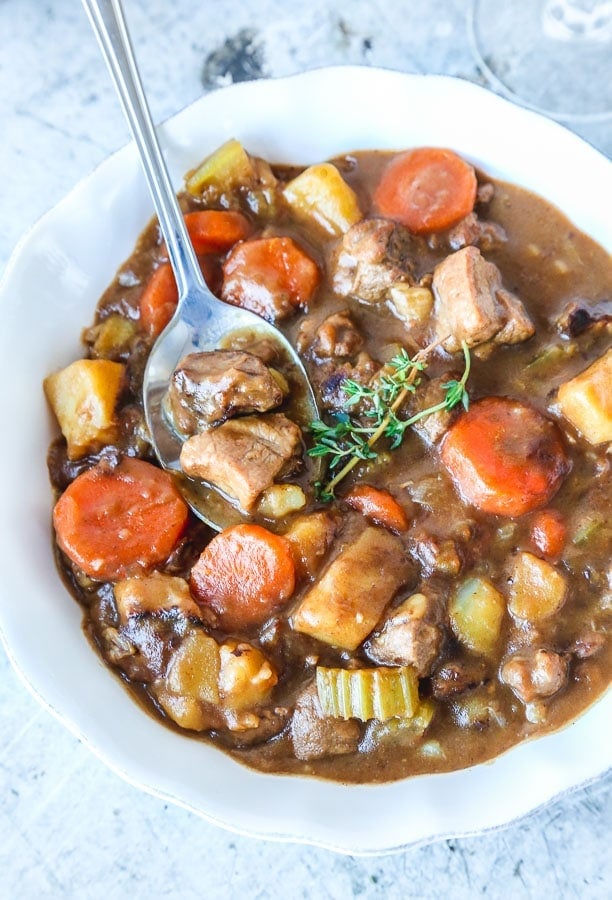 Irish lamb stew is a filling peasant Irish dish, made with very simple and cheap ingredients. This easy lamb stew takes about an hour to prepare.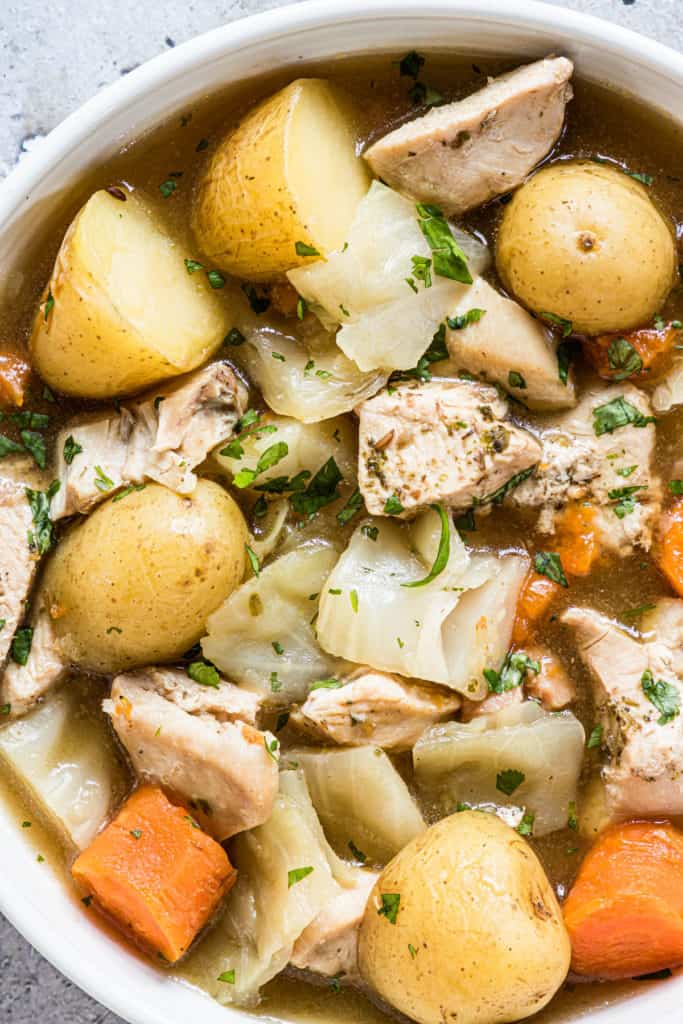 This hearty Dump and Start Instant Pot Chicken Stew recipe is full of pantry staples and super quick to make thanks to the Instant Pot.
Comfort food, layered on top of comfort food. With gravy. One for St Paddy's day!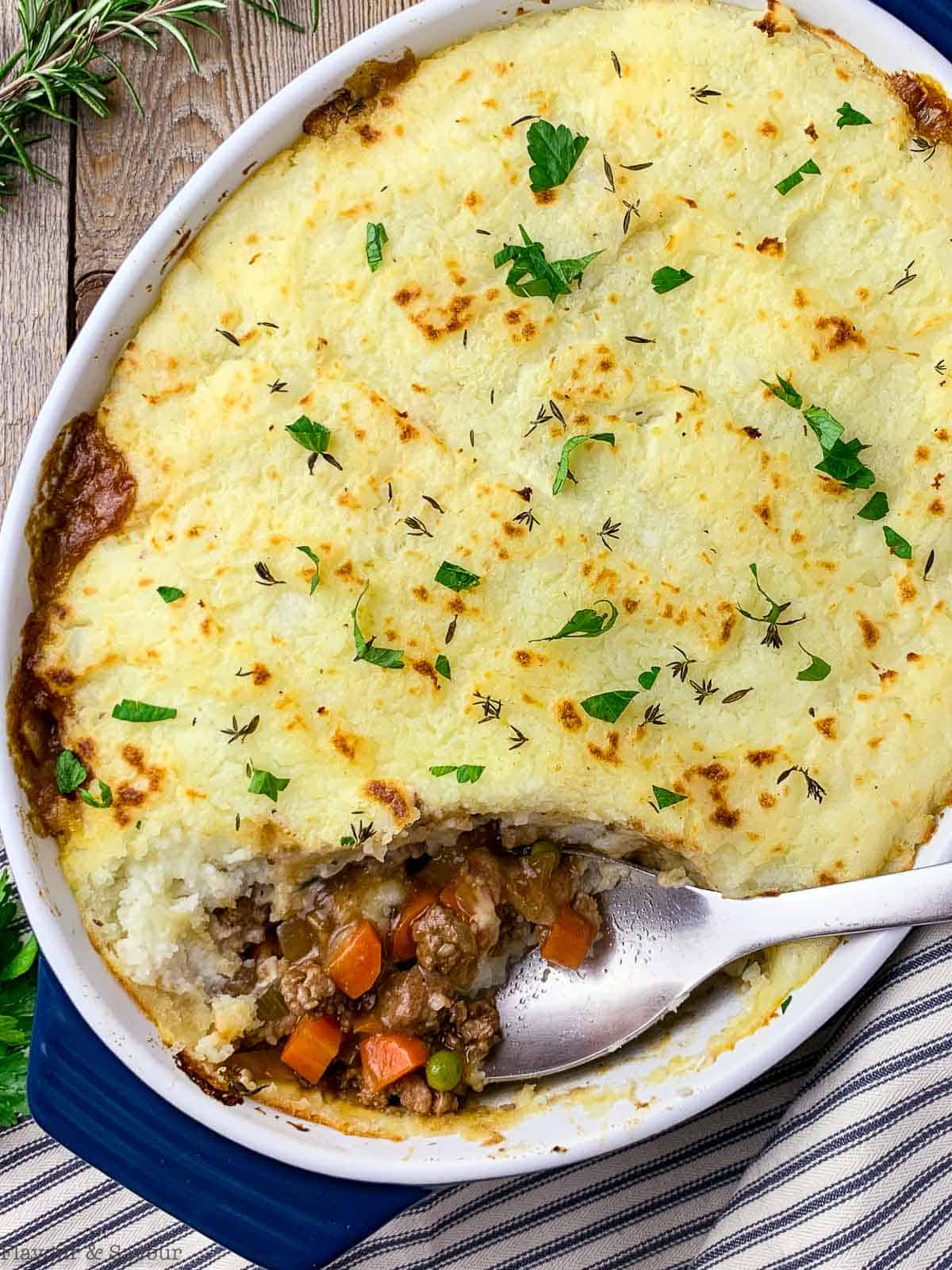 Go traditional on St. Patrick's Day with this classic Shepherd's Pie! Made with a rich, hearty filling and topped with fluffy mashed potatoes, this is cozy comfort food!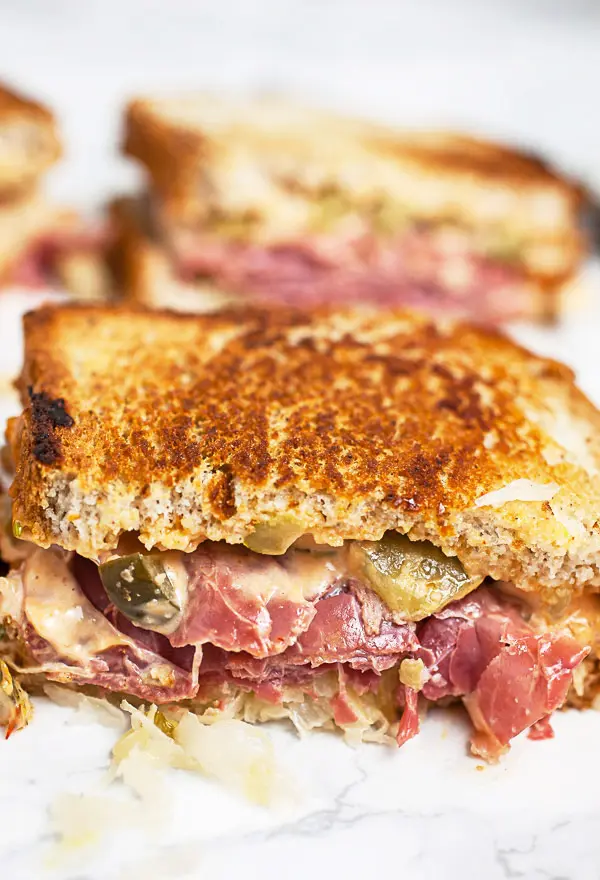 This Corned Beef Reuben Sandwich recipe is made with the best thousand island dressing, sauerkraut, and Swiss cheese. It's packed with flavor!
A perfect way to use leftover corned beef while serving up a deliciously crispy and flavorful meal packed full of flavor and texture.
Start with scratch-made and incredibly dense and chocolate chip studded brownies. Top with a minty buttercream layer and chocolate fudge frosting. This classic combination is a winner.
Get in the St. Patrick's Day spirit with these yummy Green Velvet St. Patrick's Day Cupcakes topped with the best Cream Cheese Frosting!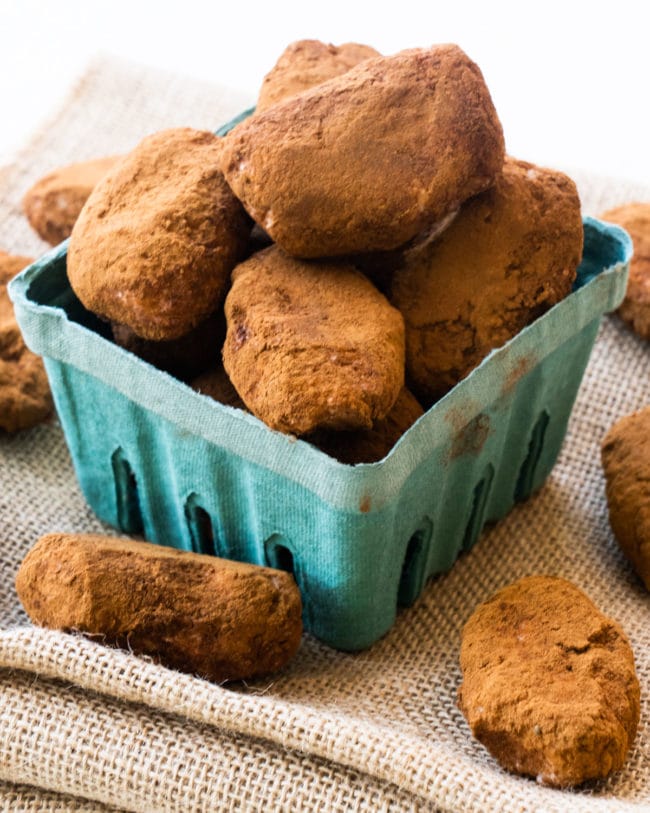 Homemade Irish Potato Candy that's easy to make and delicious! This old fashioned candy looks just like potatoes! Made with cream cheese and powdered sugar.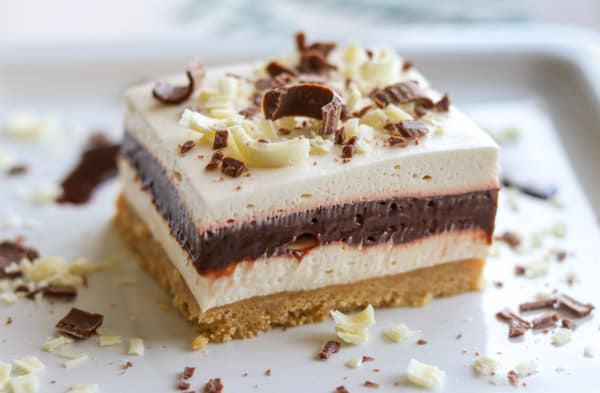 These No Bake Irish Cream Dream Bars are an easy dessert with a shortbread cookie crust, an Irish cream cheesecake layer, Irish cream chocolate pudding and my stabilized whipped cream.
Conclusion
Everything from breakfast, lunch, dinner, and cocktails are covered. We hope you like the list. If you try one of these recipes, drop us a line telling us what you thought of it. We love hearing from you.
Have a great St. Patty's day! Sláinte!