Lemon & Thyme Roasted Chicken
I love lazy Sunday afternoons watching movies and not standing over the stove all day. Roasted chicken is perfect for this sort of day. This recipe is so full of lemon and thyme flavor you can't go wrong. You prep the bird, pop it in the oven and then all you have to worry about are the side dishes. Oh yeah, and the laundry. The aroma wafting from the kitchen drives the family crazy. Makes for a hungry group. So you have been warned. There will be a lot of questions about when dinner will be on the table.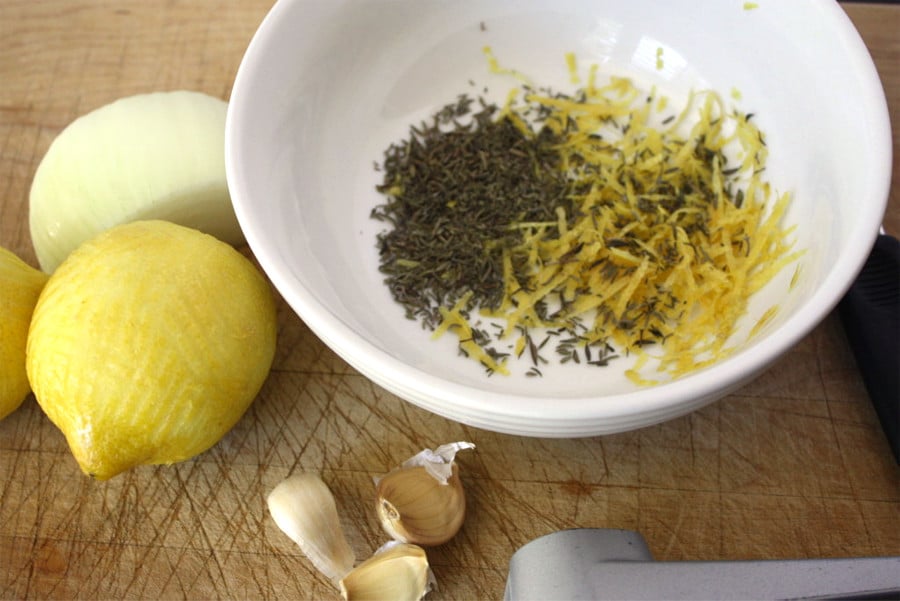 Zest, chop, slice, and dice. Mix lemon zest, garlic, thyme and softened butter together. Add a little salt and pepper.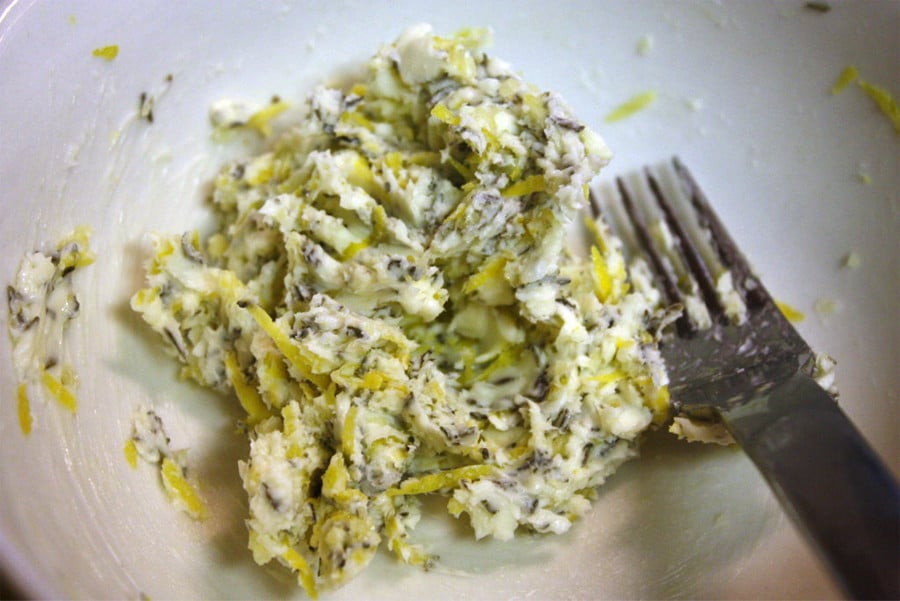 Place chicken in a roasting pan.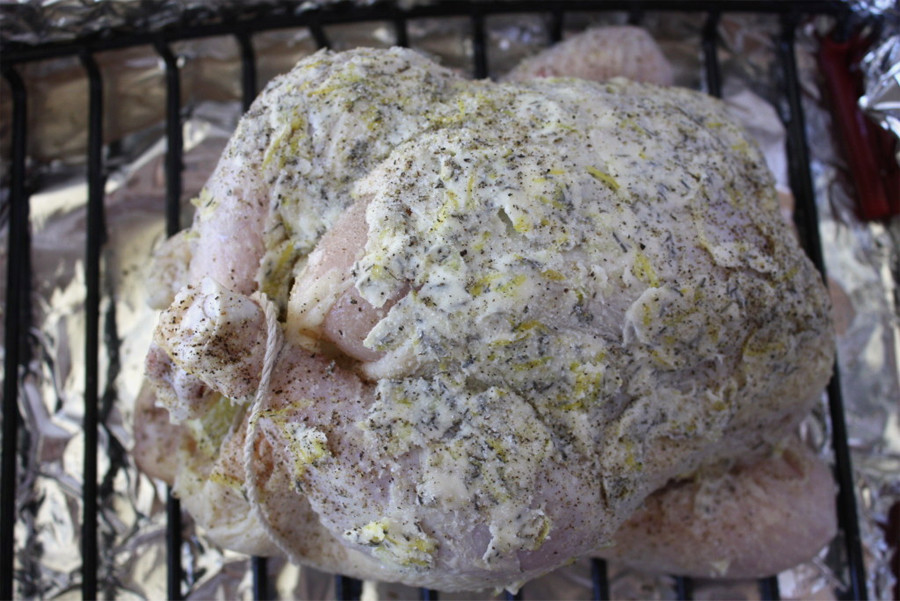 Stuff onion and lemon wedges into the cavity of the chicken. Slip your fingers under the skin of the breast to separate. Smear the butter mixture under the skin on both sides of the breast and all over the outside of the bird.  Tuck the wings under and tie the drumsticks together if desired.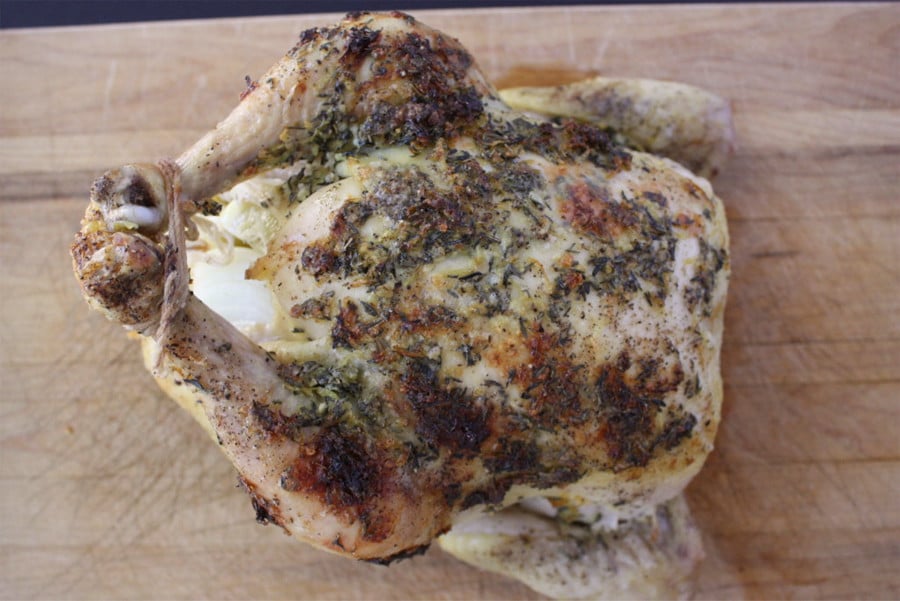 Bake for 1 hour to 1 hr and 20 minutes. Until a meat thermometer inserted into the thickest part of the thigh reads 165 degrees and juices run clear.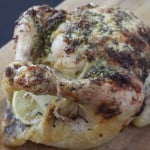 Print Recipe
Herb and Lemon Roasted Chicken
Lemon & Thyme Roasted Chicken - Moist, tender chicken full of lemon and thyme flavors!
Ingredients
1

whole Chicken, cleaned and dried

about 4 lbs.

3

Tbsp

Butter

3

Garlic cloves, minced

1

Tbsp

dried Thyme

2

Lemons, zested

1

small Onion, cut into wedges

Salt and pepper to taste
Instructions
Preheat oven to 425º F

In a small bowl, mix the butter, garlic, thyme, and zest from 2 lemons. Add a little salt and pepper.

Place chicken inside a roasting pan

Cut one of the lemons into wedges and place inside the cavity along with the onion wedges.

Tuck the wings under and tie legs together (optional) with water-soaked twine

Place some of the butter mixture under the skin of the breast and rub the outside of the chicken with the remaining butter mixture.

Squeeze juice from the remaining lemon over the chicken, then sprinkle the chicken with salt, pepper.

Roast in 425º F oven for about 1 hour and 20 minutes (using a meat thermometer test the temperature, when it reaches 165º F, the chicken is cooked through)

Remove from oven and let rest for 10 to 15 minutes before slicing and serving

If skin starts to darken too much while roasting, lightly place aluminum foil over the chicken and leave in place for the remainder of the cooking time