15 Crowd Pleasing Game Day Recipes For Your Next Party
When we have friends and family over for an all-day, fun-filled football fiesta, it's more like grazing than prepared meals.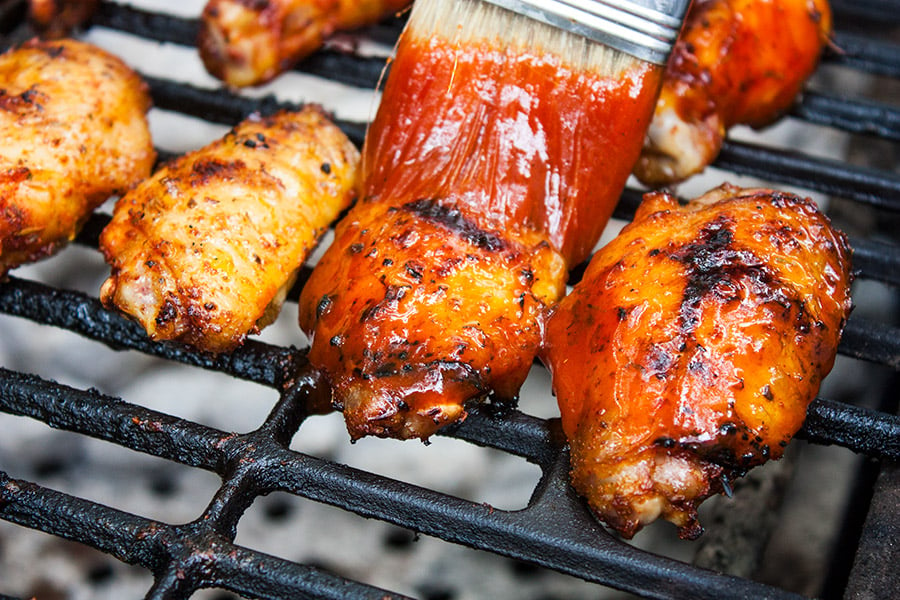 Game day recipes come out when football season fires up. It's just part of it.
It's a constant 'walk into the kitchen' and grab a handful of something. Only to repeat yourself 30 minutes later.
This can go on for hours.
This is why it's always good to perhaps prepare a few things for your voracious visitors for the big game.
Hopefully, you will find a few things on here that you know will hit the spot for your friends or family for the next football party.
So let's take a look at some awesome game day food!
Game Day Recipes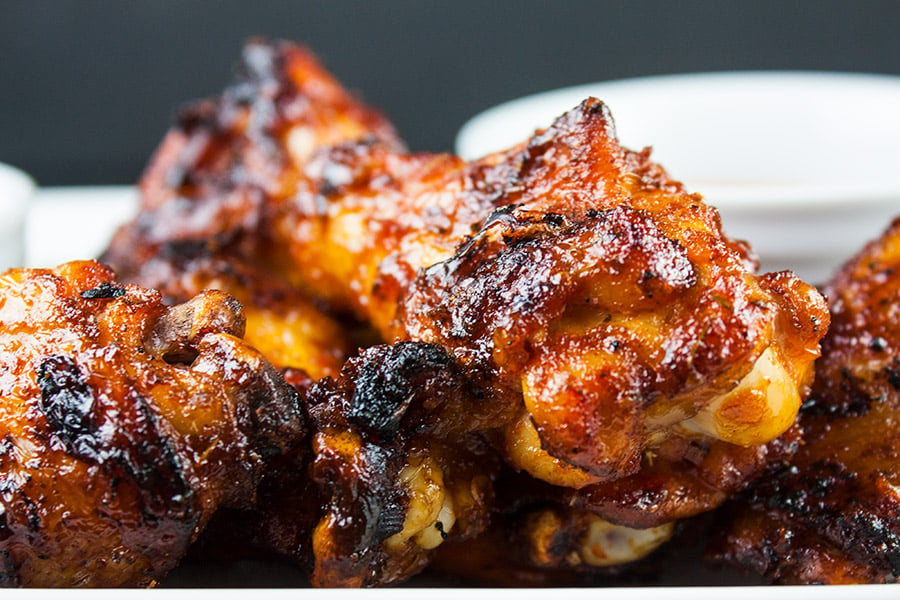 This version of barbequed wings has a spicy Cajun rub meeting up with some sweet Pecan wood smoke, then finished off with an aromatic hot sauce.
This barbequed wing will please you to no end. It literally is the best wing I have ever tried, much less made myself. Any any game day or super bowl party is not complete with some chicken wings!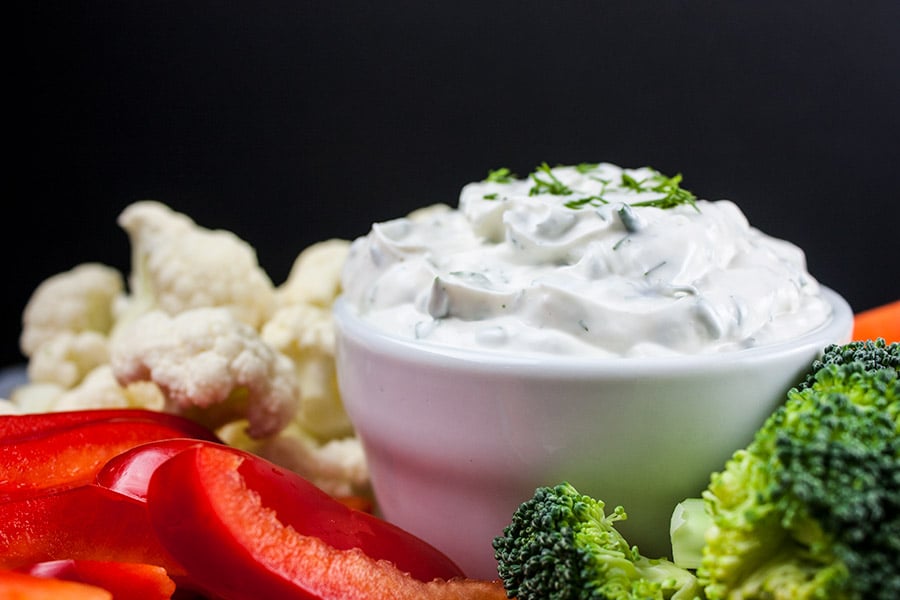 Light, cool, creamy and seasoned to perfection with fresh herbs.
Serve with your favorite garden crisp vegetables and dip to your heart's content.
Adults, as well as kids, will eat their vegetables as long as you serve this dip.
Not only is it yummy, but it's also mostly healthy.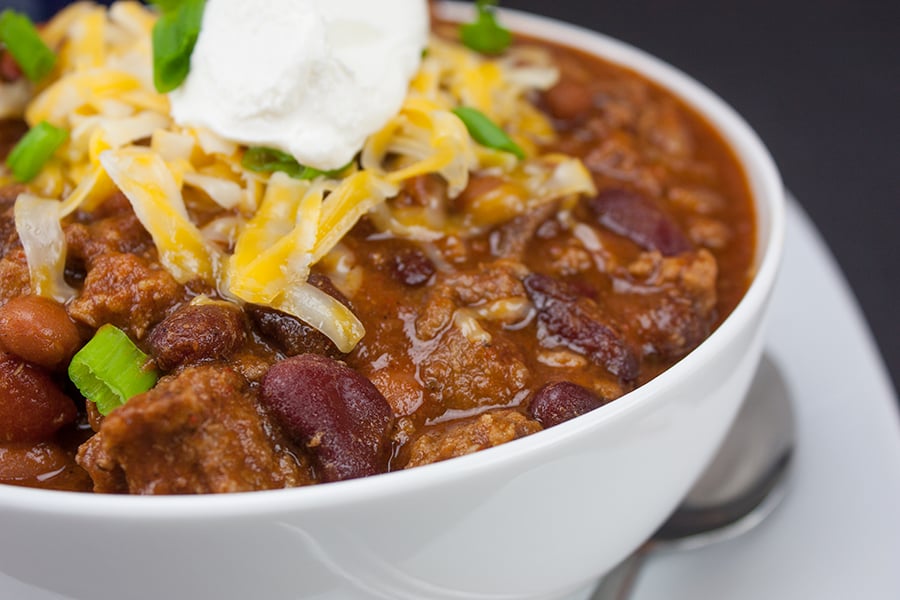 Chili is the perfect warm-up meal, right?! This is the best we have ever eaten.
I know, everyone says that about their favorite recipe but I swear this is the ONE.
It's not a loose soup, it's thick, chunky and loaded with rich flavor certain to please the entire family.
It's also perfect for game day gatherings. A one pot, easy meal that can easily feed a crowd.
A list of game day recipes would not be complete with a solid, delicious, hearty chili!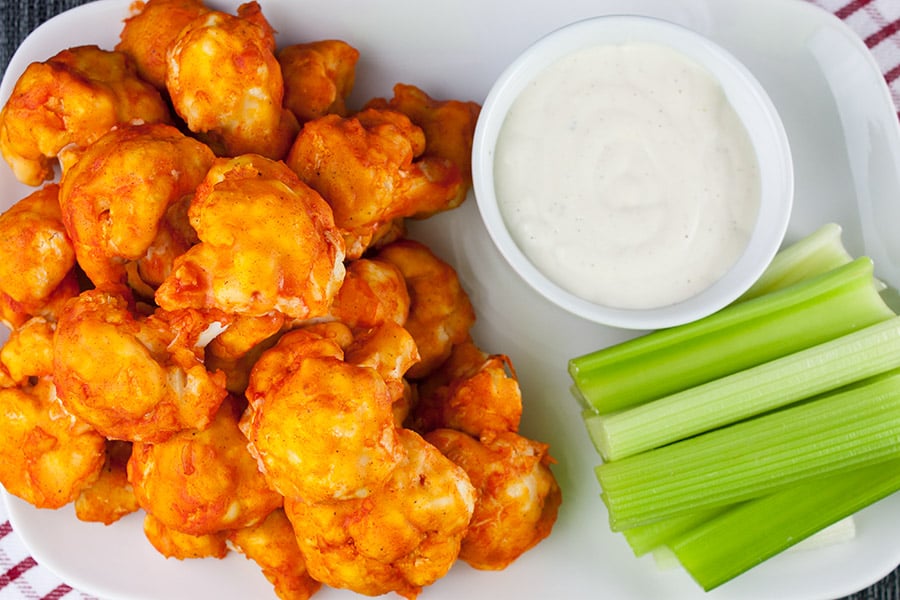 These buffalo cauliflower bites are crispy on the outside and just tender enough on the inside.
The cauliflower doesn't become mushy, there is still a slight crunch to it.
We were surprised that we actually enjoyed these faux wings as much as we did.
They were a huge hit with our vegetarian daughter as well, and she can be hard to please.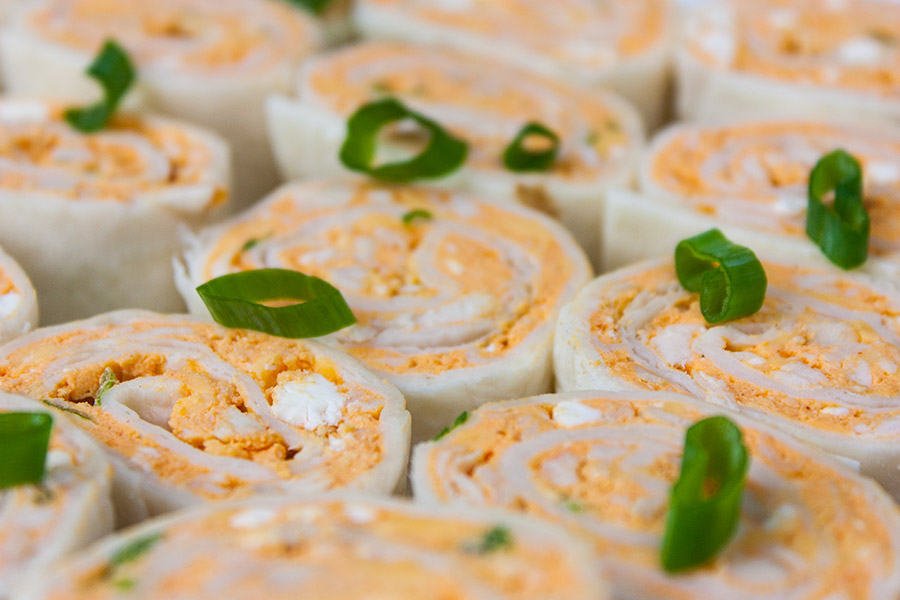 Easy buffalo chicken pinwheels are the perfect party, barbecue, game day or large gathering appetizer. It's a crowd-pleaser!
Super easy to make ahead and keep in the fridge until ready to serve. Cool, creamy, tangy and loaded with buffalo wing flavor.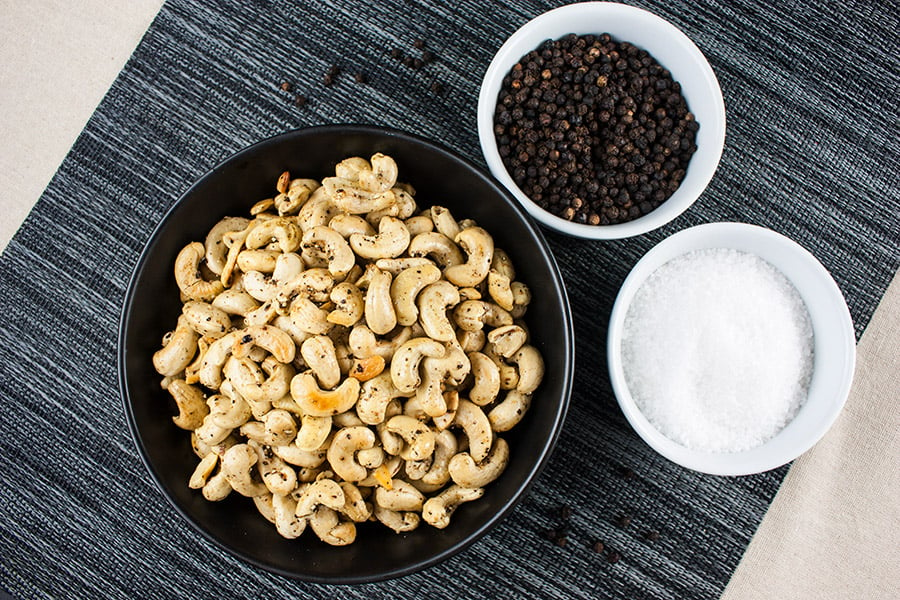 Need a little nibbler to go with your favorite adult beverages? Try some of your own homemade roasted cashews.
Salt and pepper roasted cashews have become a new favorite snack in our household.
I was tired of paying those outrageous prices so decided to give it try at home.
Tantalize your taste buds with these spice-kissed roasted cashews!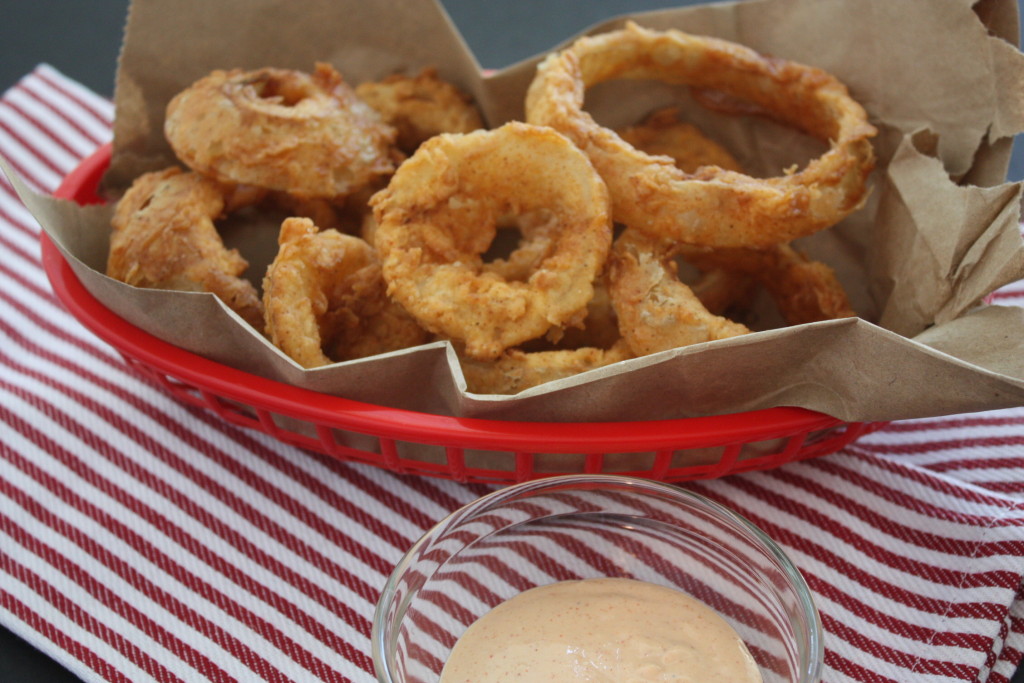 While not a fan of Leigh's because she hates the smell of frying grease in the house, these onion rings deliver!
She could not deny how awesome they were.
They are perfectly seasoned with just the right amount of batter to make the perfect onion ring.
I included this recipe because they're the bomb and maybe you could care less about frying in your house.
If I had my way, there would be a lot more of that going on here at ground zero.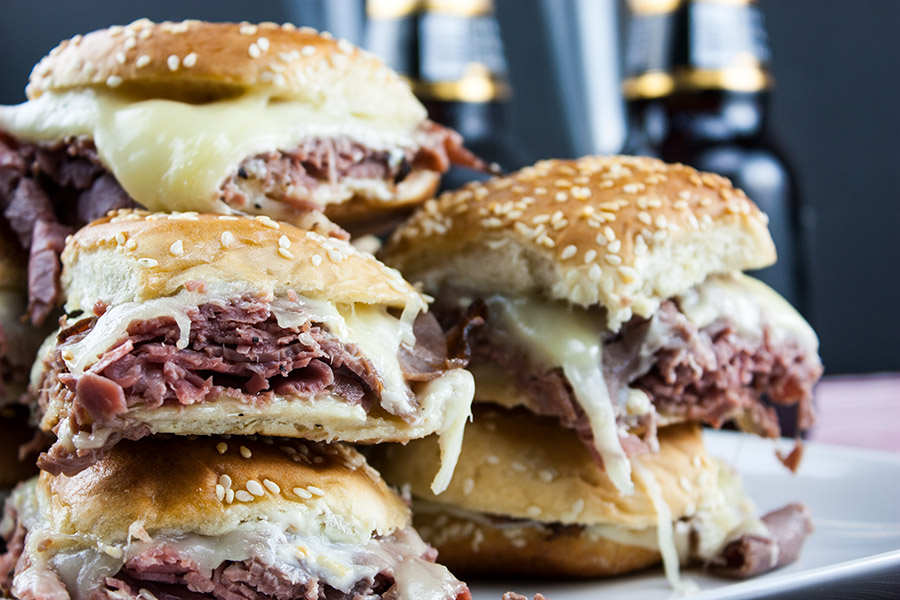 Roast beef sliders with horseradish sauce are a great game day, party or weeknight recipe.
Easy to prepare for a crowd or just a movie night with the family.
A creamy spicy horseradish sauce, layered with thinly sliced roast beef covered with gooey, melty cheese in a hand size toasty bun.
Two of these and you're good. Three and you're stuffed. Four … well, you may have just made a mistake.
Don't ask me how I know this.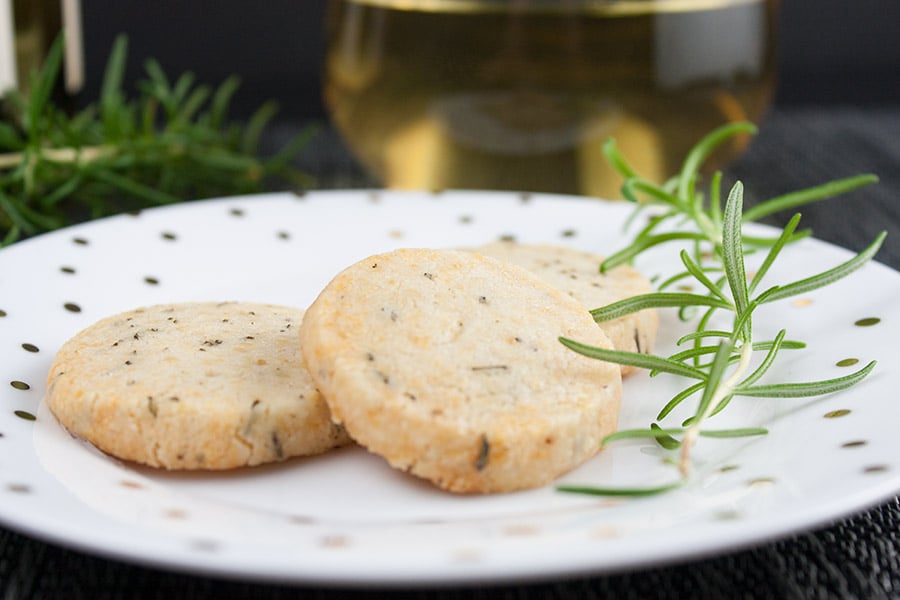 Savory parmesan rosemary shortbread is tender, buttery, and exploding with cheesy herb flavor.
Fresh rosemary, parmesan cheese and loads of fresh cracked black pepper make this the perfect cocktail appetizer or just as a snack.
We couldn't keep our hands out of the jar, even if we weren't holding a cocktail in the other hand.
Not all of your game day recipes have to be grilled or fried. This is good!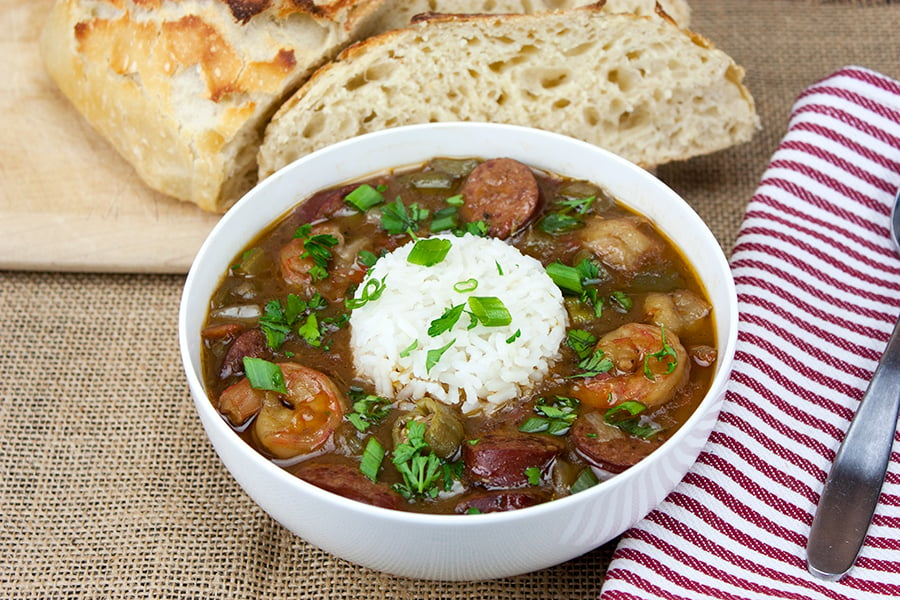 Shrimp and sausage gumbo is a must for us during the cold weather months. But we say why wait until it gets cold?
We could eat this every week, it's that good.
It's as close to authentic New Orleans style gumbo made at home that you will find.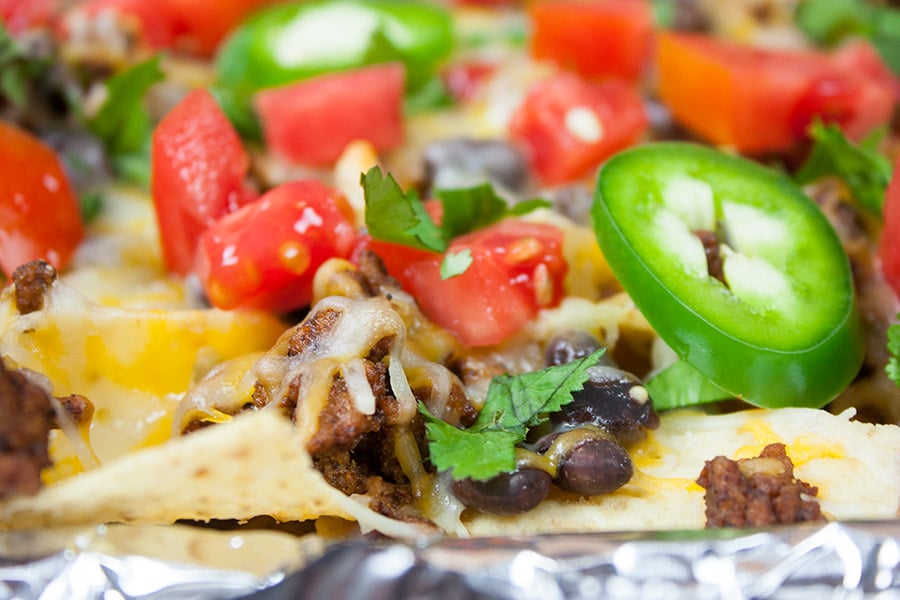 Sheet pan beef nachos are a quick and easy dinner or snack. Perfect for a crowd or movie night in with the family.
Take these to any level you like. Pick and choose what you like on your sheet pan beef nachos and customize to your taste.
Who doesn't love the easy one pan cook and clean up?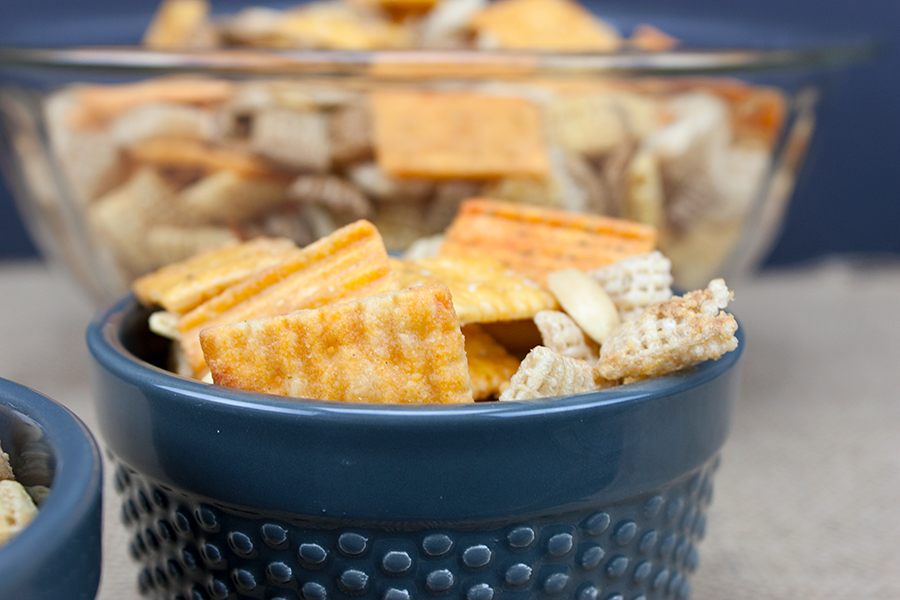 Spicy cheddar snack mix is a must have at all parties, gathering and game day festivities!
It's the perfect blend of spice and cheese flavors.
I suggest making several batches because it doesn't last long.
It's perfect for some light munching when you don't feel like mowing down on a heavier dish. A perfect party snack!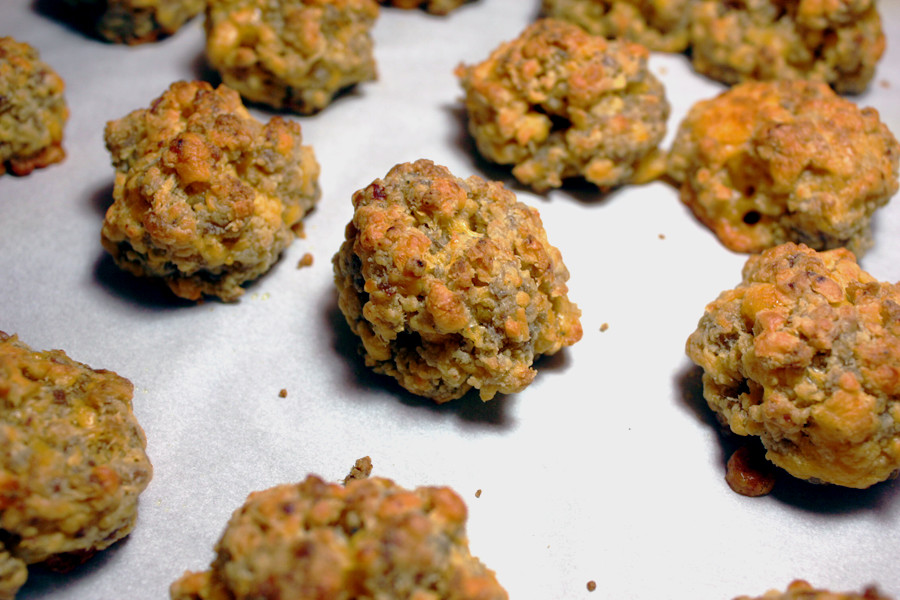 Sausage balls are always a hit, right? I'm going to give you some tips to make them easier and quicker.
These only require 3 ingredients, 10 minutes to prepare and 20 minutes to cook.
That's what I call an easy recipe! And the taste! These things are so freaking addictive.
You have the spiciness of the sausage, mixed with the sharpness of the cheese.
Top that off with the light crispiness from the oven.
Man, it's sooo good!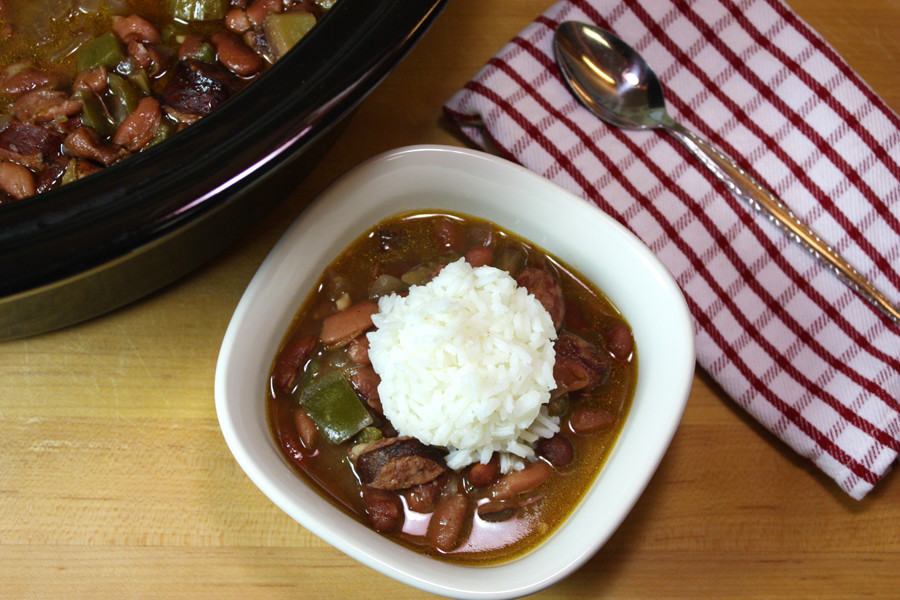 Slow cooker red beans and rice is so full of Cajun flavor and so easy to prepare!
We make this recipe at least once a month. The whole family loves this stuff.
Eight ingredients, chopped, dumped and cooked for hours.
This is perfect to start in the morning and just forget it until the party later on. How easy is that?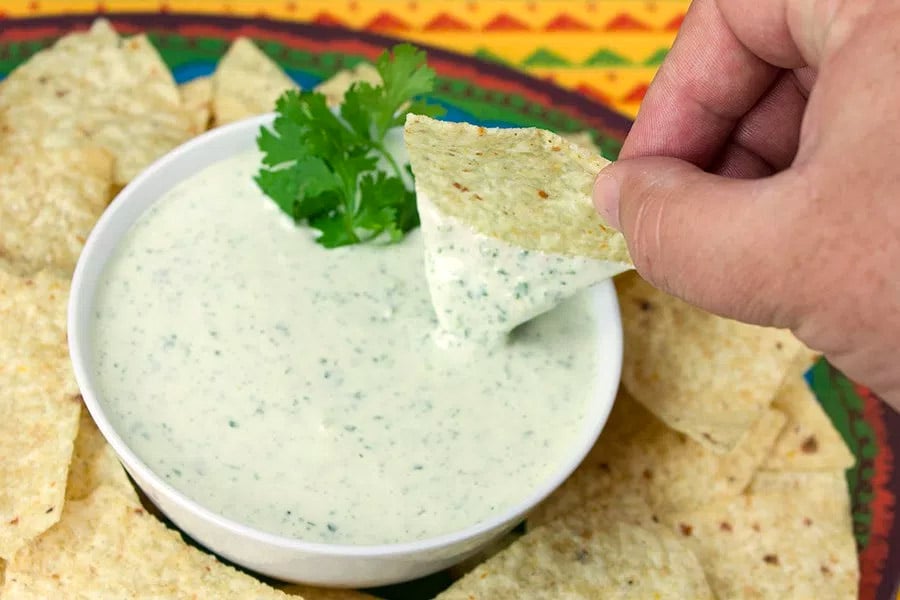 If you have made it down to this recipe, you're looking for something really good. This is it.
Some of the best things are the simplest. This is just a dip. That is like saying, "it's just the sun".
It is the best dip you will ever try if you're a fan of cilantro.
This creamy jalapeno cilantro dip was shared with us by a good friend and neighbor. We have been making this for years and absolutely love it.
Fresh, creamy, spicy and addictive! We make this year round but it's great for those game day parties.
If you're having a party, make this. You can thank us later. Out of all of our game day recipes, this one will be made every time.
Other Gameday Recipes
Still looking for other ideas? Well, we have plenty more. Please take a look at these snack foods to see if any of these appeal to you. They're all easy to prepare and taste amazing!