Sugar cookies are a holiday essential. These cookies are so tender and buttery! As far as I'm concerned, they are perfection.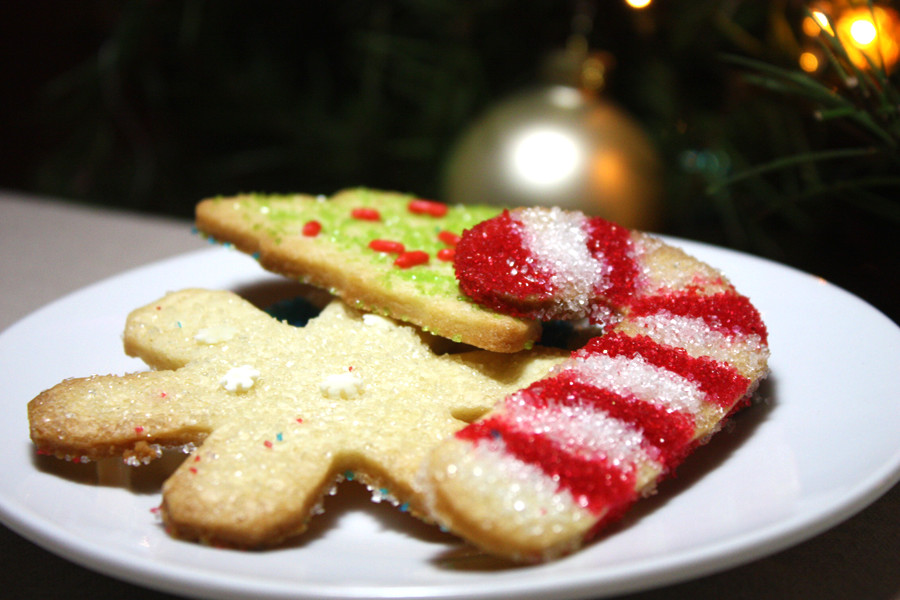 They don't spread when baking and are so easy to mix up. We make these every year during the Holidays, but my daughter has decided she only likes decorating now.
She no longer enjoys rolling and cutting the dough. That job is all mine now, yay! It's kind of sad, really.
Why this Recipe
They are the perfect sugar cookie! Buttery, tender, slightly crispy, and delicious.
They don't spread when baking.
Great for gift giving!
How to Make Sugar Cookies
Just mix the dough and refrigerate for about 2 hours.
Spread out some confectioner's sugar, roll the dough out and cut it into desired shapes. I suggest a counter or heavy wood board for rolling the dough. It's very cold and stiff, which means a pastry mat will slide around and just frustrate the heck out of you. (Believe me, I know from experience.) I use my Boos Board and love it!
You can place them about one inch apart, they don't spread. (I was informed I had to share with you all that my daughter did ALL of the decorating) She did an excellent job, right?
Pop them in the oven for 7 to 9 minutes, let cool for a few minutes and move to a cooling rack. Done!
We updated this post Cut-Out Sugar Cookies here.
I was also informed I had to share with you she took this photo. Another excellent job! Right?
More Cookie Recipes
Recipe adapted from Alton Brown