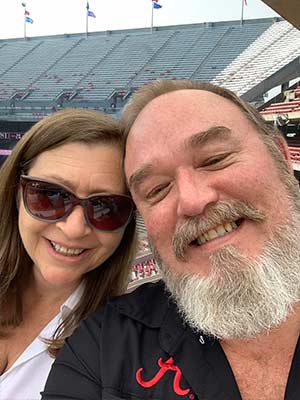 Hi! We're Leigh and Brad Harris
Don't Sweat The Recipe started in 2015 after yet another mediocre meal out. We came home frustrated over the whole experience.
We were frustrated over not getting the meal we were expecting. And we were frustrated at spending the money when we could have stayed home and had a better meal at a fraction of the cost.
So began Don't Sweat The Recipe, and so began sharing our favorite recipes as well as experimenting with new ones. It has been quite a journey!
A little about us here, so you don't have to read it on every recipe post … we are a husband and wife team with one amazing daughter and a crazy pom.
We live in the south where the winters are mild and the summers are completely BRUTAL.
So we hope you enjoy your visit and try some of our recipes. They're all delicious! We don't post the losers!